Great opportunities are everywhere!
Online consumerism is at an all-time high and you can turn that to your advantage with some witty personal branding and skill sharing. 
The problem is that many methods recommended online are too general, outdated, or just plain boring.
Sell stuff on Amazon or dropship with Etsy? Come on… we can do better than that!
That is why in this article I would like to provide 30 ways to make money online for beginners who are willing to dedicate enough time to use various online platforms.
Some of these methods have worked exceptionally well for me and some have worked better for others. If you want to learn how to start making real money, keep reading.
Make Money Online for Beginners the Weird Way
This list includes money-making ideas online like:
Additionally, it includes emerging verticals like:
Let's start out with the least weird and the most common ways to make money on the internet!
Do weird shit on Fiverr that brings added value to your clients! Not always. Sometimes people just want a quick video or greetings from someone in a silly costume to wish them a happy birthday.
A good example is Fiverr Jesus who will do almost anything you ask for a few dollars. So what's stopping you from doing the same?
Create your own personal brand on Fiverr and start making money!

Freelance Services
While Fiverr can be used for weird gigs, there are some other fun and entertaining ways of making money. This is where some skills and handiwork can come into play and why I'd recommend using Fiverr. Normally the platform is designed for a highly skilled freelancer.
For example, a freelance graphic designer can use memes to illustrations, packaging, logos, or industrial designs.
Creating a blog
This is something you will encounter indefinitely! And it might sound boring as hell, but having your own website can open a dozen opportunities.
Blogging was and still is an important part of making money thanks to multiple income streams that you can build up for yourself, (which is why it is second on this list.)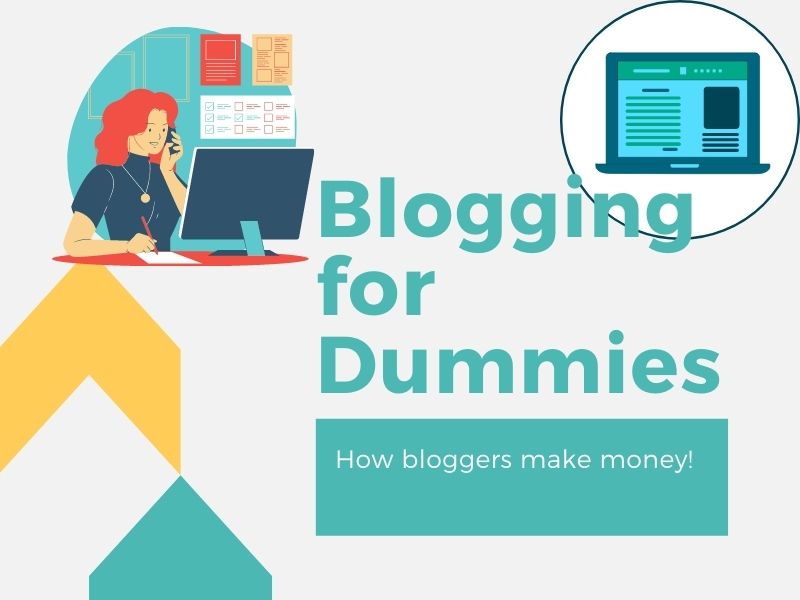 Whatever you do, if you want to make money on the internet, you have to have a website of your own! Why? Whether it is branding, self-promotion, digital marketing, or sales, a website of your own can do a lot of heavy lifting for you.
Ultimately, the first step to starting a blog I recommend is to get web hosting and build a WordPress site.
Here's how to get started:
Visit Bluehost.com and click Get Started.

Choose the hosting plan you want.

Either enter a new domain name or choose a domain you already own.

Enter your account information and billing information.

Click Submit and you're all set!
Get started with Bluehost for $2.95/month.

Once you have your own website, it's time to monetize the sh@t out of it!
Adsense
If you ever look at Youtubers or others bloggers and search how they make money, these will be the most common answers you will receive: Adsense.
Google Adsense is the first and primary method of making money on the internet for beginner bloggers and YouTubers. Although it's the easiest to make money online, the amount you earn depends mainly on your demographic, niche, and audience.
If your website or Youtube channel is about personal finance you'll make more with a small audience than someone talking about your favorite music.

Keep in mind that AdSense is a low-effort monetization method and shouldn't be your primary source of income since it generates very little in terms of the number of page visitors you will get.
Affiliate Marketing
Affiliate marketing is simply earning a commission by promoting and selling products or services on one of your platforms. Your primary goal with these programs is to make commissions by recommending products and services you believe will sell well.
While I would encourage a bit of familiarity with marketing if you are a beginner in dealing with product promotion, it is perhaps the best marketing method of money-making. You have to be selective about things like commissions, payouts, and cookies.
You can promote affiliate products and services on your social media bio, website, Youtube channel, or even by email. What you have to be selective about is what you promote and whether you will find your audience who will be willing to buy the product that you're representing.
Link placement
Link placement is basically inserting a hyperlink or URL into someone else's website. Imagine you have a blog and one day you see a hyperlink on the New York Times pointing to your website. It would be awesome right? Businesses are willing to pay thousands of dollars for link placements.
This works best for domains that have established online authority and have a lot of SEO value. Basically, once your website takes off, you will get an influx of emails from different people who will want to post or link to your site.
This is where paid guest posts and link placements can make you good money.
eCommerce – Weird things sold online for money
Online retail and eCommerce are on the rise and are estimated to reach new heights. According to Netsuite, global retail eCommerce sales have gone up by 27.6% during the pandemic, reaching an estimated worldwide total of $4.28 trillion. What does this mean for you?
One word: Opportunity!

Having your own website you can start selling literally anything that you believe will find a customer. Here are some of the weirdest things I've encountered online:
Rubberducks 

Gourmet get well packages

Prescription glasses

Poop mask emoji

Glitter bomb

Bacon bandages

Cards against humanity
If you have your own WordPress website you can integrate Woocommerce, a free eCommerce platform to start selling your physical and digital products.
You set the price!
Dropshipping
If you don't really want to create your own products, lack the investment, or are afraid of failing big, then my friend I have some good news, dropshipping is just the right thing for you.
Dropshipping mainly involves you becoming a salesperson between a manufacturer and the customer. But in this case, you choose, design, set the price, and retain a customer acquisition process. Sounds boring… but it actually isn't!
Let me give you a more coherent example.
If you want to sell home decorations or clothes you can go to Printify and unleash your creative genius. Start making your own products, set up your own webshop with your own website, and start promoting the sh@t out of your goods!
Video Uploads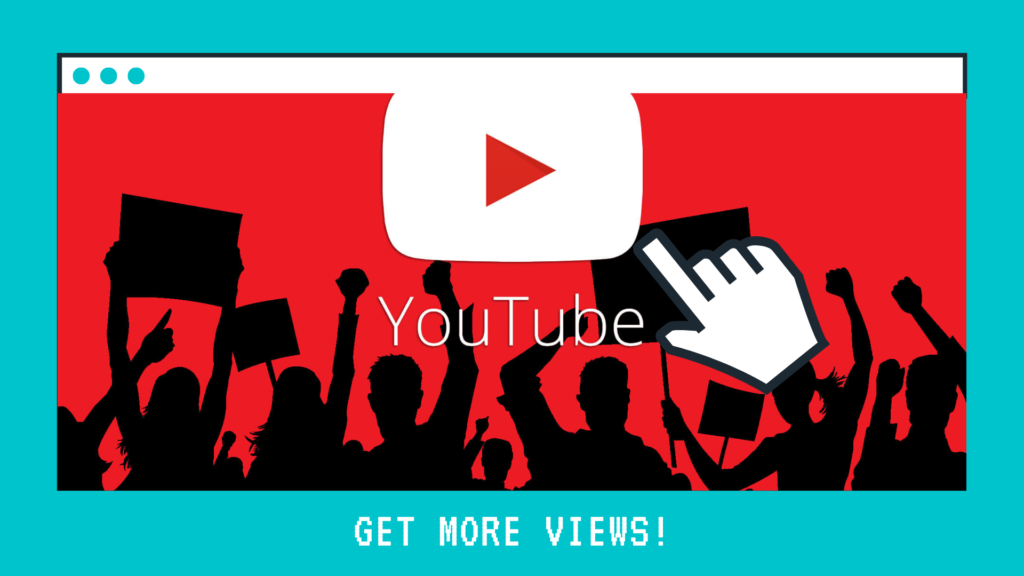 By far, video content is regarded as the most ambitious career plan for many young Millenials and Generation Z teens. And it is no wonder!
Look at some of the biggest role models on Youtube like MrBeast or Pewdiepie. Their content is funny, witty, and entertaining. But beyond all this, there is the marketing genius behind their content. One that helped them rake in millions of dollars.
Where does that money come from?
Just like bloggers, Youtuber makes a big portion of their revenue from Adsense and Affiliate programs. But they can employ new methods like:
Patreon
Patreon is a support-based platform built on fans and supporters of someone's channel. But Patreon is not built on donations or free giveaways. 
If you are an online content creator, musician, artist, life coach, standup comedian, or Jesus Christ himself, you need support from fans or people close to you. While Patreon is not a platform for beginners who want to make easy money, it can help earn you some from close friends and family who are genuinely interested in your work and want to support you.
Product and Software Reviews
Earlier I've mentioned affiliate marketing and how most content creators use the programs to generate wealth. But videos on products and software don't need thousands of viewers to earn you money. If your pitch is convincing enough and only a handful of people buy from your affiliate link, you're good to go. There are dozens of brands looking for exposure and sales. 
Travel Vlogging
Travel vlogs hold special attention to me since I used to travel a lot pre-Covid. But even afterward, I can vlog about my city and the neighborhood, tell interesting stories about the history, culture, and infrastructure of where I live.
Travel vlogging nowadays might be restricted by Covid, but depending on where you live, talking about your own place or area might bring some fixed eyes on your content during prolonged lockdowns. 
After all, people yearn to travel again. But they might just have to stick with what they see on their screen. And this is where you come into the picture.
Start an Onlyfans Account
Apart from Youtube, there are many other growing video platforms that can help beginners make money quick and easy. 

OnlyFans is a platform with huge market potential with around 224 million visitors. This means that having a fanbase or several followers from Youtube, social media, or your website, it would be wise to get closer to your fanbase.
OnlyFans is a popular choice for young adults who wish to make money. Now I know that the platform has a reputation of its own, which is why in my perspective there are two ways of making money on OnlyFans for beginners.
There are three popular ways of making money with the platform:
Subscription,
PPV, (Messaging)
live streaming donations.
Subscription
You have to set a subscription price for your OnlyFans account from the start with the bare minimum being $4.99. If you are a newbie with a small audience, the best advice is to create an account with a default price (free) in which case you get more subscriptions from the start.
As your account grows you can start providing your audience with more value and info. In order to avoid losing subs, you can slowly create specific content that you charge for overtime. Make sure that your paid content is the best otherwise you will see a drop in traffic and lose a lot of fans.
Tips and Messages
There are actually two ways combined into one money-making idea for OnlyFans.
Ask for tips for which you can reward your benevolent fans with some custom content in exchange. Most of the smaller OnlyFans users have a tips menu indicating what they will give in return for tips of a specific amount. This is
The second is to send out PPV messages that are price-locked. Only those of your fans who pay the price you set can view the messages.
Unsurprisingly, this works its charm best on those who are interested in adult content.
Live Streaming
Live streaming is great for those who are doing fitness coaching, music, or dancing and earn some extra cash.
If you have a free OnlyFans account, the platform will give you the option of having payment-gated streams, essentially allowing you to set an entry fee to join your stream. The minimum "ticket price" is $5.
The key takeaway is the combine a theme or an idea with something visually captivating that provides interest and/or entertainment. Similar to Instagram, physicality, beauty, and information sharing are what draw attention.
But at the end of the day, a well-executed marketing plan is what keeps people lingering for a long time.
Live Streaming Video Gaming
If you have a taste for entertaining an online audience then Twitch, Facebook Gaming, or Picarto is your best streaming platform to find your fans and make money online. 

Twitch streaming donations
The Twitch Affiliate Program puts qualified streamers one step closer to playing their favorite games in front of their audience, live. The program allows gamers to start earning money while they build their audience and work toward the coveted status of Twitch Partner.
Streamers can use their Basic Attention Tokens (BAT) earned by viewing opt-in ads. Fans can tip streamers on Twitch directly. This is a great passive income stream if you are genuinely funny, entertaining, and smart about the type of content that you like to share with your audience.
On top of this, Twitch users can even set up recurring monthly donations, similar to Patreons used by Youtubers.
Twitch Affiliate program
As a registered Twitch affiliate, you'll be using something called 'Bits.' These Bits pay you $0.01 for each "Bit" cheered on your channel.
The affiliate program makes it possible to have subscriptions on your channel. Twitch has different tiers of subscriptions you could choose from. Each subscription offers free viewing, a star chat bade, and 1 remote that you can choose from for your channel.
Affiliates will have access to multiple subscription options:
$4.99,
$9.99,
$24.99,
Prime free subscription
Affiliates also get one global subscriber to emote for all subscribers, with the option of adding two additional for $9.99 and $24.99 subscribers.
If you create new content that is based on the game, you can also list the content as "for sale." If a person views your content and clicks on the link they can buy the game and you can get a commission. This is another affiliate program that you can use on the platform.
Bits
When you become an affiliate, you can enable Bits to Cheer on your channel so your streamers can offer support. Bits are virtual currencies that you will get paid with. The streamer in whose channel the Bits are Cheered gets a share of the revenue.
Bits can take the form of animated gem emotes, or Cheermotes, which are animated versions of global emotes.
Fill out Surveys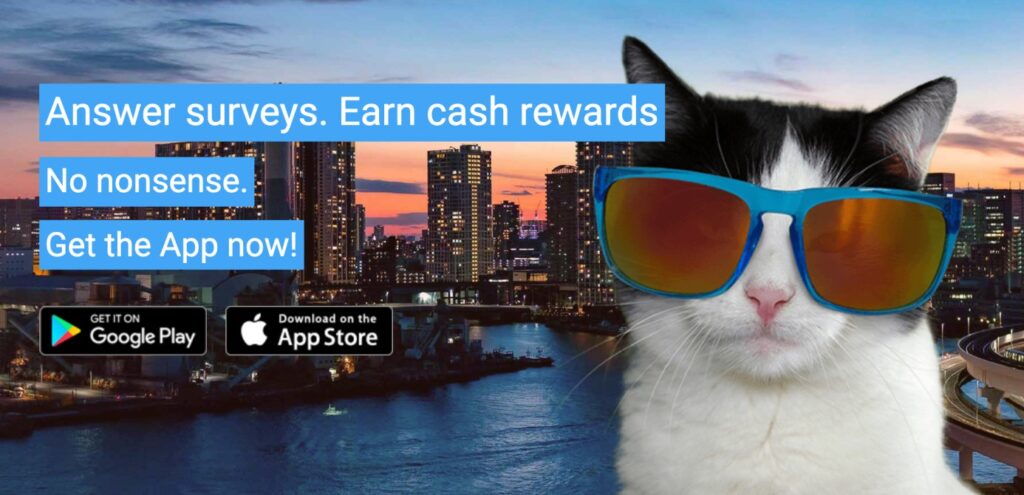 If you want to make some easy money by sharing your own opinion based on various products and services this is the place to go. Low effort and low commitment are needed.
But be aware that making money through surveys is only pocket money and it takes quite a while to finish each survey
there is also a payment threshold in many cases where you get $20 for filling out a survey, but you need to get $100 in order to cash out your money. And in many cases, you will not get a new survey for weeks.
Make money with your Research
Let's assume you're a college grad or university finalist who just completed his or her dissertation. You have made some serious investments in your final project. What now? Throw it away or let it dust somewhere?
Of course not! Someone can use it. In fact, someone might be willing to pay for it!
What I'd recommend is using a free publishing platform like  GRIN. You can upload your work for free and as an Ebook or hardcopy with your unique ISBN. The entire process takes about 5 minutes. Whatever your research is about, we'd suggest you make it sound appealing to a reader.
There are more than 90000 other authors who've uploaded their work. And just like everywhere, your work must stand out. Make sure your work is polished and ready for the reader.
However, you must be aware that this is a business. And this means that GRIN will only give its writers 45% of royalties for each sale. Still, it's a great deal.
Domain squatting
Imagine you come up with a great name for a website, brand, or company that no one has ever used before! What if 20 years ago you owed the domain name Facebook or Google?
What if you can buy or own the rights on the world wide web? 
This is where domain squatting comes into play. With platforms like Namecheap, you can purchase any domain name, (whether it is .com, .net, .org) you have full ownership for as long as you're willing to pay for it. At the same time, you can put that domain name for an auction or simply share a price that you think people would be willing to pay.
Brave Browser
Believe it or not, you can make money by watching video ads with a platform called Brave Browser. Brave is a free chrome extension that gives out rewards for providing the ability to earn Basic Attention Tokens (BAT) every time you view an ad. You'll earn 70% of the ad revenue that we receive from advertisers. In exchange for your attention, you'll accumulate tokens as you browse.
Investment
Have you seen Wolf of Wall Street? If your answer is "yes" then forget everything you saw. The world of investors and traders is not like the ones you see in movies.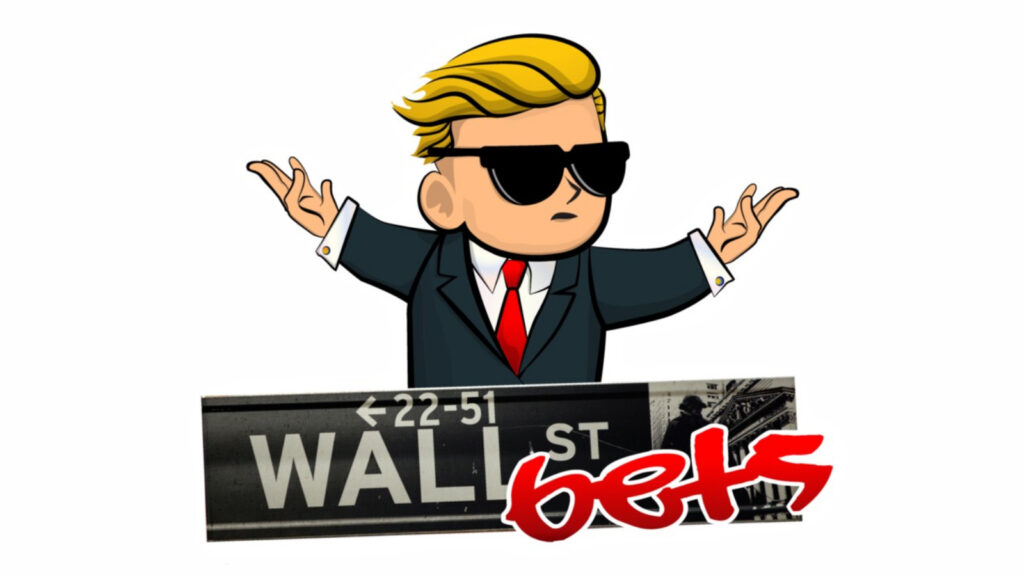 Just browse through Reddit's Wallstreetbets and you'll see the insanity and weirdness of online portfolio building these days. The risks are insane. This is why in these steps I'd highly advise some caution.
Investment in Stock
I highlight the word "investment" and not trading. I tried trading and like 75% of people, I lost. However, when it comes to long-term investment, it's a more secure way for beginners to make passive income over the years.
Crypto
There are multiple crypto platforms for you to make money and HODL your money.
Peer-to-Peer Lending
P2P lending platforms have been established to connect borrowers directly to lenders who look for qualified applicants to loan money. It's an alternative to borrowing money from a bank or a more traditional online lender. But how can you make money and where can you start?
Each month the borrower repays the lenders. The P2P lending platform collects the money on behalf of the lender from the borrower and adds it to the lender's escrow account from where the lender can choose to withdraw or invest again.
Which platforms you should use:
Best Rates: Peerform
Best for Borrowers With Limited Credit History: Upstart
Best for Borrowers With Established Credit History: Prosper
Now that we've covered a few main topics and key points to touch on, let's look at some other seemingly normal platforms where you can unleash weird ideas.
Posting Memes
Believe it or not, memes can bring in a pile of cash. You just need to know how to monetize them!
Originally memes are popular posts, gifs, and vids that most people are familiar with and able to understand and relate to. This means they have bargaining power.
Memes do not necessarily translate to money without the right marketing. But they can generate views, clicks, followers, and fans should you choose to use them in an online business.
As an example, I'm using memes in a dropshipping site, where I design shirts, mugs, and office decorations based on memes and meme characters to make higher sales. And it's working!
Coupon Codes with Honey
Honey is a Chrome browser extension tool that helps you find and apply coupon codes when you are doing your online shopping. Now Honey isn't necessarily there to make you money, but to save you some when you're looking for a good deal.
However Honey does offer its own affiliate program that you can integrate into your online store if you have a website.
Podcasting
If you can't get enough of your own voice think you need to share it with everyone… go for it! Share your thoughts, your political views, products you'd like to recommend, or just sing in a microphone like you're in the shower. and want to share your thoughts and ideas with your audience about what you do, there are two platforms I would highly recommend.
Buzzsprout is a free podcasting platform and software that lets you upload, host, and promote your podcast. From secure and reliable hosting to full iTunes support, HTML5 players, show stats, and of course, Buzzsprout has everything you need to publish and promote your podcast!
They also offer a $20 Amazon Gift Card if you decide to sign up for their paid plans, which you can receive after the second paid invoice.
Teach languages
When I lived in South-East Asia teaching English to children was a huge opportunity for ex-pats and foreigners. There are platforms like VIPKid that can help you connect English teachers with children in countries like China.
Payments can range from $14-$22 an hour for teaching via video call on the VIPKID platform.
Teach Music
If you feel like you've got musical talent, good for you. But if you think you can actually teach others how to play an instrument on sites like TakeLessons, then you've got an opportunity on your hands.
With TakeLessons, you'll be able to offer music lessons on various instruments, including the piano and guitar. Students can search for teachers based on what they're looking for.
App Testing Opportunities
Just like the name tells you, your job is to test the UI/UX of various apps and share your honest opinion. Here are a few beta test sites you can apply and make some money.
Here you can give your feedback on apps, websites, video games, and electronics. Most of their tests pay at least $10, some upward of $70. Other tests offer bonuses for every bug you find.
In order to get accepted as a tester in UserTesting, you have to complete a 5-minute test. If you're approved, you'll be paid $10–15 for every 20-minute test you complete.
For Userlytics applicants, there's no process. All you need to have is a webcam, microphone, Windows 7 (or later) or Mac OS X Leopard 10.6 (or later), and an up-to-date smartphone, and keep your eye on any new test offers you may receive. The payout is $10 per test done through PayPal alone.
Create a digital workbook or eBook
Taking the knowledge you've developed in your blog, videos, or social media, you can develop a gated digital workbook or eBook that communicates the best of your content in a longer form. You can offer this on your site to supplement your content. Digital workbooks are popular among course creators, as it adds an interactive element to your course which can set you apart from even the best of online course developers. To start designing your digital workbooks/eBook, check out Wobo.
Share your Knowledge on Thinkific
If you've got some weird ideas that can benefit someone, go for it!
If you're up for some work and design, you could build up your own course based on what you know. This might be time-consuming a little, but the payoff is huge in terms of revenue.
Thinkific gives you everything you need to easily create, market, and sell your own online courses. You can use your research to build a brand out of it and grow your audience.
Thinkific is an all-in-one platform that allows entrepreneurs and businesses to create, market, and sell online courses.
Final Thoughts for Weird Money Making Ideas Online
Now that you know of 30 ways to make money online, you can pick the one that you feel is the best idea. You can start earning money with Twitch streaming nerd, OnlyFans model, or becoming a Fiverr Jesus type of actor.
You can even build your own company or personal brand or grow wealth through investments.
Of course, for the greatest success, you need to provide value and stay on the cutting edge in this on-demand economy. Figuring out your unique selling point and learning how to market the value of your skills makes all the difference between part-time income and millions of dollars.
There are a ton of options to make money online: 
Let me know in the comments which future method will you choose?
Further Reading on Robertkormoczi.com: Check out my quick guide to starting a blog and the best video editing programs to join.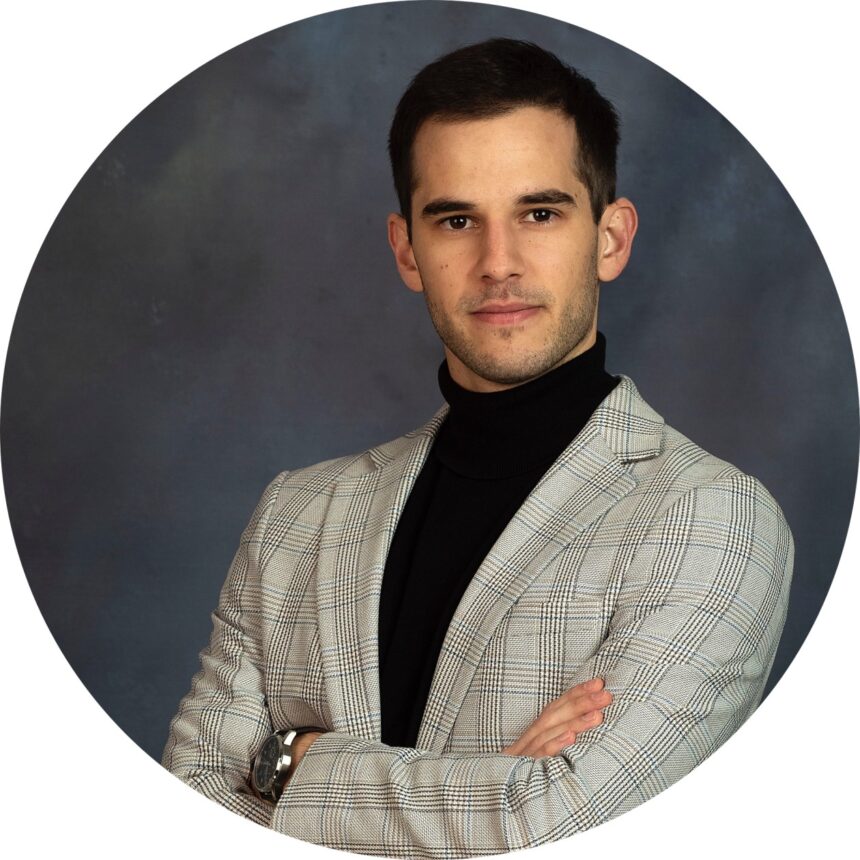 Robert is a part-time blogger and internet entrepreneur. Join Robert and thousands of other monthly readers to learn how to build and scale up the next-gen of online entrepreneurship. While running this blog, Robert is the founder of his media company, Times International, and a PR Team Lead at Lensa.