PS: This is going to be the weirdest article I've ever written! But let's not kid ourselves. This is OnlyFans after all!
As of 2020, OnlyFans has over 1 million content creators and more than 70 million registered users worldwide. Since its establishment, it has paid out over 2 billion in creator earnings and established itself as one of the trendiest sensations.
But let's delve deeper and see how you, as a content creator could make money with OnlyFans!
This article will be your go-to guide from a business perspective on how you can start making money by growing your fanbase and outreach to your target market.
(When we mentioned OnlyFans, most people think of nudity and adult content. And that much is true! But in this article, I'll focus on the marketing potentials ready for the taking!)
How to start making money on OnlyFans?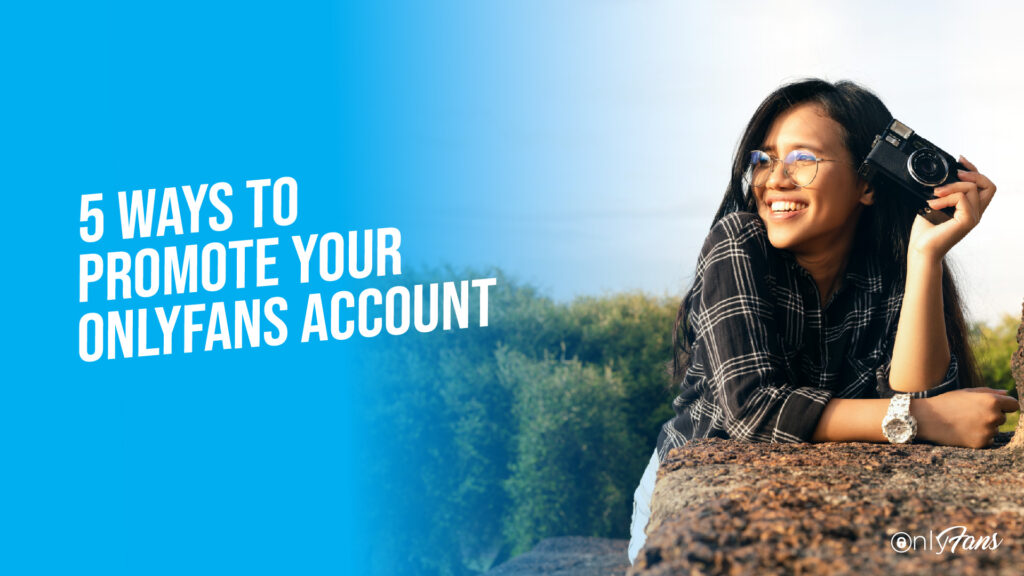 OnlyFans is a platform with huge market potential with around 224 million visitors according to Similarweb. This means that having a fanbase or several followers from Youtube, social media, or your website, it would be wise to get closer to your fanbase.
Most successful non-porn OnlyFans accounts belong to people who make a name for themselves on other platform. Having built a following on Facebook, Instagram, blogging, media, TikTok, or on-screen, you can use OnlyFans to monetize your fanbase even more.
What you need to be aware of is that the entire platform is built on visuals! In general, it is beauty and self-interest that dominate the behavior of fans. Do you provide what they're interested in? It's as simple as that.
There is definitely a huge niche and attention drawn towards the adult industry. But this doesn't mean that it is entirely based and built on the exposure of one's butt cheek to get thousands of fans. 😛
Here are a few things that you can promote on the platform:
Cooking
Travel
Fitness
Fashion 
Comedy
Arts and visual design
Workout
Music
DIY
Modeling
Yoga
Cosplaying
The key takeaway is the combine a theme or an idea with something visually captivating that provides interest and/or entertainment. Similar to Instagram, physicality, beauty, and information sharing are what draw attention.
But at the end of the day, a well-executed marketing plan is what keeps people linger for long and come back for more.
Now you might be thinking: "Hold on a minute?" What sort of marketing plan do people like Jem Wolfie or Blac Chyna execute?
Well, there are a few things they or "their marketing agents" doing right to monetize their OnlyFans accounts. Black Chyna makes a whopping $20 million per month through her consistent promotions, subscriptions, product sales to an audience that she knows and uses to her advantage.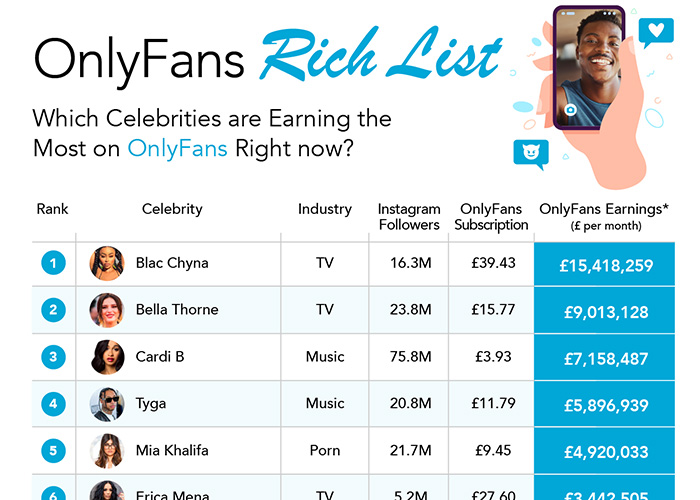 In reality, OnlyFans has successful creators making money in genres ranging from music to sports. The adult sector may catch the public's eye, but a lot of people are doing financially better in traditional niches because there is something to promote and sell.
People have made successful and lucrative OnlyFans accounts on many topics. The main takeaway is to know how to convert your fans into buyers. Here are five ways you can make more money on Onlyfans:
1, Subscription
You have to set a subscription price for your OnlyFans account from the start with the bare minimum being $4.99. If you are a newbie with a small audience, the best advice is to create an account with a default price (free) in which case you get more subscriptions from the start.
As your OnlyFans account grows you can start providing your audience with more value and info. In order to avoid losing subs, you can slowly create specific content that you charge for overtime. Make sure that your paid content is the best otherwise you will see a drop in traffic and lose a lot of fans.
2, Ask Individual Fans
As mentioned earlier, the most common way to eke out a bit of money from your fans is through subscriptions. The other way is to specifically ask people to pay for individual content items. Does this work for everyone? Of course not!
But it does work.
There are two ways to ask your fans. One is to ask for tips for which you can reward your benevolent fans with some custom content in exchange. Most of the smaller OnlyFans users have a tips menu indicating what they will give in return for tips of a specific amount. This is
The second is to send out PPV messages that are price-locked. Only those of your fans who pay the price you set can view the messages.
Unsurprisingly, this works its charm best on those who are interested in adult content.
3, Affiliate Marketing
If you are familiar with the term "affiliate marketing" it is basically one of the most popular ways of making money on the internet if you don't have your own products or services.
You are basically promoting a company's or agency's goods and services for a small commission.
If you are uncertain, OnlyFans has its very own affiliate program that pays a 5% affiliate commission on all income earned by any creator who joins via their unique referral link. This can go for up to 12 months or a max of $50,000.
4, Product Promo
In case you have a product or service of your own making, you can start promoting that to your fans.
One of the most common thing online promoters do is dropshipping.
Dropshipping is something you can use to make a fortune if you have a large fanbase, because you can set the price of your goods and take a bigger cut. There are plenty of dropshipping sites that can help you create and promote simple homemade products, clothes, or decorations on platforms like Printify or Printful.
5, Live Streaming
Live streaming is great for those who are doing fitness coaching, music, or dancing and earn some extra cash.
If you have a free OnlyFans account, the platform will give you the option of having payment gated streams, essentially allowing you to set an entry fee to join your stream. The minimum "ticket price" is $5.
Similar to Twitch streaming, you can even receive more tips from those who really enjoy your work. So live streaming for popular content creators can really make big money with a single stream.
Some OnlyFans Bio Ideas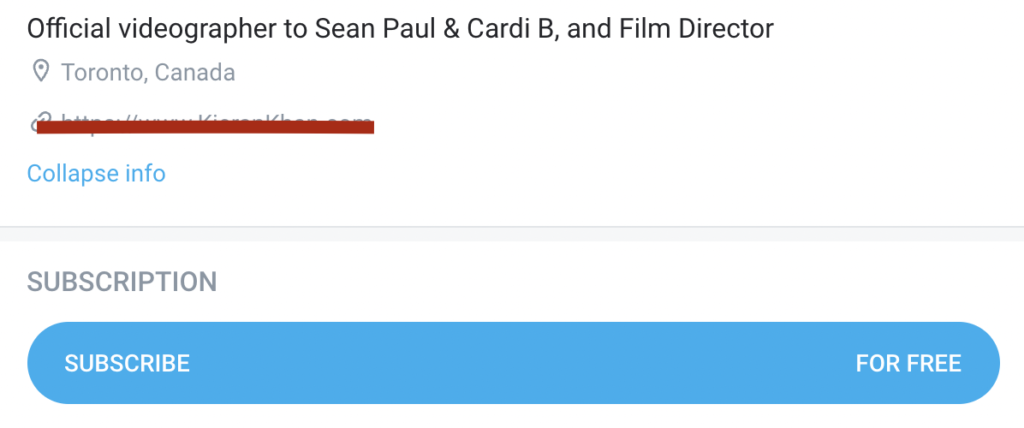 On a platform with thousands of accounts, the first few seconds of an impression will basically make or break your profile.
Your profile image is what gets the average user's attention, but beyond that, it is your bio! Think of it as a quick sales pitch. You only have a few seconds to capture someone's attention. So make the most of it with
Create a striking first paragraph or sentence! Even though the character limit is 1000, the general rule is that people don't like to read a lot. The shorter your bio, the better it will be. OnlyFans has no censorship. So you can get creative and kinky with your ideas.
You should briefly and engagingly describe what kind of content you will be posting on your account.
However, do make sure that you deliver on your promises or you'll soon lose paying or tipping fans. If you want to show off some skin with some revealing clothing that you'd like to promote, it will be disappointing for a bunch of horny fans to see a person in winter clothes. Same with a cooking channel that promotes vegan recipes only to find out that you've just cooked a beef patty.
Your bio should explain who you are and you are free to use fun, quirky, or wacky phrases to catch people's attention.
OnlyFans Content Ideas – What keeps people's attention?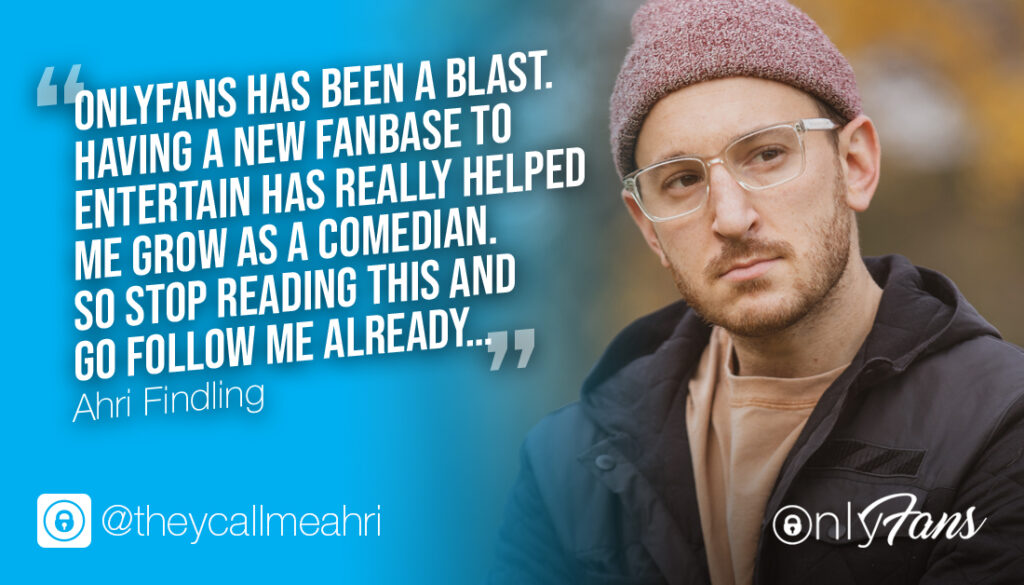 Just like most platforms, OnlyFans is rife with competition. Similar to Youtube, Twitch, or Spotify the top 1% make 33% of the money, with Bella Thorne being one of the highest earners who made more than 1 million in her first 24 hours on the platform.
But let's ask the real question. What about the other 66 percent? What sort of content ideas can help them reach their audience?
The answer is never one-sided.
Combine creativity with visuals
As mentioned earlier, physicality is the dominant factor in this market. OnlyFans is an amalgamation of Instagram, Snapchat, (and quite honestly, a big fraction of its audience has the same draw as Pornhub.)
But there is more than meets the eye.
Information sharing is also a huge part of the worldwide web and OnlyFans is no different. If you can educate in an entertaining and informative manner, people will keep coming back for more.
Get your Audience Involved
Why not host a Q&A session around your niche? How about doing an experiment with or a challenge that people follow on Tiktok?
Whatever you do, get people engaged with what you do. Start teaching them to sharpen their skills or discover all the benefits of new hobbies.
As an example, there are makeup artists like The PlasticBoy and Chameleon Kandy who create in-depth tutorials to help, while others like skateboarder Skaterrboi uses OnlyFans to teach his top tricks.
Become Personal
Go behind the scenes with your audience! If you have a number of subscribers that are interested in you or your work, you can provide them with a more personal experience. Show them your daily routine, your life, and your interests.
The best way is through audio messages or personal DM's. You can get just as personal on your feed.
How much can you earn on OnlyFans?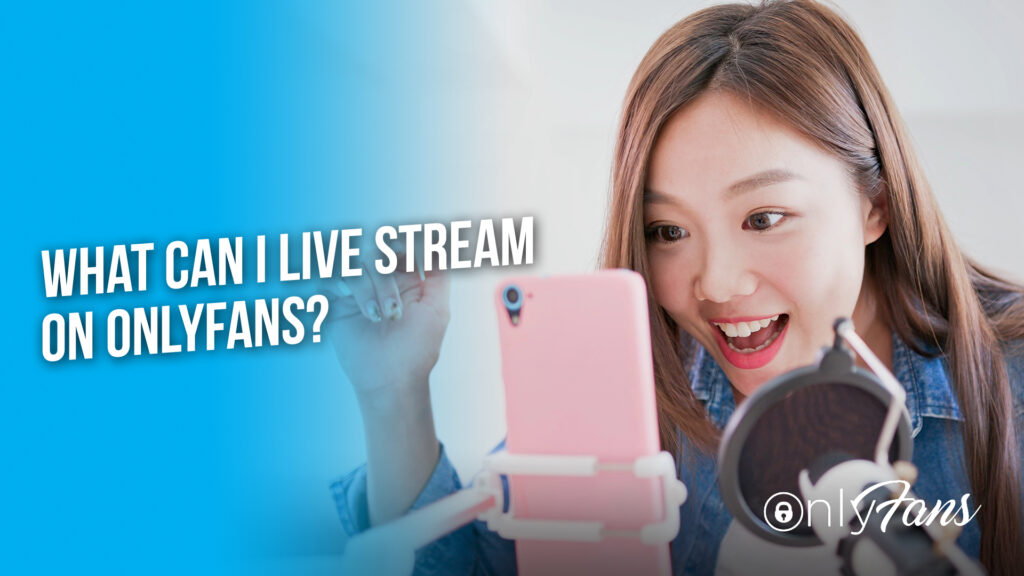 At the time when Bella Thorne was setting OnlyFans alight (August 2020), Variety reported that OnlyFans had paid out more than $1 billion to creators. By November 2020, The Information was saying that this figure had risen to $2 billion.
Be aware that OnlyFans makes money by taking a 20% commission from all users' transactions.
Most performers do not make a lot of money. According to Influencer Marketing Hub, the majority of OnlyFans creators make less than $145 per month.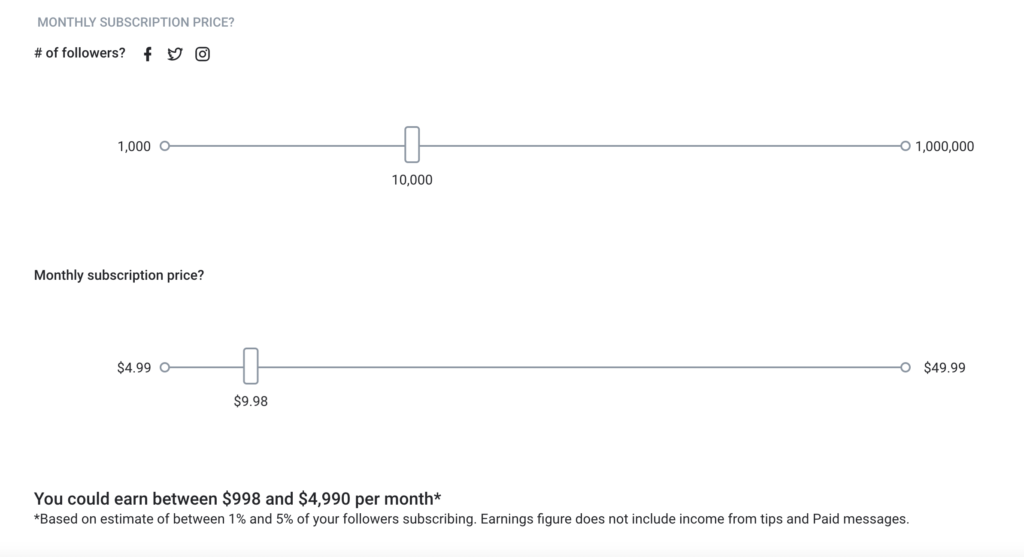 There are also certain rules for sharing private photos or videos after a controversy caused by Bella Thorne.
Since Bella promised her fans some revealing photos that ended up disappointing her fans for only being some random pictures of her, the rules have changed to avoid people with fame abuse their fans.
There is now a $100 cap on paid private messages, compared to $200 before, and a $50 cap on pay-per-view posts for creators who don't charge a subscription, compared to $200 previously.
Also, there is now a maximum tip price of $100 for the first four months a user is active on the site, rising to $200 at that point.
Conclusion
OnlyFans is a great way to build a fanbase and start monetize your platform. Despite the fact that OnlyFans is dominated by adult content, there is still a huge market for those who have a notable number of followers or popularity.
With the right marketing strategies and monetization methods, even an average person can eke out a living or make a decent side income by providing valuable or interesting content to their fans.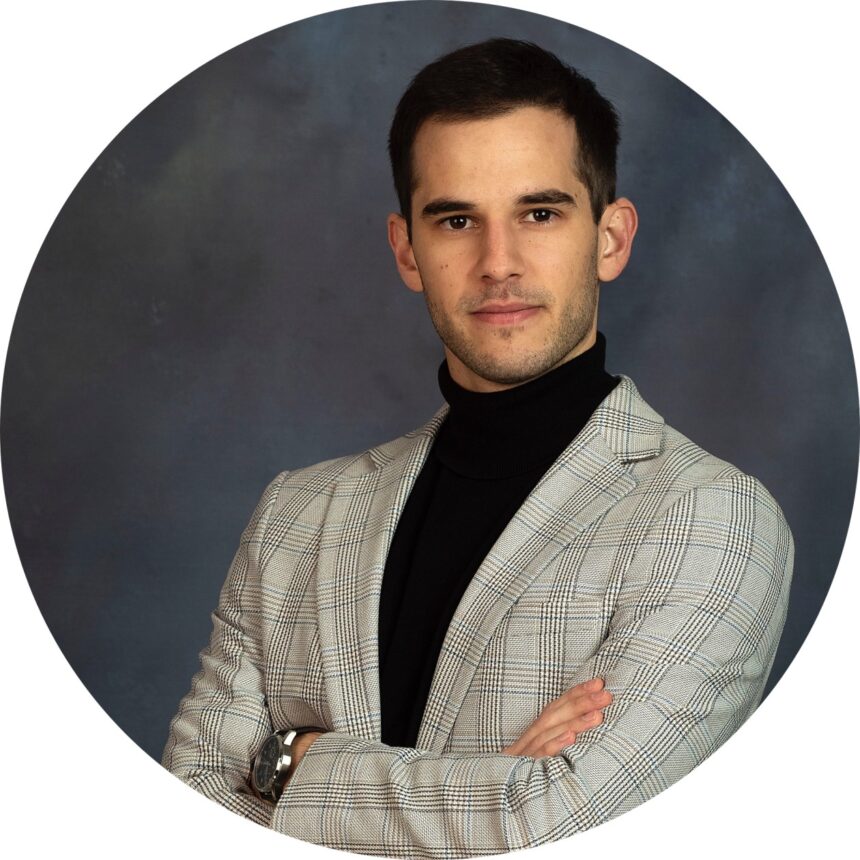 Robert is a part-time blogger and internet entrepreneur. Join Robert and thousands of other monthly readers to learn how to build and scale up the next-gen of online entrepreneurship. While running this blog, Robert is the founder of his media company, Times International, and a PR Team Lead at Lensa.