There are an estimated 24 million eCommerce sites on the internet, with more and more being created every single day.
But the truth is, less than a million of these eCommerce sites are able to make $1,000 a year, mainly due to financial and marketing reasons. Despite all this, eCommerce sales are booming! If you're looking to open up an online store or a dropshipping company this guide will help you start an eCommerce solution for your new business.
We'll be focusing on creating create and customize your eCommerce store while keeping your costs at a minimum.
In this guide, I'll be helping you create your eCommerce store with a WordPress plugin called Woocommerce. If you've never heard of it, all you need to know that it has over 4 million active installs, it comes for free, and has an army of loyal digital store
owners. 
In order to start, you need to have a WordPress website!
Another option is to simply go to Bluehost and launch your website on your own. (It is super easy and quick!) The only catch is that you have to pay a yearly plan, but in the long term, it is still the cheapest solution.
I have a complete tutorial and a downloadable Ebook to get you started. You can create your website in 15-20 minutes!
How much does Woocommerce cost?



Your first impression should be that Woocommerce has a free pricing plan, which is sufficient to get you started! They also have some additional free extension like:
Facebook integration with Woocommerce so people can be redirected straight to your shopping page from your Facebook Page.

Woocommerce Google Analytics to keep track of your sales and page visitors

Set up your entire Woocommerce dashboard and account for free and start selling
Running an eCommerce business isn't entirely cost-free as there'll be several expenses. Apart from paying for your WordPress web hosting and yearly domain license, there are some additional costs if you want to polish your website, customizations, design, pay for online marketing, and advertising costs.
But I would like to share some of the most cost-effective methods and tools you can use to lower these expenses, while still maintaining a quality and efficient site for maximum user experience.
How to Install WooCommerce?
Just like in any shop or store you need a few attributes to build an eCommerce business. You need to get a cashier, place some shelves on the walls, stack your products in their categories and put a price on everything, we need to build up our virtual store ourselves.
Once you have created a WordPress website with Bluehost as most would recommend, the first thing you need to do is to customize your site with free theme builders. There are a few I would recommend, but you have to decide which suits your brand the best:
Once you have selected your theme, you can go to plugins and activate Woocommerce and follow the steps I've highlighted.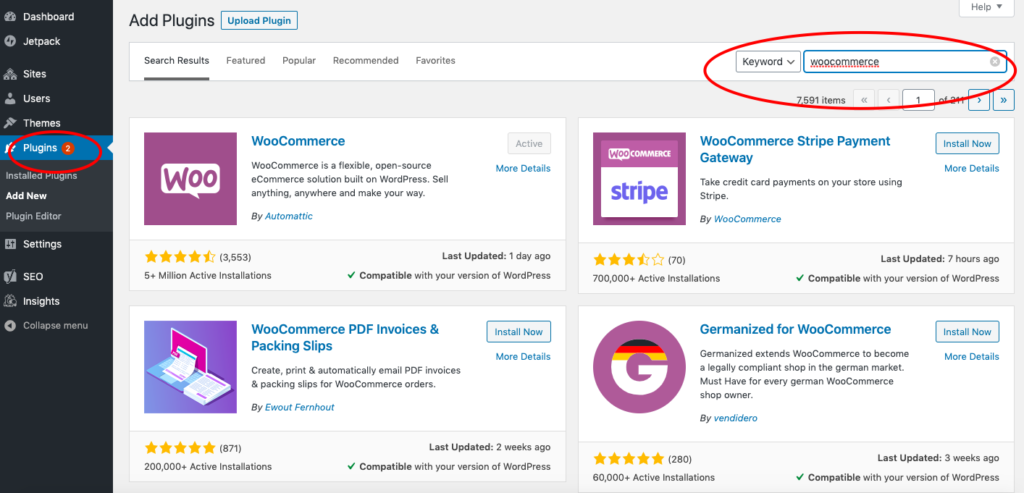 Accessing Setup Wizard
Once you've installed WooCommerce, you'll be prompted to go through a setup wizard. Since this procedure is decisive in setting up your eCommerce business, we will do these step-by-step as we go on!
The first page of your WooCommerce setup wizard should look like this. 
Keep in mind that anything you set here can be changed later on in your WooCommerce settings. But I'd recommend being decisive as it can impact future sales and confusion with buyers. 
How to Choose Your WooCommerce Payment Process?
Once you're done with your store's setup, you can decide what payment options you'll enable for your eCommerce customers. By default, you can use the most popular option PayPal, which has about 361 million users worldwide.
You can select offline payments such as checks and cash. But Paypal is your standard requirement. 
However, one must be aware of them charging a 2.9% + $0.30 per transaction! 
You can also use extensions to add more payment processors to your store if Paypal is not your first or best choice of option for your customers like Stripe or Venmo or Payoneer.
How to set up shipping in Woocommerce?
Once your payment option is ready, in the next section you'll find the Shipping screen.
Here, you can decide how much customers will be charged for shipping. There are several options for you to set up your shipping option. 
Add Shipping Method: If you like, you can offer free shipping to one or all groups, which customers would truly find alluring. (But this might incur an expense on your end.) 
Optional Extensions for Shipping
At this point, you've configured all the basics for your WooCommerce store. The next page of the setup wizard presents you with a few optional extensions. These can all help your online marketing endeavors and I would highly recommend them in the future.
If you have the time, keep all boxes ticked since all the extensions can come in very handy in the long term for your marketing outreach and branding.
For example, you can integrate your Facebook Page with Woocommerce and use it as a landing page to your WordPress product page.
There is also Mailchimp for growing your email campaign and thus getting more people to receive notifications of product updates or discount deals.
Once you're done and ready to move forward, go to Activate and finally to the Ready! option.
What you'll want to do now is stuff those virtual shelves with your new virtual or physical products.
To start adding the things you'd like to sell simply select Create a Product.
In the next step, we'll have a look at how to set up your first products and make them user-friendly.
How to customize a Woocommerce product page?
To start setting up your eCommerce products, you first need to have a couple of things at the ready.
You have to go to the end of the setup wizard or go to Products > Add New. This will direct you to add your first product, using the familiar WordPress editor you would use for publishing articles.
The first thing you'll have to do is think of an image, a product/service name, the price, and a short description. Here's what just a title and description look like in a live preview as an example. 
Make sure that your product image is appealing and a simple JPG that is between 1200×600 or 600×300. Your product description must explain all the cool features of what you're selling.
Think of it like you're the brand manager of Amazon under the leadership of Jeff Bezos himself who keeps highlighting "customer comes first" before making another billion dollars. The long-term goal is customer satisfaction! 
Happy and satisfied customers will leave reviews or ignore you, but unhappy customers will definitely bash out and damage your portfolio with negative reviews that can ruin your business. So make sure whatever you sell, you promise to deliver the same value.
How to Add Important Details to Your Woocommerce Products?
Let's get deeper into the options and settings available for your products. If you scroll down below the post editor part, you'll see two new widgets not found on regular posts or pages in WordPress. The first is the Product data section at the top left.
If you're selling digital products, you'll also have to upload the file to be purchased, customize the download limit (leave it blank to mark it as unlimited), and set the download expiry. You can leave it blank to keep it available permanently.
Additionally, you can mark the product as individually sold, meaning the only one can be bought in a single order. This is also where you can enter the product's SKU (identification number) if you have one.
How to Manage Your WooCommerce Products?
If you plan on adding a large number of items to your WooCommerce store, you'll need an easy way to manage them for your customers. Fortunately, you can do this through the Products tab in your dashboard.
For example, you can select All Products to see every item currently listed in your store. You can add, edit, and delete products here as needed.
In the other pages under the Products section, you can view your product categories, tags, and attributes. Each of these pages looks like the standard WordPress Posts > Categories page and can help you keep your entire inventory organized.
What are WooCommerce Coupons?
Coupons are a great way to get more customers and satisfy customer needs. They are basically discounts you can give for specific reasons. Here's an example. Let's say you're selling books in December. To celebrate a Christmas special, you want to give your customers a 20% discount on books for the entire month — but only for the first 100 customers.
You can do this by going to the Coupon tab, where you can select Create your first coupon to access the editing screen. You can add a coupon code and description here.
The General tab enables you to edit its basic information: the type of coupon (percentage discount, fixed cart discount, or fixed product discount), its value, free shipping options, and its expiry date.
Under Usage Restrictions, you can set a minimum spend the customer has to make in order to validate the coupon. This way you can make them buy more from you. You can also check the box for Individual use only if you don't want customers to use the coupon in conjunction with other offers.
The final tab, Usage Limits, enables you to determine how many times the coupon can be used, both overall and per customer. Then, simply publish your coupon to make it active, and let your customers know about the code they'll need.
Reports
WooCommerce also offers powerful built-in tracking functionality. In the Reports tab, you can view charts and graphs of your sales, orders, and shipping costs over different time periods.
Each graph can be limited to the sale of a particular product, category, or coupon. In the Customers sub-tab, you can also view your customer acquisition over the same time periods.
You'll also be able to review if you're low in stock, out of stock, and most stocked products in the Stock sub-tab. 
Settings
In the Settings screen, you can customize just about every aspect of your eCommerce store. Elements such as the contact option, the placement of your 'thousands' separator, the checkout process can be tailored to meet your needs.
Let's go through every box in Settings and see what they are and why they're important for you.
The continuous optimization of your WooCommerce store can lead to improved conversions, more sales, and greater income. There is a TON of information out there about how to market your work. That is why once you have all your products placed you will have a grasp of how Woocommerce works.
If you need help setting up your eCommerce site, don't hesitate to reach out or sign up to get help:
Once you've uploaded all your products, it's time to focus on your outbound sales and marketing strategies that I'd be more than happy to land you a hand with.
I have taken the liberty to build my own eCommerce store called Memestores. 🙂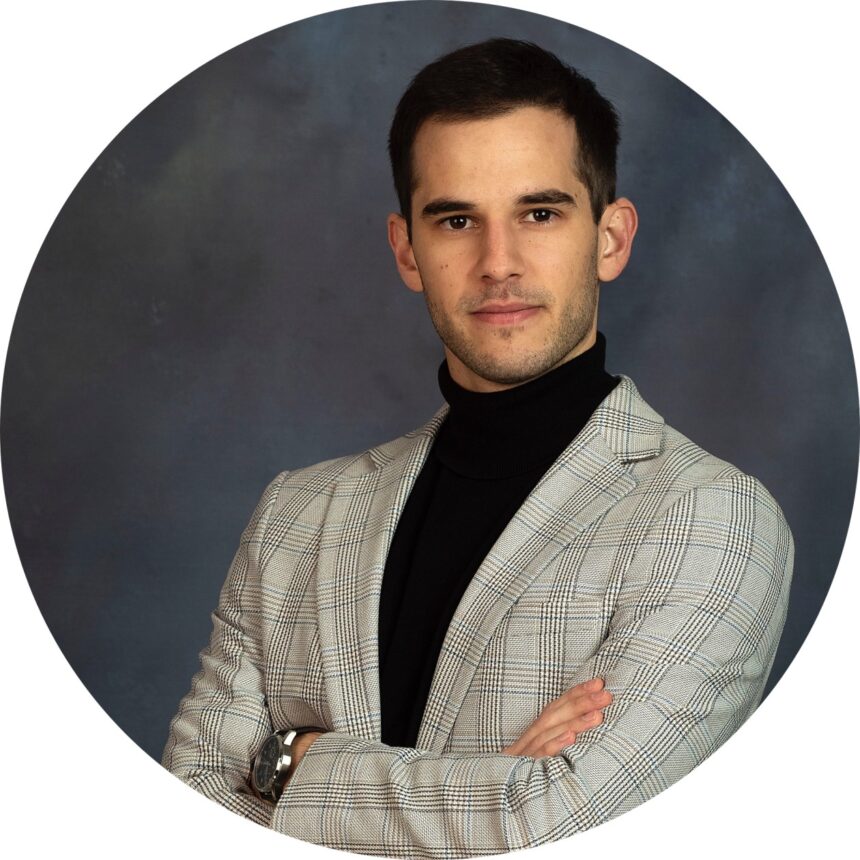 Robert is a part-time blogger and internet entrepreneur. Join Robert and thousands of other monthly readers to learn how to build and scale up the next-gen of online entrepreneurship. While running this blog, Robert is the founder of his media company, Times International, and a PR Team Lead at Lensa.