I have covered a story on making money on OnlyFans and managed to shed some light on the platform's misconceptions.
However, many people who do not feel confident about showing themselves or their identity on a platform like OnlyFans, wonder how they can stay incognito. Hiding your face on Onlyfans to keep yourself anonymous and avoid the embarrassment of getting recognized by friends and family is completely normal and a possibility.
How to start an OnlyFans channel without revealing yourself
The question is, how can you make money if your audience cannot see who you are? Is it actually possible to earn money on OnlyFans? The short answer is yes… but it's gonna make things difficult.
Apart from your email address and your bank account where you'll receive donations, your entire identity can be shrouded in anonymity. This will incur only one challenge for anonymous content creators and that is creating videos and images that are still entertaining and exciting enough to earn fans and followers.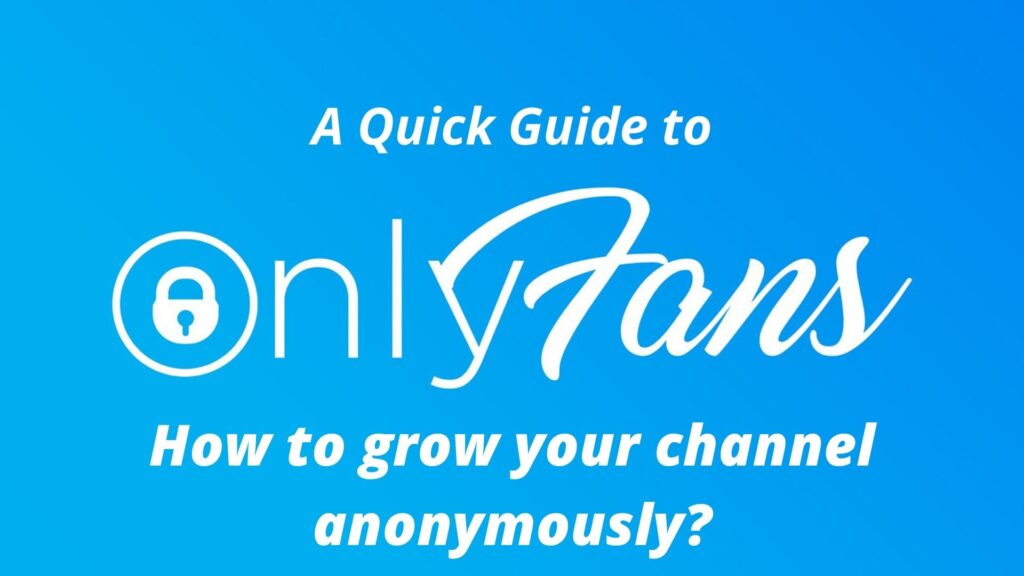 Your email address can be a different one from your original username of course by making a completely new one. However, through your bank account, you can be verified by more series researchers.
But your fans would hardly know who you are. But there is a solution to these two since OnlyFans has two types of possibilities for making money.
One by creating free pages that don't charge a monthly subscription, but charge to pay-per-view (PPV) for each post, and subscription pages that charge a monthly fee to access most posts. Creators decide how to set up their pages and the pricing for all their content.
Let's see in the following few chapters how this can be done.
How to build an anonymous Onlyfans account?
Come up with a pseudonym. Actors in the movies, authors, world-class celebrities, and adult movie actors do it all the time. If you think about it a lot of people like Marylin Monroe whose real name was Norma Jeane Mortenson or Lady Gaga who is called Stefani Joanne Angelina Germanotta or Whoopi Goldberg who is called Caryn Johnson.
You get the idea!
Blocking IP address
People without NordVPN will not be able to find you or your channel's IP address if you block yourself from the masses in a specific country. How can you do that? It's really simple.
Go to your OnlyFans account and click on the settings page

Go to security

Scroll down until you see a section that has IP and Geoblocking

Choose the countries you want to exclude

Save your changes

While you can block viewers from specific countries from seeing your profile, you can also block out specific users by way of their IP address.
Grow your OnlyFans without showing who you are?
Let's first address the elephant in the room!
Is it possible to grow your channel without having the face of a model displayed on the screen? The quick answer is yes! But the long answer is… it really depends.
Without showing your face, you need to up your game on a platform that cherishes high beauty standards and attractive body features. This is where things get challenging.
The Challenges of Growing your Brand
OnlyFans is a platform built on visual entertainment. This is a huge concern for incognito and anonymous channels that wish to grow their fanbase and make money. But there are other ways to eke out a few extra dollars without showing yourself.
The main challenge of growing an OnlyFans page without showing your face would be to build visual and entertaining content that matches the average audience's needs.
Who should be your Target Audience?
Anonymous account holders who don't want to reveal their identities should promote not themselves but their work. If you are a skateboarder, visual designer, coach, or teacher, it is your work that must be at the forefront of your channel.
The key takeaway is to promote your work and skills that adds additional value and benefit to your audience. OnlyFans is a huge marketing platform for adult content, but it has opened doors to education and knowledge sharing. Yoga, DIY, cooking, design, arts, and learning is a big part of the platform that you can utilize to your advantage.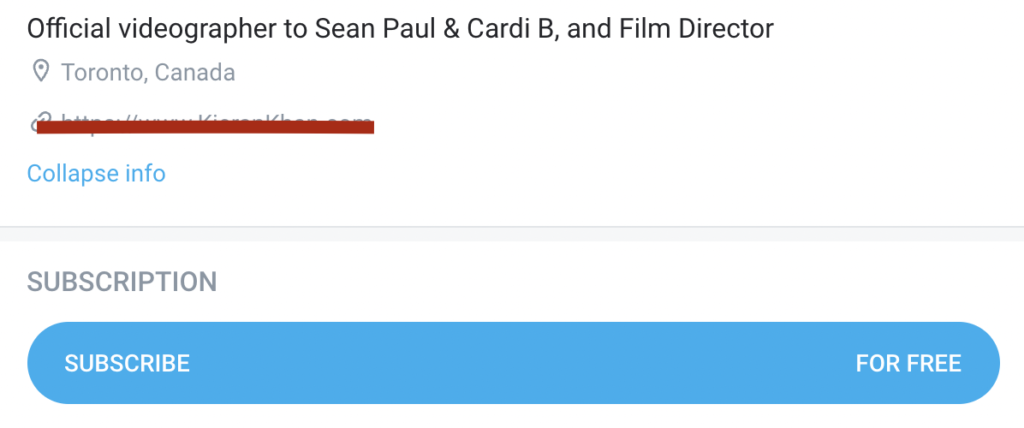 An example could be you describing to your audience who you are, using an artistic name or pseudonym with an image that represents not you but your brand.
Marketing your Channel for more Subs
OnlyFans is a great platform to market yourself, However as mentioned in the previous chapter, you should focus on promoting your work. The best way to market yourself is not to rely entirely on OnlyFans but to distribute your outreach through other channels.
What is meant by this?
Using social media channels, your own website and other video platforms can help you build your audience and market your anonymous channel quicker and better to a new audience. If you are doing a cooking show, you can upload your recipes and cooking tips on OnlyFans and redirect your audience in your channel's bio with a hyperlink to your own website, Insta, or Youtube channel.
Building new Income Streams
Subscription payment plans are at the heart of OnlyFans monetization. Capturing an audience through alluring and fun content can help channels grow their income. However, those who wish to stay anonymous must use alternative income streams apart from subscriptions alone.
The problem is that most OnlyFans content creators get tipped by viewers throughout sessions or payment gated streams. This helps them build a majority of their wealth. But if you don't show your face this streaming and video content will be difficult.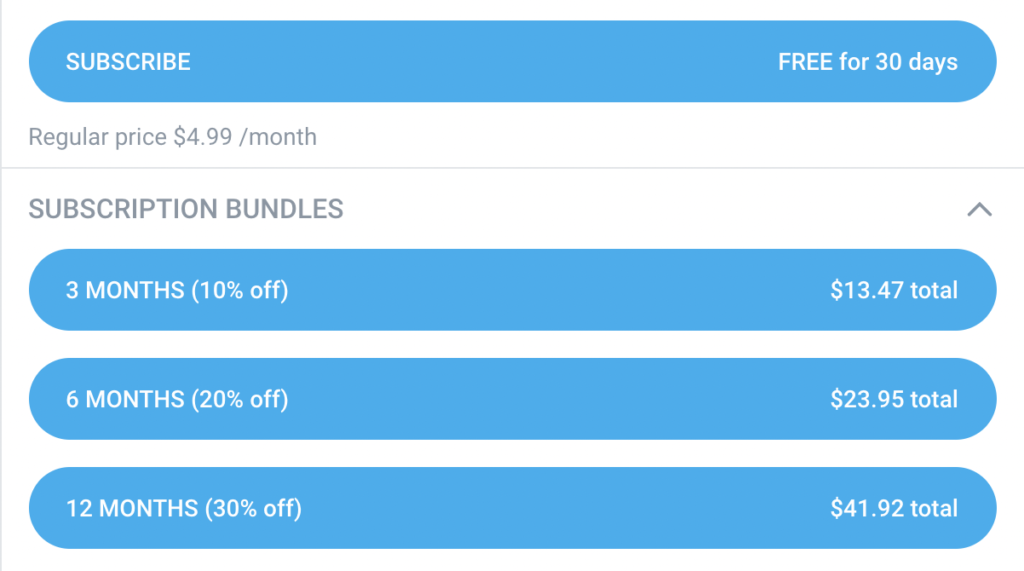 This is where income streams like affiliate marketing and promotion of different merch can help you with staggering sums of money. Once finding your niche and creating focusing on your brand itself instead of yourself, you can start a product marketing campaign of sorts through:
affiliate programs,

merch sales,

Promo giveaways

dropshipping

Course sales for DIY
Making money this way is a lot more challenging and working your way up will require a more business marketing approach were growing your channel is key.
Another alternative is to redirect your subscribers in your bio or your post to a website where you don't have to worry about your identity.
Final Remarks
Making money on Onlyfans without showing your face and who you really are out of embarrassment is not impossible. But the approach towards income streams has to rely more on content and branding rather than self-promotion.
In order to earn a hefty sum, an OnlyFans content creator needs to develop multiple product/service-based promotions to start making money. In short, an anonymous OnlyFans account holder has to start making sales of various brands associated with his or her niche to make more money.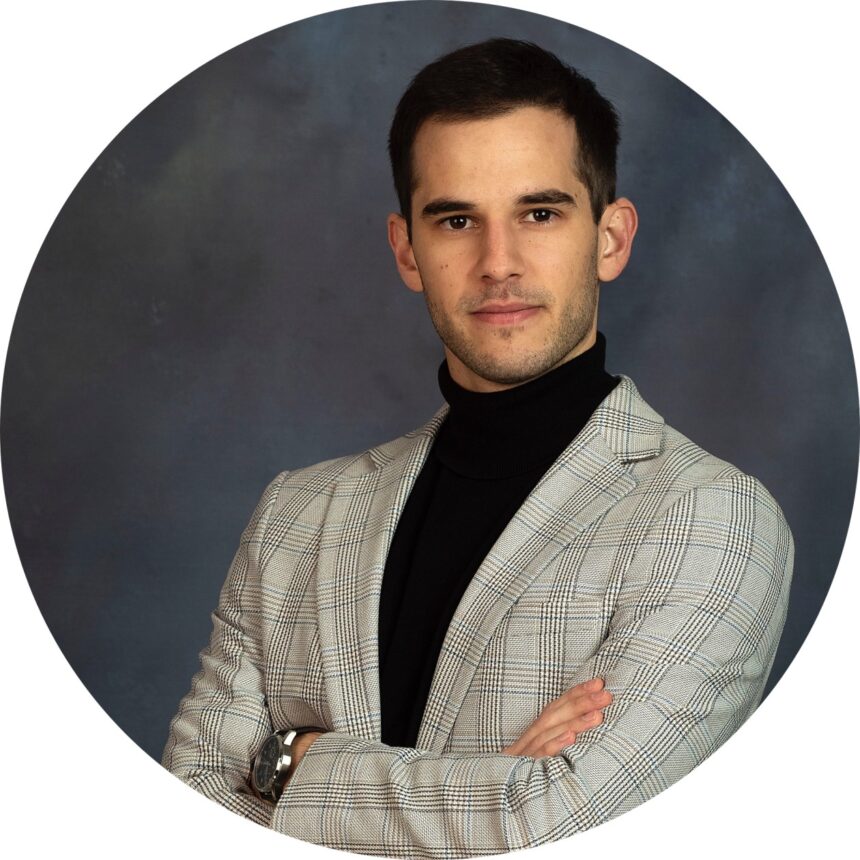 Robert is a part-time blogger and internet entrepreneur. Join Robert and thousands of other monthly readers to learn how to build and scale up the next-gen of online entrepreneurship. While running this blog, Robert is the founder of his media company, Times International, and a PR Team Lead at Lensa.