With the internet came many opportunities to make money from the comfort of your home or simply advertise on social media. It has to open a world for not only adults but adolescents as well.
Giving the chance for your child to make their own money can teach them a lot about the independence of adulthood. Making money from a young age can also help with building a foundation for your future.
Having a plan and having a strong base can make things a lot easier when you want to start working up to your goals and dreams. But the big question is what could a teenager possibly do to get a bit of income.
In this article, we will walk through different ways to make cash as a 13-year-old. 
How can 13-year-olds make money?
Before we jump into everything we need to make sure that our child or anyone is not making money through something illegal. If the topic is about a family member you need to make sure as a parent that the work that your child is doing is managed or supervised by an adult. Letting your parents know about your whereabouts is also a huge key to your safety, especially if you work at someone else's home.
With the vast amount of opportunities that the internet gives, comes a lot of threats. It can be challenging to find a job when you're 13 years old. This is due to federal labor restrictions that prohibit the employment of anyone under the age of 16. 14 and 15-year-olds can work traditional jobs but their work hours are restricted. These are the following jobs that 13-year-olds can work in: 
Newspaper delivery

Entertainment jobs

Family business 
But keep in mind that kids this age are between the hours of 7 p.m. and 7 a.m., as well as during regular school hours. Nevertheless, if you follow these simple safety precautions, you should have no trouble locating a variety of income-generating opportunities that fit in with your social, extracurricular, and academic obligations. 
How to find jobs for 13-year-olds? 
As a result of all the restrictions getting creative will be your best friend in this topic. Here are some tips for finding a job for a 13-year-old: 
Ask your loved ones and friends.

For your kid to make some additional cash, getting employment suggestions from family and friends is a terrific idea. For your teen to earn money while they are not in school, ask your loved ones if they have any job that needs to be done. 

Check the newspaper.

Start by checking the newspaper to see if they have any employment vacancies as delivering newspapers is an ordinary job choice for youngsters this age.  

Promote your services.

Your adolescent will need to promote their services if they have chosen to build their employment chances. Make fliers to post on social media and place in local businesses to inform your friends and family that your teen is open for business. 

Go on social media

. Tiktok, Facebook, Instagram, etc. are great opportunities for you to browse through different tips and advertisements on job offerings. There are a lot of student-based pages that give thousands of kids chances to find work. 

Read blogs

. This is also a great way to read youngsters' former experiences with work and maybe it can give you an idea about what you want to do exactly. 
20 ways for 13-year-olds to make money 
1, Babysitting
If you enjoy the company of children and have the patience to spend a few hours with them then the perfect job for you is babysitting. This is a popular option because there are a lot of parents that need that little extra help with taking care of a young one. And it doesn't hurt the child to spend some quality time with a different person that they can consider as a friend.
Even if you can't stay home alone with a young child you can still be a little helper for the mother. This is a word-of-mouth job so the best way to spread the word about how great you are at babysitting is to have people and families talk about you. With babysitting on average you can earn about $20.00 per hour.
2, Eldercare 
Taking care of elderly people is not an easy task that everyone can do, but helping an institute or simply helping with chores or running errands for an elderly person can help a lot. 
3, Pet-care 
Pets have a special place in people's hearts and when it comes to traveling or work the number one issue for many is who will take care of their pet. That is when you come into the picture because this is a great job opportunity for a lot of teens. It's an easy job because all you need to do is hang out with animals. You can make $12 to $17 per visit as a pet sitter or pet care.
4, Youtube 
When looking for ways to make money working on Youtube is one of the best places to start. It is accessible to everyone and daily views are high.  Surprisingly, if you share educational information, you may attract other teenagers and their parents.
As a result, when you make live streams, you may attract a large audience to your channel, which you can then monetize through sponsorships, affiliate marketing, or even selling your products.

5, Etsy 
If you are dexterous then don't let it go to waste and get creative with your craftwork. Etsy is a perfect online marketplace that connects sellers and buyers all over the world. All kinds of handmade stuff can be sold there and if you have some time off after school you can also practice your hobby while making some extra money.
Whether it's jewelry, home decor, fidget spinners, old vintage stuff, or calligraphy, people will love anything creative and unique. Although Etsy doesn't allow accounts to be managed under the age of 18, as long as it's owned by a parent you can sell anything. 
6, Social media
The 21 century is full of opportunities when it comes to social media. With the breakthrough of TikTok, a lot of small businesses and accounts got the chance to advertise themselves or make money off of videos.
If you enjoy making dancing videos or you want to promote your small handcraft business then Tiktok and Instagram are your best friends. You can even work as a social media assistant.
Offering your services to assist local businesses in setting up and boosting their social media profiles will allow you to make some great money doing something that is probably super easy for you but nearly impossible for those who are paying you for it.
7, Sell your things
Selling your things will most definitely require a guardian by your side. You can sell anything that you do not need anymore including sports gear, video games you don't play anymore, collectibles like cards, or even clothes. Besides Etsy, you can sell things on eBay, Facebook, Marketplace, etc. 
8, Self-publish your books
If you enjoy writing, self-publishing your books is a great way for a 13-year-old to earn money online. Some people make $10,000 or more per month as a side hustle from this. Amazon's Kindle Direct Publishing is unquestionably the best way to accomplish this. Once you've written your book, it only takes five minutes to publish it on Amazon, where you'll have instant access to millions of customers.
9, Car wash 
Car washing is one of those tasks that every car owner knows they should do but rarely do. That is why you can take advantage of this. By offering to wash cars regularly, you'll be able to get paid for something that isn't difficult to do but is greatly appreciated by every car owner.
And by scheduling this so that you wash each car once a week or so, you'll be able to ensure that you're getting paid every week rather than just doing it once. Just make sure you have clothes which you don't regret getting dirty or wet. 
10, Summer Camps 
Every kid has at least one or two summer camps in their lifetime. For parents, this is a great opportunity to take their kids away for a week or two and not worry about them for a little while. You can work as a counselor at a summer camp and help out with the kids which could also be fun for you too. 
11, Tutoring 
School nowadays can be hard and not a lot of parents can help their children with homework. If you believe that you are pretty good at a subject and your grades confirm it as well then the best way to use this skill is to teach or tutor younger kids the kids will presumably be a couple of years younger than you and you will probably remember the topic better.
Telling the teachers at your school that you're interested in any available tutoring work is one way to get your foot in the door. They'll be able to tell any parents who approach them that you're available to help their children improve their knowledge in that subject.
12, Blogging
Online blogging is also a great way to earn some money as a 13-year-old. The hardest task will be to find a topic that a lot of people find interesting and you can build an audience that regularly reads your blogs. 
13, Golf caddy 
Do you know any golfers who might be interested in hiring you as a caddy? Make contact with them. Request that you be hired as a caddy. You must be willing to walk in the hot sun while carrying the player's bag and clubs. As long as you don't mind walking around in the sun, this is fairly simple work. Otherwise, you're committing to a few hours on the weekend where you'll get to walk around a beautiful golf course and get paid – not bad.
14, Newspaper delivering
If you don't mind waking up early and you enjoy riding your bike then this could be the best job for you especially if you have a quiet and safe neighborhood that doesn't involve a lot of traffic. Kids above the age of 12 can do this job and it's pretty popular amongst teens. You can do this before and after school.
15, Website Designing
If you enjoy IT or you learned some basic programming then web design could be a good job for you. However, another option is to create templates and sell them on sites like Etsy.
Website owners can then download these and have their sites up and running in no time. This means that you can continue to earn money from these downloads as a 13-year-old with very little ongoing work on your part. This could become a passive income for you and you can start saving up for later things in life. 
16, Sell food or drinks 
If you have a busy neighborhood with people walking outside regularly then another option for making money is selling drinks or food on the street. Of course, you will always need a parent to supervise you but posting about your little food or drink stand on Facebook could draw some attention.
Just make sure to choose a day when you know everyone is outside and a cool lemonade will draw lots of people, especially during the summer times. Just be aware of some of the regulations that apply to selling food so that this does not become an illegal side hustle.
17, Reviewing music 
Music plays a big part in an average person's life so why not make money out of it by listening to music and sending feedback about it? Pitchfork is a great site to get started on this topic and all you need is a computer and the internet. Some of the songs will be average songs but a lot of them will be advertisements.
Your comments will then be used by people such as music producers and marketing firms, implying that you are shaping the music industry – and getting paid for it! And the way it works is that the more music you review, the higher your rating and the more money you'll earn.
18,  Garage sale
Why not use your garage or basement full of stuff that your parents have been talking about getting rid of for years to make money at 13? You could, for example, offer to hold a garage sale to sell all of this unused stuff in exchange for a percentage of the proceeds as payment for organizing the event.
You may have to negotiate the exact percentage with your parents, but depending on how eager they are to get rid of these items, you could make a lot of money.
19, Yardwork
Getting paid to work in other people's yards may be hard work, but it also pays well given that it falls firmly into the category of "things most people don't want to do themselves". As a 13-year-old, you could agree to do a regular task, such as mowing your clients' lawns every Saturday afternoon. You can also get paid to do one-time projects such as assisting people with their landscaping when laying out their new garden or even helping to set stones in a new path or lay new grass. 
20, Pool maintenance 
During the summer months, a lot of pools need to be taken care of and not a lot of people have time for that so you can come into the picture by learning the basics to pool maintenance and keep the water crystal clear.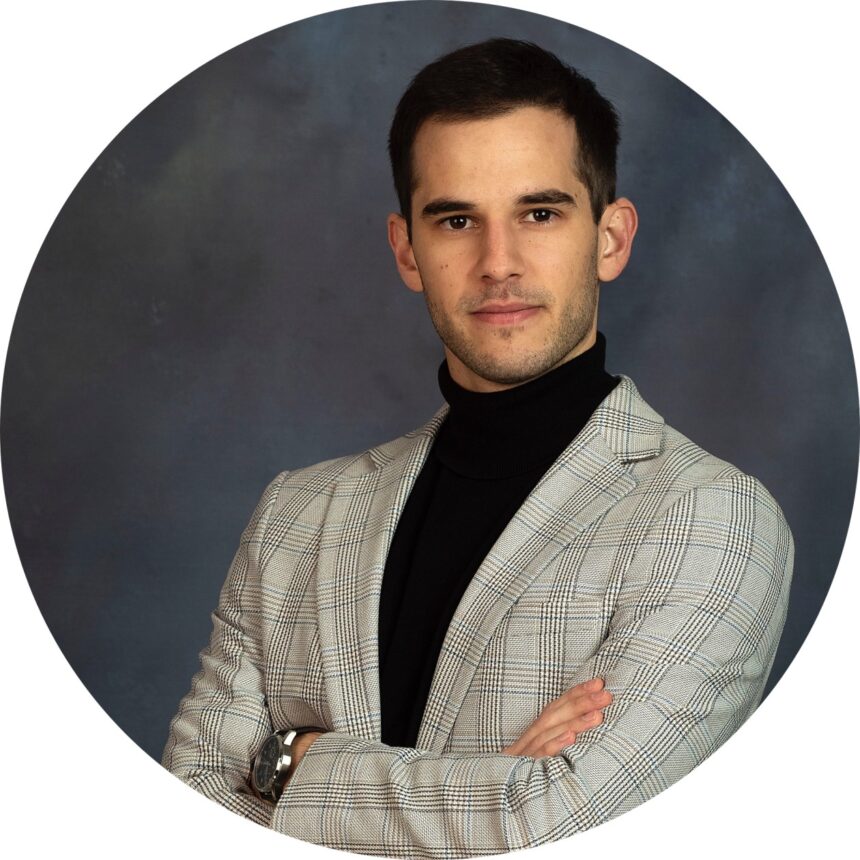 Robert is a part-time blogger and internet entrepreneur. Join Robert and thousands of other monthly readers to learn how to build and scale up the next-gen of online entrepreneurship. While running this blog, Robert is the founder of his media company, Times International, and a PR Team Lead at Lensa.