Gone are the days when gaming was viewed as a waste of time. Nowadays, video streaming and competitive gaming have turned some kids into millionaires and helped build thousands of careers.
As a hardcore eSport Pro focusing on specific games like League of Legends, Fortnite, or Dota 2, while chugging cans of Monster Energy, there is a chance to make millions of dollars. ?
According to Reuters, top-level esports revenue reached $1 billion in 2019, and the same year gamer JerAx, also known as Jesse Vainikka, made over $3.1 million.
But let's face some truth here!
What if you are not at the very top of your game, kicking ass in tournaments with big company sponsors behind your back.
Does this mean, you have to say farewell to your gaming dreams? Absolutely not!
Here are 8 ways

how to make money playing video games at home!

Sign up to Become a Game Tester
Before Rockstar, Bethesda or CDprojekt Red releases a brand new game to satisfy the hype, there is a lot that goes behind the scenes of a fully functioning game. Aside from developers, gaming companies tend to hire video game testers to spot bugs and collate useful suggestions to improve the game. This is a great job for those who are analytical and methodical and have a great love for details in games.
Video and online game testers can earn up to USD50,030 per year! There are also part-time hourly jobs since game testers tend to be also from college or high school who receive around $10-15 per hour. Perks of being a tester include being able to see the latest games before they are released. So just imagine it's 2019 and you get to be the first to get your hands on Cyberpunk 2077. 😀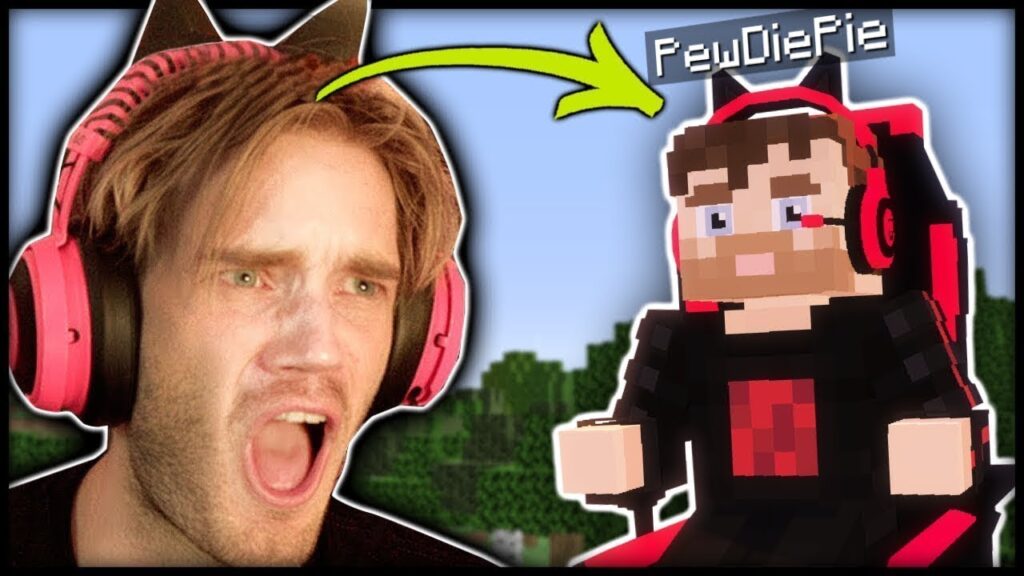 However, there is a bit of irony to these types of occupations. They are not all fun and games, but serious work! And you must have some affinity with games and software.
Game testers need to test code and try out multiple functions, characters, motions while spotting and reporting bugs. Imagine if you had to work your way through Ubisoft games with unfinished games and thousands of bugs.
Become an Affiliate Gamer
Even if you are not a big gamer, you've probably heard of Twitch streaming. But how do they make money? The most common answer to that is twitch affiliate marketing.
The Twitch Affiliate Program is designed to help you start promoting products and services and get a small percentage of each sale. Most streamers rely on affiliates to monetize audience subscriptions and time spent playing video games.
Let's say you promote Squarespace or Raid Shadow Legends and someone actually pays for these services, you'll get a portion for yourself.
With Twitch, it's a little different!
You need to have at least 50 Twitch followers and 500 broadcast minutes over the last 30 days! You would also need 7 unique broadcast days, and an average of 3 or more concurrent viewers to qualify.
Alternatively, you can recommend video game subscription services like Gamefly and generate income from new trials and game purchases you create with your affiliate links.
Here are a few affiliate gaming opportunities to help you out. There are two things you need to be aware of:
Commission and cookie durations.
1. Astro Gaming
Commission: 5%
Cookie Duration: 180 days
4. Gamefly
Commission: $15 per trial sign-up, 5% for new games, 10% used games
Cookie Duration: 30 days
2. Fanatical
Commission: 5%
Cookie Duration: 90 days
3. G2Deal
Commission: 10-20% on software, 3% on other products
Cookie Duration: 30 days
Buy and Sell Gaming Merchandise
Got a new crowd-favorite character? Or perhaps, a gaming company just released a new device or game? Latch on the hype and make your merchandise. If you can't make your own, outsource from different suppliers to make one for you. Then, sell them!
Your options are endless when it comes to what you can make. You can make anywhere from shirts, bags, dolls, mugs, figurines, mugs, and many more! If you sell regularly, you can earn as much as USD50,00 per year! Of course, the more you sell, the more earnings for you!
Start Streaming your Gameplay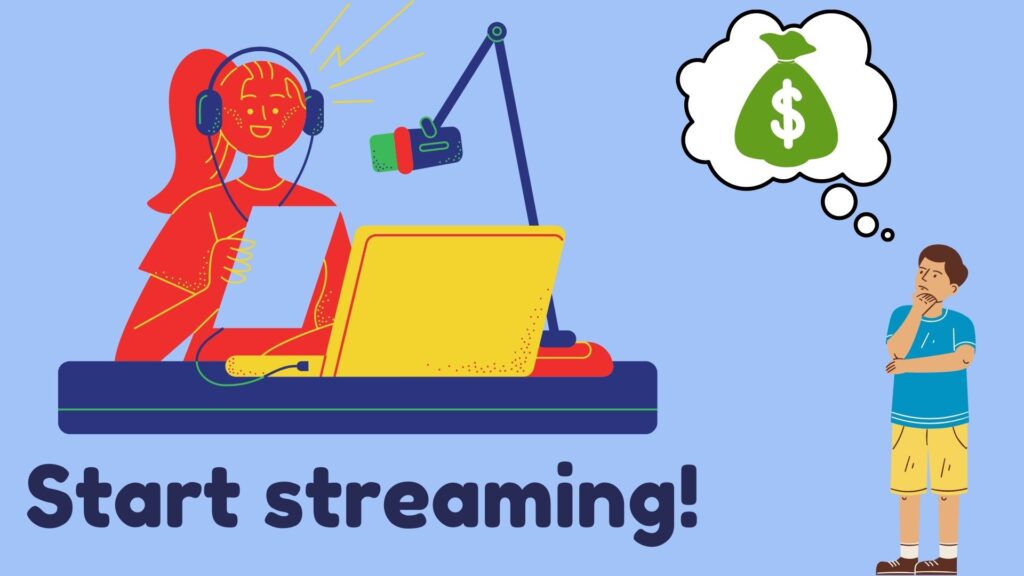 Do you have the skills to kick ass in games like Dark Souls with zero deaths? Can you keep an audience engaged while you kick some ass in Bloodborne?
Start a career on Youtube or Twitch and become the next Pewdiepie or Vanossgaming! Building a career on these social media platforms can be difficult because the competition is stiff. But, like any other venture, it's worth a try if you really have the drive, skills, and a bit of personality!
How much do Twitch streamers make?
On average, professional Twitch streamers earn anywhere from USD3,000-5,000 per month for gaming nearly the entire day.
The source of Twitch streamers come from a variety of different ways to eke out a decent living:
Patreons

Advertisers

Subscribers

Sponsors

Merchandise

Live appearances (for big names)

Affiliate programs
Write Gaming Reviews
If you're feeling more introverted and don't want to start shooting videos of you killing it at gaming, writing can be a good option for you? But let's address the elephant in the room?
How much can gaming writers make?
It is estimated that video game journalists and even professional bloggers can earn up to USD26,000 per year. While this is not the highest-earning opportunity for you, it is more relaxing than video shooting, streaming, and editing.
Of course, there are many ways for you to increase your earnings per article. This can be done by having your own website where you can have paid sponsorships, feature deals, and partnerships. Blogging about games is also a neat way to start reviewing games and get paid for it while sitting in the comfort of your home. If you might want to give blogging a shot I have a complete tutorial for free available for you!
Become a Game Podcaster
Become the voice of the gaming community!
If you believe that your voice, knowledge, and experience should be heard, you're in luck. Syndicating a podcast across the main directories all follow similar setup instructions. To get started, you need a place to upload and edit your records and this is where Buzzsprout can help you out!
Buzzsprout is a free podcasting platform and software that lets you upload, host, and promote your gaming podcast. From secure and reliable hosting to full iTunes support, HTML5 players, show stats, Buzzsprout has everything you need to publish and promote your ideas about games! You can so use it as a WordPress Plugin to integrate it once you have your own website.
Once you have a website with Bluehost and integrated Buzzsprout, you have a much better chance of boosting your audience and online traffic.
How much can you earn as a podcaster?
For small-scale podcasters who have 10-20 monthly listeners to big names, you can expect to at least earn from $0.1 to $100,000 per episode. Podcast income reports vary widely depending on where you upload your content, how many people listen to it, and if you can get people to buy your merchandise or sign deals. Just like with YouTubers and Bloggers, there are many revenue streams.
Become a Youtube Game Streamer
Youtube should be the starting point for all gamers! If you can stream on Twitch, you shouldn't avoid Youtube, since it is the most-visited video platform in the entire world with over 1 billion hours watched every day.
How much do Youtube streamers make through Adsense?
For Youtube gamers, it's a bit trickier. There used to be the controversial Machinima that was a complete flop and a pain in the ass for many gamers. Now most gamers turn to Youtube's direct monetization program Adsense, which pays anywhere around between $0.10 to $1.00. It's very difficult to estimate the exact amount you get from Adsense because it depends on how much advertisers are willing to pay.

If your gaming videos are good for sponsored ads that can turn a profit for advertisers, you will get more expensive ads. But there is also CTR, which means, how active your views are and how often they click on ads. In general, if you have an engaging audience with quality content, you can make thousands of dollars with Adsense.
With Adsense, your average salary will vary every month.
If you hit it big, you can earn as much as  PewDiePie — one of the highest-paid YouTubers in history — whose estimated earnings are around a total of $58.2 million per year according to Ebizfacts.
Speedrunner
Let's go back a step a bit. Remember I talked about streaming?
Well, SpeedRunners are the latest multiplayer running games where 4 players compete against each other online and stream the whole process. It's all fun and games… quite literally. But you might be wondering, how does one make money as a Speedrunner? 
Runners earn an income from subscribers who pay either monthly like with Patreon or give individual donations. This can be a good income stream for those gamers who have higher profiles or dedicated followers. 
Speedrunners are one of the latest trends of making money as a gamer. Although it does not provide a living for most streamers, it does help with building an audience and getting a few bucks here and there.
Final Remarks for Video Gamers to make Money
At the end of the day, gamers can make money by alluring and attracting their target audience to entertain them. While this seems quite attractive, the behind-the-scenes tell me that there is a lot of marketing that goes into it.
Most serious gamers with dedication and effort can turn a profit if they find an audience that is willing to engage with a gamer's content.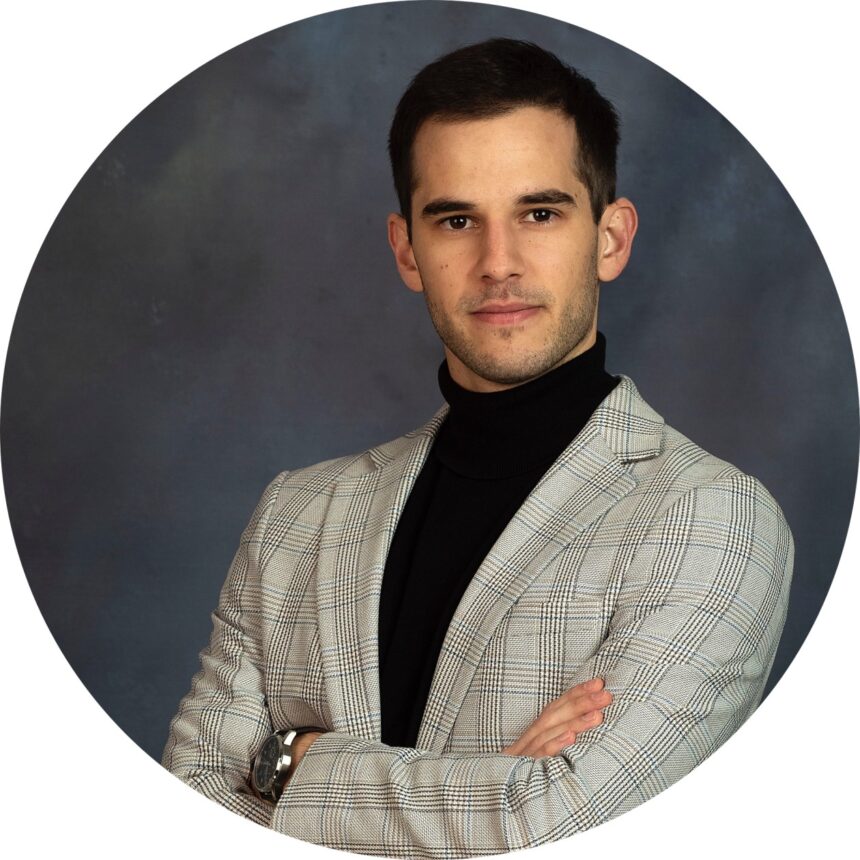 Robert is a part-time blogger and internet entrepreneur. Join Robert and thousands of other monthly readers to learn how to build and scale up the next-gen of online entrepreneurship. While running this blog, Robert is the founder of his media company, Times International, and a PR Team Lead at Lensa.