Is blogging for anyone?
Statistically speaking there are over 1.1 billion active websites in 2022, of which 600 million have been created by bloggers from across the world.
Nevertheless, only 5-8% of these 600 million are actually making enough money to eke out a living. 
This brings down the number to 30 to 48 million bloggers, while the rest are doing it as a side hustle or as a hobby or testing out their luck and quitting halfway through.
But in reality, this makes the other 570 to 552 million bloggers technically "amateur bloggers."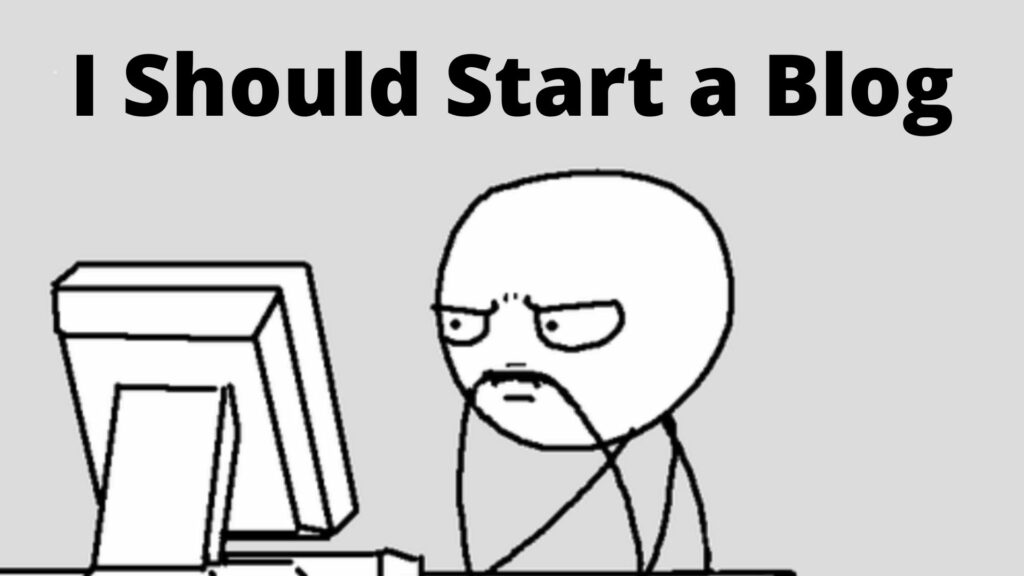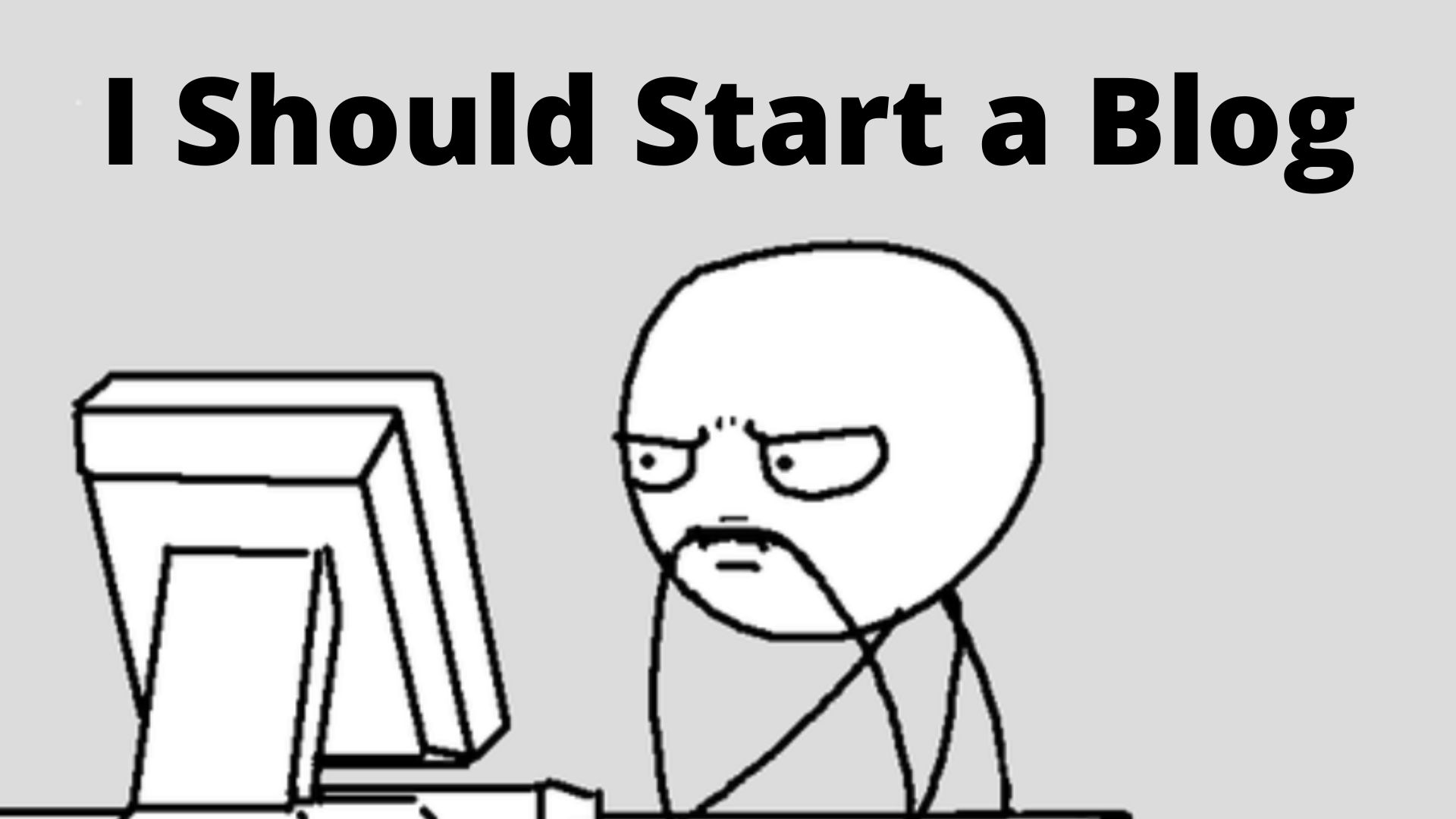 So now comes the question.
How can you as a new blogger be in the 5-8% and not only find valuable readers but also make money in the process?
Because without growth in your readership and money as a reward system for your efforts, blogging can become pretty dull.
Before getting started let's look at some stats to see what you're getting yourself into:
42% of all bloggers are starting their first website on WordPress, the most popular CMS in the world

7 million new articles are being created every single day 

Despite many bloggers are not making a living with their blogs, 63% of them claim that their blog is a success in terms of exposure and profit.
On Glassdoor in 2022, the title "blogger" is making an estimated $82,727. 
So let's unveil the truth and see for ourselves what you can do as an amateur blogger:
How to get started blogging?

How to build your traffic?

How much money you can make as an amateur blogger?
(Disclosure: This article contains affiliate links that will provide a small commission at no cost to you to help keep the site alive.)
How to get started as an amateur blogger?
Getting started is actually pretty easy, barely an inconvenience!
Nowadays you need two things to start a blog.
Come up with a catchy or sexy domain name for your blog

Select a web hosting service or web
If you've already thought out what you'd like to blog about and what you'll call your website, it can be done in 20 minutes or less.
Why you should start a blog?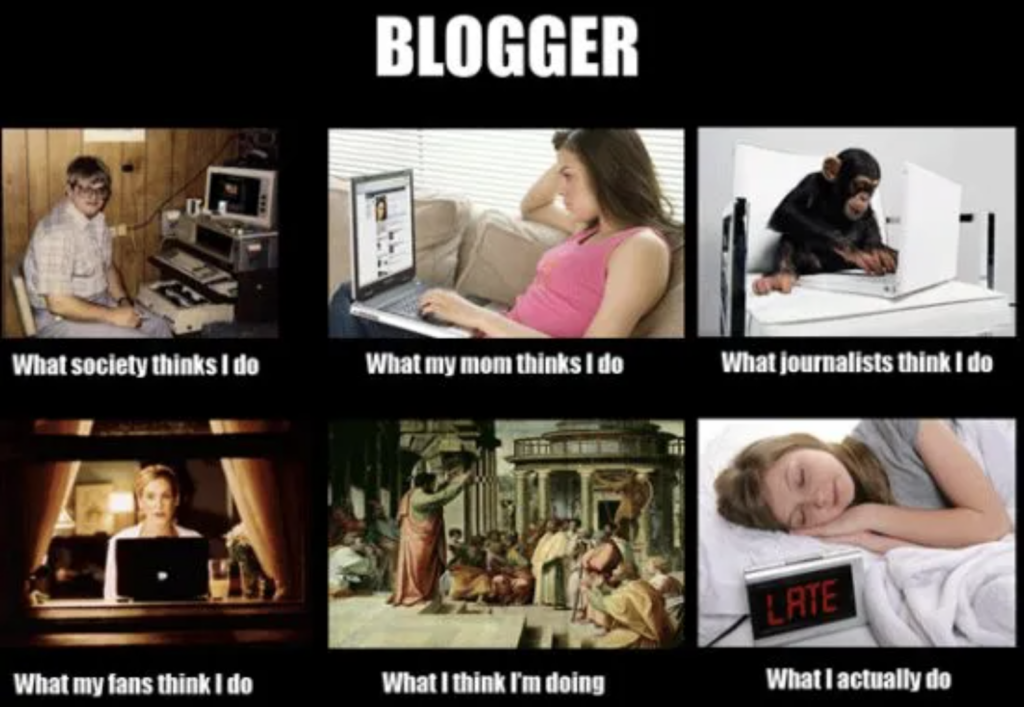 Before I started my first blog I thought a lot how I should spend most of my time.
Should I create Youtube videos?
Should I give short instruction sketches and twerk for TikTok?
Or maybe settle for something like a blog.
And while twerking sounded very promising for TikTok views, I realized that I have more control over my very own website. Personally, I did work for a web hosting firm and all SaaS businesses I've ever worked for were powered by WordPress, I still feel like blogging is the easiest way to build an audience and make short term income.
But to list a few more reasons why I'd recommend blogging even for amateurs.
Build multiple income streams

Control over your website

Evergreen content 

More SEO authority over your blog

Once you have a website, creating content is much easier

Guest writing for better exposure and PR

Chance at building passive income

You can always incorporate video content into your blogs
How to create your first blog?
If you are new to the idea of starting a blog, I have a complete guide for you here. 
But if you feel confident in your ability to go on without me, feel free to get started. It is really a no-brainer.
If you haven't already, you can start your blog with Bluehost. Here are the steps you need to take:
Visit Bluehost.com and click Get Started.

Choose the hosting plan you want.

Choose a new domain name.

Enter your account information and billing information.

Click Submit!

Login to your Bluehost account
Start using WordPress
Creating an account with Bluehost is pretty easy.
Once you've connected your Bluehost account with WordPress, that is where the fun begins!
Once you've made the payment, you will get a verification email along with payment verification. Before getting your WordPress installed, you need to first verify your email.
All you need to do is enter your password and log in. Next, you will be taken to a new page where you can select your theme, or simply scroll down and click on "skip this step."
If you've never worked with WordPress, no worries! I promise, this won't get too technical.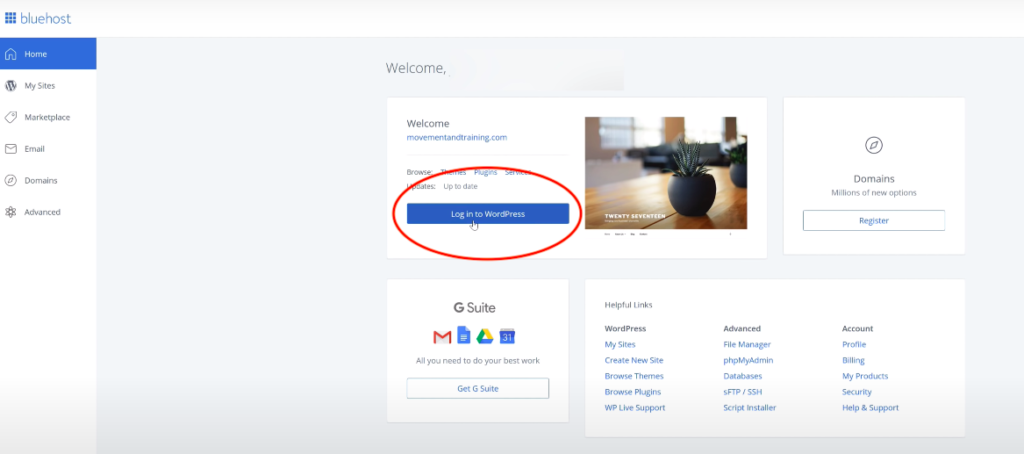 Once you're on Bluehost's dashboard click on "Log in to WordPress" and be automatically taken to your WordPress Dashboard.
This is where you can officially start the design of your website, create new content in Post, design new Pages and add new extensions with Plugins.
Below is my early WordPress dashboard.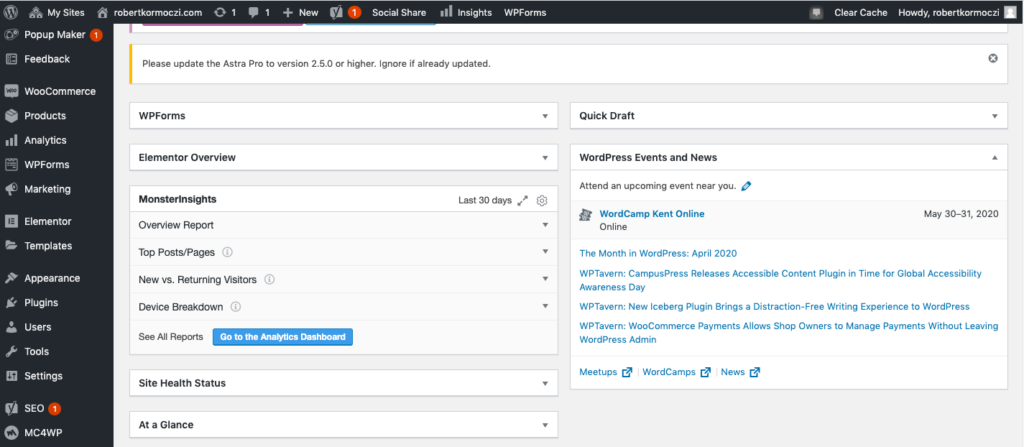 If you need thorough instruction on all these steps, feel free to follow the guidelines I've created.
Blogging Tips – From Amateur Blogger to Business Owner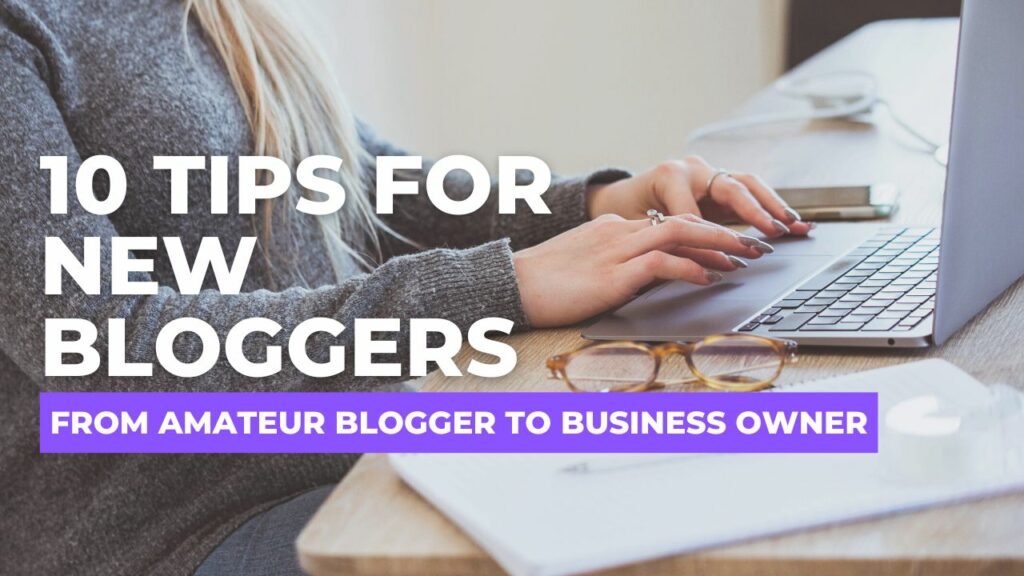 I'm going the spoil the most important rule of a blogger, amateur or professional.
Blog like a business owner, not like a writer!
This idea might contradict the common notion of what an actual blogger does. But even for amateur bloggers who want to get a few readers, they need to think of their websites as a business and share valuable info with readers.
Otherwise why should anyone listen to you?
But there are many factors that affect the growth of a blog and moving from amateur blogging to more advanced content creation. That is why I'll share 5 tips to follow and 5 to avoid as a blogger.
Five Tips for Amateur Bloggers
Let's go first through five of the most important things to consider. 
1, Create a PR Strategy for your Brand
The backbone of every website is link building.
You need backlinks from high authority and popular sites to get that sweet sweet SEO juice pumping.
Backlinks are essential for a website's growth. Without do-follow backlinks, even the best content pieces will fall behind the lines in search engine ranks and will only be found by a handful of bored browsers.
This can be done by creating a PR strategy that involves reaching out and connecting with other bloggers, companies, communities or agencies to build backlink authority to your blog. Backlinks from authoritative sites signal to Google that your content is trustworthy, reliable and ethical.
Thus your content will rank better, which leads to more readers.
Acquiring backlinks is no easy task. This is why you need a PR strategy where you write email pitches for other content creators asking them to link back to your site. But this is an outdated method and it leaves you at the mercy of other content creators.
Rather try guest writing or sharing valuable information with your contacts. To start, simply go and Google search sites in your niche that accept guest articles to get you started.
Hire a PR or outreach specialist on Fiverr if you need help or want to outsource this work!
2, Content Writing
When it comes to writing articles, consistency and quality will make or break your blog!
Most professional content creators recommend dedicating themselves full-time to blogging.
Now this might be difficult for those who have a family, studies, or a full-time job. If writing is taking too much of your time, you can once again hire a content writing specialist on Fiverr!
People who consider themselves amateur bloggers can resort to writing a 1500 to 2000-word article a week. the key takeaway is to write valuable content. Answer some of the most sought after questions people need.
Remember blogging is not only about content creation.
It's about content management.
Content management fortified with a solid understanding of SEO.
3, Knowledge of SEO
Even amateur bloggers who want get a few readers, or see a few pennies coming in their bank account must have a basic understanding of SEO.
The basics of SEO start with keyword research that helps Google understand and rank your content.
Find keywords that help your text be discovered online, in search engines, by people that are genuinely interested in your topic. This is why I keep highlighting the importance of valuable content.
Content that answers search queries.
Having the right keywords with backlinks can help you rank on the first page of Google and get more page visitors than your competitor.
The best way to research keywords is through SEO tools like Semrush which offers a limited freemium version, offering 10 keyword searches per day.
4, Social Media in a Different Way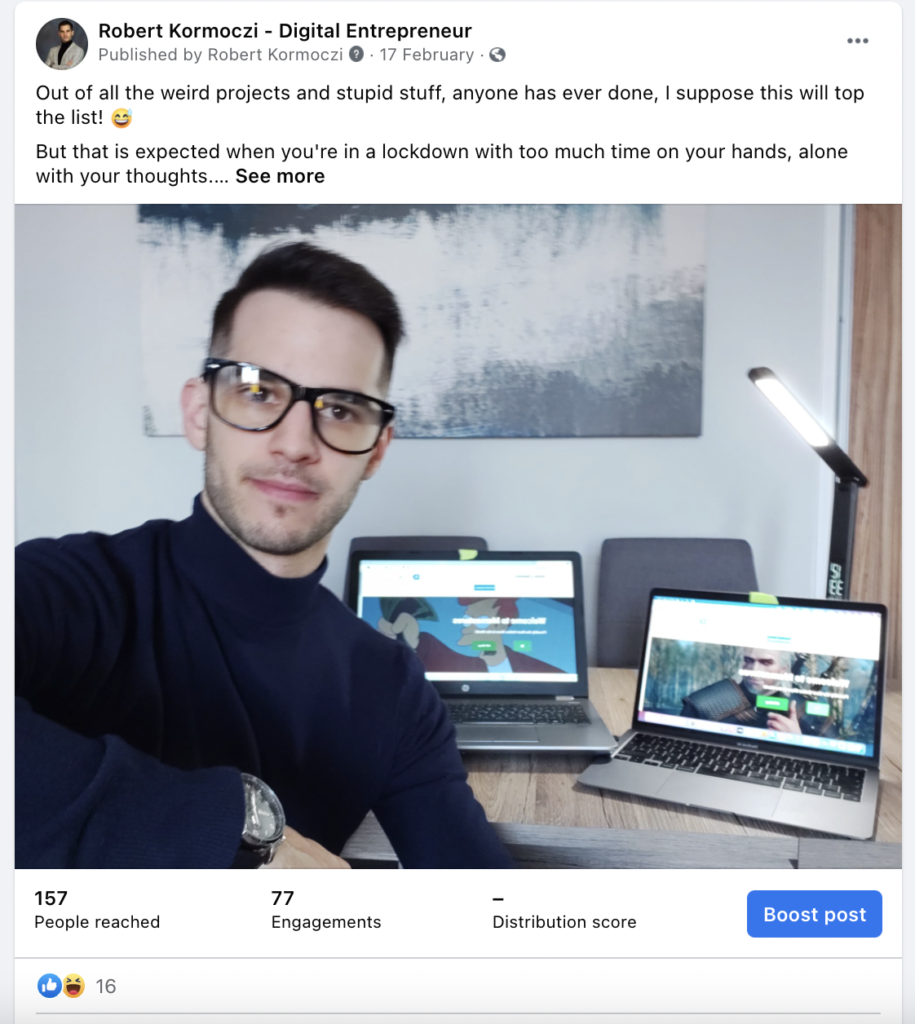 This is a "No shit Sherlock" point. 
And I'm not going to repeat that social media can generate free traffic. 
But there are a few social media options that you can use to your advantage that many people ignore.
Discord

Quora

Facebook Communities

Reddit
If you don't have time or patience to use social media, you can set up a sequence in a social media toolkit like Buffer to measure your performance and upload all your content automatically.
5, Visual Design
Feature images, graphs, infographics, and charts?
Do you have to have them?
You know the saying "love at first sight." Well it's no different with unique websites. Investing time and energy in your blog's appearance, making it easy to read and understand will keep a reader's eyes fixated on your content.
I use simple tools like Canva to create my feature images, social media posts and other blog posts. It aint perfect, but it gets the job done without having to develop photoshop skills or spend hundreds of dollars of a professional visual designer.
As an new blogger who wants tog et things done quickly, you can also go to sites like Unsplash or places like Shutterstock, where both advanced and professional photographers share their work for free.
In exchange you can reference the artist for their hard work.
Five Common Blogging Mistakes
Now let's have a look at some of the things even an amateur blogger must avoid!
1, Budgeting
Even for amateur bloggers, you must invest a small amount into your website.
WordPress itself is free, but Webhosting is not. This is why I and many other bloggers recommended Bluehost as it is the cheapest and most seamless solution to starting a website.
Apart from hosting, you cna pretty much get your website off the ground for free.
Themes: Use the free version of Elementor and Astra to create simpel yet beaufitul pages
Accessories: when you want accessories focus on freemium version plugins like Yoast SEO, Security, Caching, contact form and data insights
2, Mass Marketing
Everyone has a million great ideas. 
But if you are a blogger, amateur or not, you need to keep your focus on your strengths and your niche.
The key is niche marketing instead of mass marketing! Make your niche as narrow as possible.
This is the only reason I wrote so many articles about OnlyFans is to cater to search queries and give my blog a lift-off. While the marketing model of OnlyFans is interesting and its money-making plans, I really don't approve of its practice.
The main takeaway is to avoid writing abotu everything, especially for beginners. Start in a narrow niche and be good at it so you can grow your blog.
Amateur bloggers usually start out writing solo. You need to prioritize your time amongst a million good ideas.
Why?
Because people can remember and associate you with who you are and what you stand for. If a blog doesn't describe a narrow and coherent niche, it will be difficult to make browsers come back.
3, Not Bring something new to the table
This topic on blogging has been covered a million times across the web, I'm sure. But just like this article you're reading, it has something new to offer, some unique experience that no other blogger has covered. You don't have to be a full-time expert in a specific topic or blogging itself.
You just need to bring value to your readers that lets you stand out. Do research from various sources and deliver value to your readers!
4, Lack of Content Optimization
User experience is crucial for both your browsers and in the eyes of search engines.
I've talked about SEO and content optimization.
But I couldn't highlight its importance enough.
A fast website that is not hurdled down by excessive DOM size or large-scale images, gifs, and videos. In fact, avoid gifs and only upload content on Youtube that you can share on your blog without encumbering it with a ton of data.
Mobile page optimization is also significant for both ranking and user experience since 50% of browsers will use a phone or a tablet to visit your page.
5, Paid Content
Wanting to get money upfront for an online course, a product or a service is just outright ridiculous!
Don't annoy your readers with paid ebook offers.
In fact, don't even activate an Adsense account to get ads littering your website. It will annoy readers without adblock or their phones, while the payoff is too small. (For 1000 monthly readers you'd get $1 – $12 depending on the value of your keywords.)
If you do want to make money, you can offer your services or use affiliate links. I personally started giving WordPress web design, lead gen, and SEO services. But my content is still not monetizing and I like to keep it that way until the right time arrives.
Final Remarks
Amateur blogging is something that is meant to be fun. But even in today's market that is saturated with content and millions of other bloggers, its really hard to get a few dozen readers.
If you want to reach an audience and even monetize your blog, you need to think of it as a business and deliver value to your readers through informative and noteworthy content. Focus on what people want to know, answer search queries and share valuable insights on your niche or interests.
With patience and a planned-out content strategy, you can set your amateur blogging days behind you as your website will grow.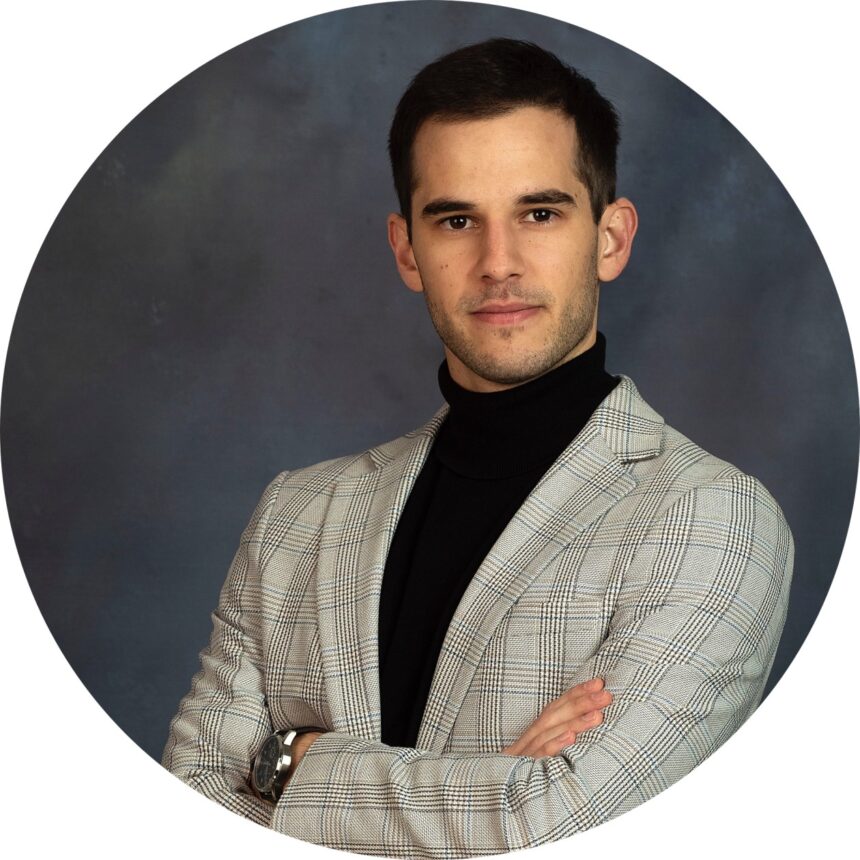 Robert is a part-time blogger and internet entrepreneur. Join Robert and thousands of other monthly readers to learn how to build and scale up the next-gen of online entrepreneurship. While running this blog, Robert is the founder of his media company, Times International, and a PR Team Lead at Lensa.