Can an artist make a living by uploading music on Spotify? Technically there is a chance… but only a few can achieve this
Spotify is the largest streaming platform used by 170 million people, with a direct monetization program similar to Adsense used by bloggers and YouTubers.
Millions of streamers flock to Spotify to enjoy their favorite songs and podcasts that are advertising-supported and subscription-based. In the United States alone, people listened to an average of 32 hours of music per week in 2017, showing that the market is big enough for artists, musicians, bands and podcasters of every genre.
Just like Youtubers and content creators on Google, Spotify artists can earn a certain amount through advertising similar to Adsense.
How much can you actually earn with Spotify?

A news article by Times International has revealed that Spotify artists can earn somewhere between $0.006 and $0.0084 per stream. However, according to some data from Information is Beautiful, it puts that number at a low rate of $0.00437 per stream.
So doing the math, +1000 streams would translate to roughly between $4.37. This was one of the highest amounts paid by companies.
There have been some new updates as of 2019 that this number is going even lower between $0.003 to $0.005.
Of course, this is nowhere near as bad as what YouTube gives at $0.00069 per view.
(All these numbers are open to criticism since content type, niche and content are all major factors in influence the final earnings, CTR, and how much advertisers are willing to bid.)

Getting Paid
Spotify's royalty payouts have had a lot of bad press from some major artists like Taylor Swift who pulled out some of her songs. However, streaming services can be lucrative (and seem fairer) when the artist owns the publishing and songwriting rights.
Be aware that Spotify pays out 70% of its revenues to rights holders and keeps 30% for itself.
If you self-release your music through a platform like CD Baby, you can retain a larger share of your earnings. Sometimes releasing with a label can be the best option due to their market reach and leverage with streaming sites. You'll need to decide what is best for you.
This is in case Spotify's payout is insufficient if you have a smaller platform with only a few hundred or thousand streamers per month. Normally, Spotify alone does not generate enough revenue for artists and they turn to alternative measures to make more money.
I would suggest artists, podcasters, and composers use software platforms like Buzzsprout which allows you to upload, host, and promote your content. They also offer a $20 Amazon Gift Card if you decide to sign up to their paid plans, which you can receive after the second paid invoice.
Lastly, one of the best ways to promote yourself, your brand, band, or podcast is by building your own website with your chosen domain name. This way, your audience and internet browsers can find you and get to know more about you through your website.
That is why I'd recommend using Bluehost, to start a website in about 15 minutes.

There are plenty of other platforms like Wix or Godaddy to build a platform for your content. But at the end of the day, it all comes down to marketing yourself, which is why it's so important to have your own website.
At the end of the day, whatever you do, do it with a passion!
How to upload things on Spotify's Playlist and generate revenue?
If you're confident that your songs or podcast deserves to be heard, then you can start pitching your music to get featured on a Spotify playlist. The subscription is actually pretty simple:
Firstly, get a verified profile on Spotify. Find out more on Spotifyartist.

Come up with a new, catchy melody that will stick in people's heads and start uploading them or an attention-grabbing topic for a podcast. (I know, easier said than done)

In order to grow your channel, send your tracks to other popular music blogs too. Not only is it more exposure if they select your music but you might also reach more curators.

Create a personal website to brand yourself.

Through your website, you can send emails to reach people, grow your fan mailing list, build your brand, or the name of your name as a musician so that people can find you in search engines like Google. This will probably turn out to be more fruitful than focusing on social media.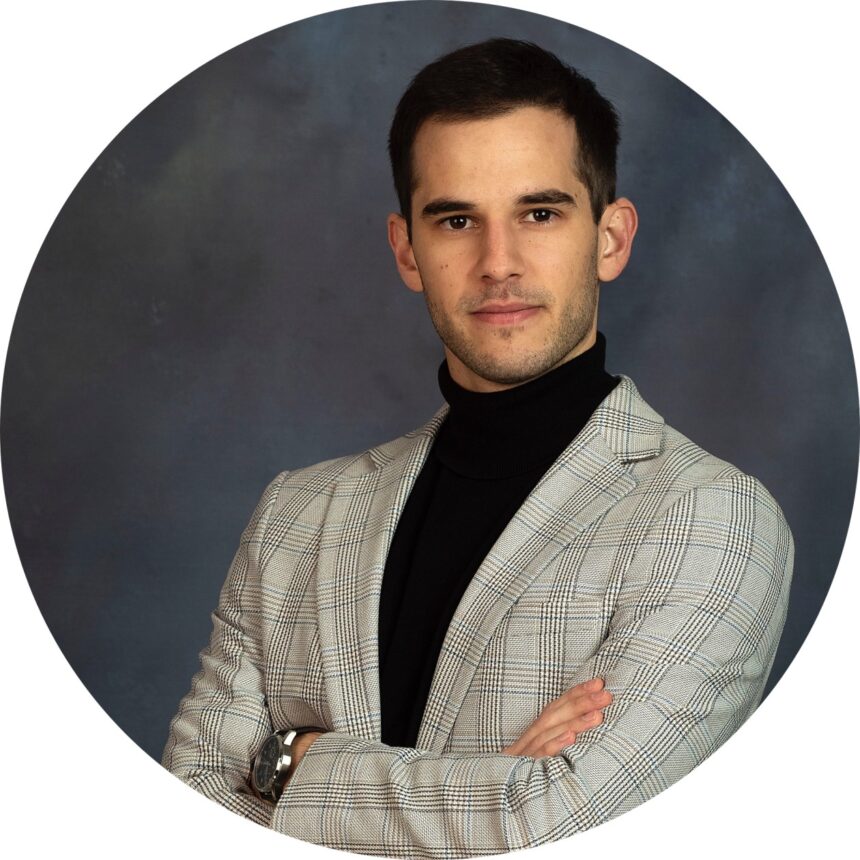 Robert is a part-time blogger and internet entrepreneur. Join Robert and thousands of other monthly readers to learn how to build and scale up the next-gen of online entrepreneurship. While running this blog, Robert is the founder of his media company, Times International, and a PR Team Lead at Lensa.