It's indisputable that social media has outgrown itself to be the biggest influential factor of our time.
So much so, that in the past decades, it went from personal use to being the number one platform for marketing, and for businesses of all sizes to communicate with their audience. Starting with Facebook, YouTube, and Twitter, businesses have migrated to platforms like Instagram and TikTok.
These latter social media platforms offer a different channel of communication, via photos and videos, with very little to no text at all.
The Rise of TikTok Amongst Small Businesses
Since the Coronavirus pandemic hit, most citizens of the world have become homebound due to lockdowns. And slowly but surely, people in their twenties, and even company owners have discovered the world of TikTok, which was previously the playground of teenagers but slowly taking over tech giants like Youtube.
With predecessors like Vine and Musical.ly, it's understandable that TikTok has caught the attention of everyone. Since the past few years, TikTok has grown to become an asset that most companies are using to reach out to new audiences and to offer bigger insight into their operations.
And here's how they utilize the platform to reach the absolute best results.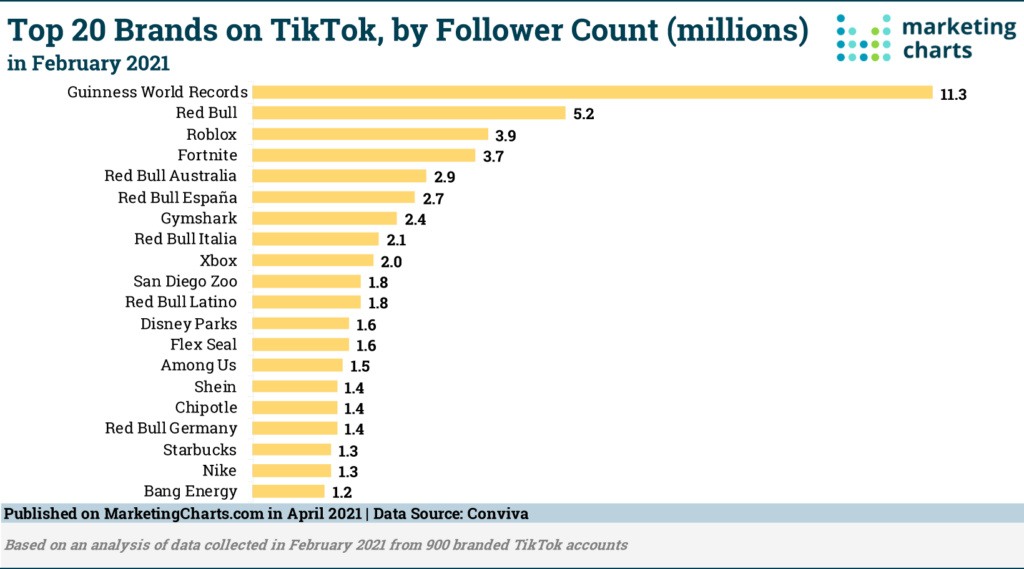 Brands like Chipotle, NBA, NBC, The Washington Post, and many others use TikTok as their main channel to communicate with younger audiences. With the use of one-minute videos demonstrating their newest features, memes, trending music, and collaborations, they manage to double their audience.
Small businesses also utilize TikTok. Your brand doesn't have to be well-known to use TikTok effectively as a marketing tool. Young adults who sell handmade items often make videos of their packaging or creating process, or go live to demonstrate their work.
The key to learning how to use the platform is using this one minute the best way possible. The attention span of people is growing shorter by the minute, meaning if you can't catch everyone's attention in the first three seconds, they will scroll away.
Experimenting with the tools you can use, and perfecting your style is the best way to grab attention.
This is one of the best ideas to make work fun while amping up your marketing strategy and your social media presence!
How TikTok is being used by Businesses?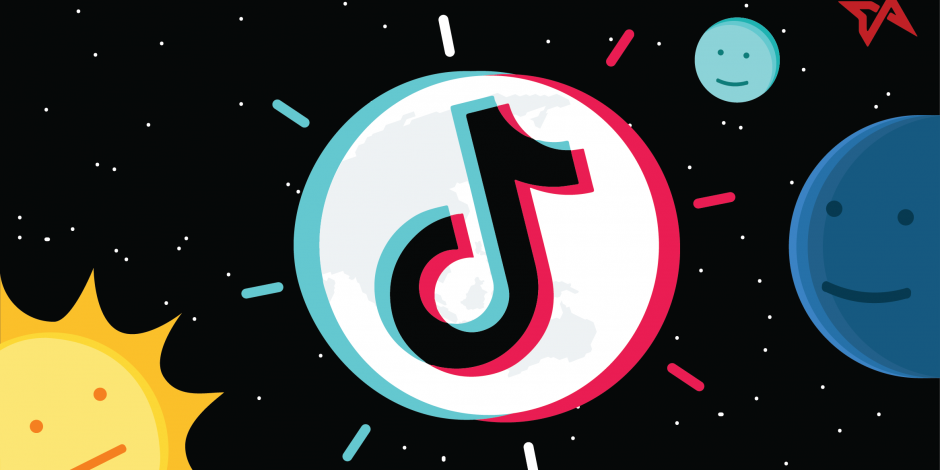 TikTok isn't the best place for staging and directing far-fetched videos and fake smiles. Viewers react best to transparency and prioritize it over great quality even.
This platform is the place of humor, fun, and authenticity. Teens who make beaded jewelry and package it themselves get more long-lasting consumers out of their videos than those who heavily edit and stage their videos. Because most social media users don't have access to the best sound, lighting, and camera equipment, or are on a budget, they have to rely on their wits and humor.
And it worked amazingly!
This same philosophy should be adopted by anyone trying to use TikTok as a marketing platform. Communicate directly to your target audience, and show the true personality of your brand and yourself. This way viewers will feel more connected to you, and relate to your message on a deeper level. This translates to more loyal, trusting consumers, worldwide. With this, brands can double their audience, and gather more trusting customers!
The Appeal of TikTok to Young Consumers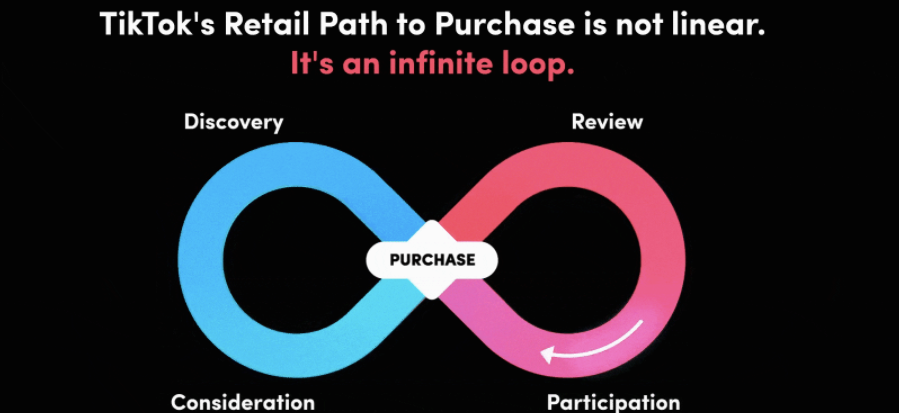 TikTok's main appeal is challenging its users. Some find them cringy, while others enjoy them, but no matter your personal opinion, these hashtag challenges do the trick.
The other thing to consider when using the platform is that TikTok is best for targeting younger audiences, from early teens to early or mid-twenties. This means that the humor, the style, and the message needs to be made for younger people. So in order to become appealing to the TikTok audience, you'll need to know hashtags, trends, dances, songs, and so on. The best way to get to know these is by using the app regularly.
This way you'll be in the loop, understand the inside jokes, and see the way trends evolve. Brands that work with animals have the biggest advantage, as nothing gets more views than children and animals. So if that applies to you, start utilizing what you have!
Branding with TikTok

A lot of brands use TikTok in a non-traditional way to make the most of the platform. Most brands lean heavily on hashtags and trend-setting for maximum audience involvement. For example, Nike doesn't post public video content on TikTok, in fact, their profile is private.
Instead, they rely on User Generated Content (UGC) and include exclusive hashtags. So to check out Nike's best content on TikTok, you'll need to search the hashtag "Nike", and watch the marketing magic unfold in front of your eyes. Millions of users post content including some kind of Nike product, and these are stored under their hashtag.
This mode of UGC offers free advertising for any major brand!
The only thing they had to do was create a private account (that they don't even need to maintain), and let people know that the hashtag is open for business.
Other brands rely on their active presence on the platform. This not only means posting video content and hashtags. They use the duet feature, reacting or responding to fans, actively commenting on videos that are linked to their brand, and so on.
This constant activity is another great way to become relatable for your audience and to always stay on their radar. After a while, people will be searching for your comment under posts, knowing that they can count on your feedback. While this isn't an example of a brand, Dan Povenmire, the creator of Phineas and Ferb, has a TikTok account, where he duets fan drawings, questions, event videos, and more.
Sometimes he even creates free drawings for his fans upon request! When using TikTok, you'll see a lot of this constant activity, and you'll grow to love it as much as your fans will love to see it from you. The reliability, the charm, the honesty, and the authenticity are what people are craving for, and what you must aim for.
TikTok Ad Placements for Monetization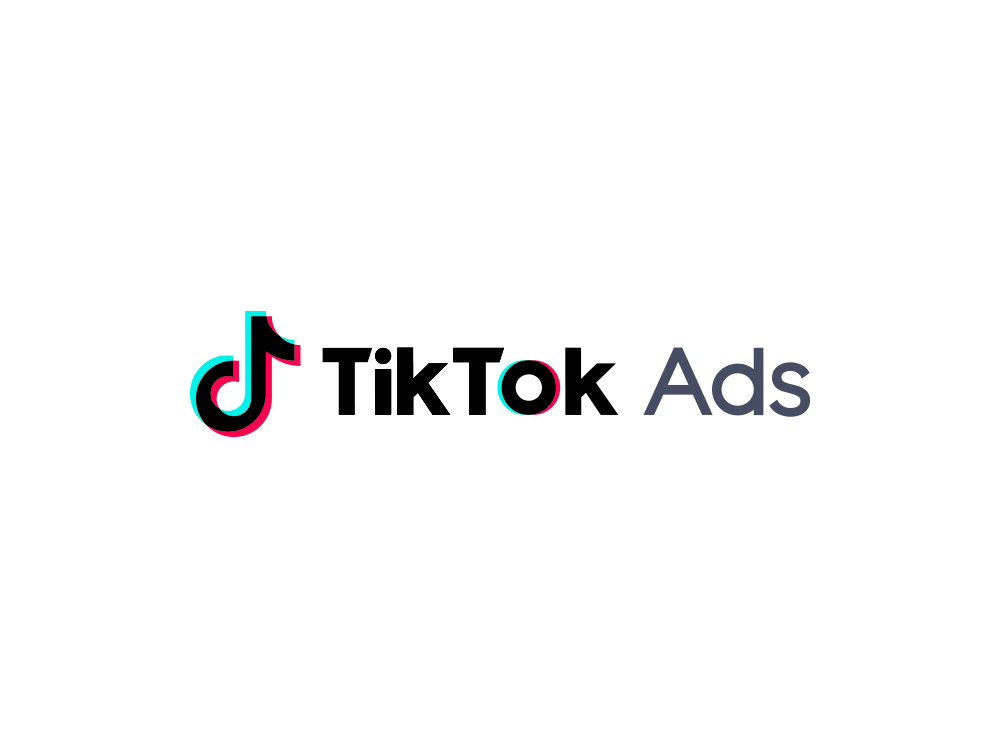 Ad placement on TikTok is evolving by the minute. It started with no ads at all, then as more people started using the app, more cheap ads started popping up. None of them were mandatory to watch, people could skip them instantly. And as the app grew, the need for ads grew bigger.
Today, TikTok ads wear a disguise, as a lot of the ads star out favorite TikTokers, or reenact a well-known trend, making it very hard to differentiate the actual content from the advertisements. By now, there are four kinds of ads you'll see on TikTok that lure influencers and small businesses to monetize the platform.
Brand takeovers: These are the ads that appear before even seeing any other content on your feed. They are usually linked to a landing page and are exclusive to different categories. People will usually only see one of these per day.
Native ads: These are the video ads that play between content videos. Users can freely skip these, or scroll past these ads. They can be cheap ads of new games, and similar content, or they can be "smart ads" that incorporate the "TikTok feel".
For example, a brand for blue light glasses has created a series of ads that incorporate the newest trends, voiceovers, and songs into their ads, making them fit into the platform very well. Usually, people only realize that these are ads when they see or hear the punchline.
How Startups use Hashtag Challenges
Sponsored hashtag challenges: As stated earlier, hashtag challenges are one of the main pillars of TikTok. When a challenge pops up, it only takes hours for it to blow up, and after a day, everyone will have joined it already.
Brands and businesses can actually use this phenomenon, by paying to sponsor a hashtag challenge, therefore obtaining a custom banner on the For You page. When users tap the link, they'll be taken to videos that you created explaining and demonstrating the challenge, all while promoting your brand as well.
Apart from the well-known ad placements, you can also utilize influencer marketing, just like you would on Facebook, Instagram, or YouTube. Influencers are everywhere and have outgrown themselves on TikTok as well.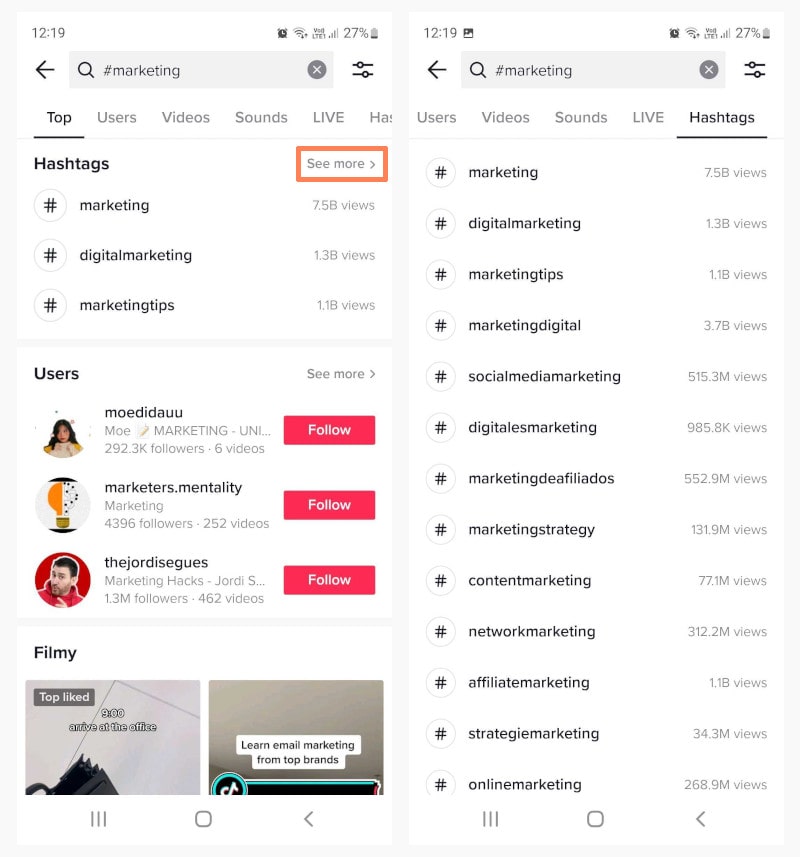 In fact, most of – if not all of – the well-known influencers of other platforms have migrated to TikTok already. Collaborating with them is similar to other platforms. The more clout they have, the more expensive the collaboration will be. However, profit and follower returns can be huge. As a brand, it is your job to approach TikTok influencers and offer a collaboration under agreed terms.
It's important to be strategic when choosing a partner to work with. Choose someone within your niche, and try to calculate how big of an influencer your budget can afford. Usually, especially when you're unsure, influencers already have a price they can offer you, but it's best to have an offer on your end that you can start the conversation with.
It's also important to choose an influencer whose ethics, goals, principles, and personality align with your brand's values. Depending on the payment, influencers can be asked to talk about your product, post video descriptions, use your product, or link to your brand (or hashtag) in the description of their videos.
TikTok Influencer Marketing for Small Business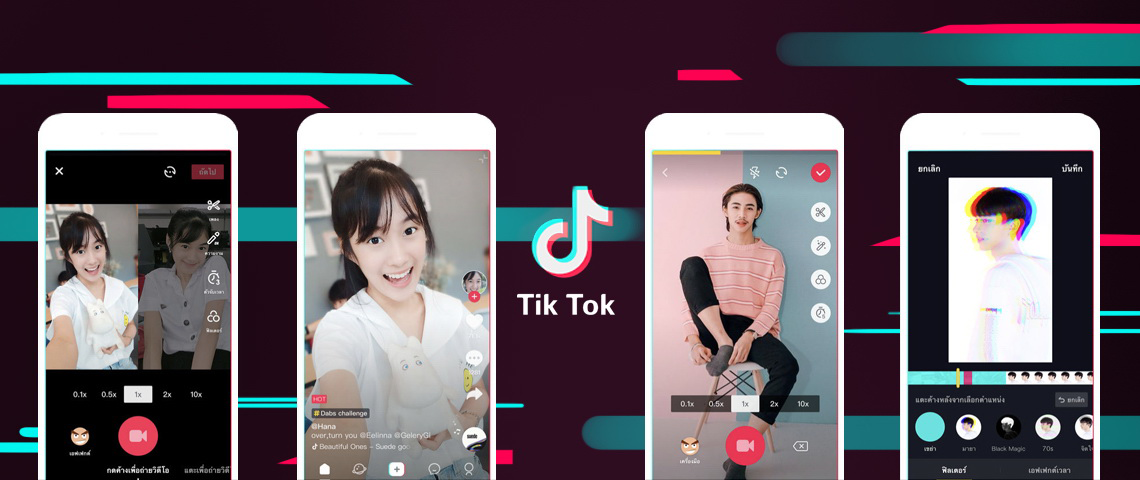 Influencer marketing has become very successful in the past few years. And now that TikTok has joined the social media market, this trend just keeps growing bigger and better. The most important thing when working with influencers of any kind on any platform is the reliability of the contract, and the quality of influencer you've chosen to work with.
In 2018, the creators of a Chinese app called Douyin purchased Vine and Musical.ly and combined the two to create what we now know as TikTok.
What this means is that Vine's looped, short, snappy videos, and Musical.ly's same approach completed with lip-synching and special effects have created the best of both worlds, and combine the two demographics as well. Now, the 20 to 30-year-old audience of Vine, and the 11 to 16-year-old audience of Musical.ly roam on the same social media platform.
TikTok doesn't seem to be going anywhere, and the amount of users is growing by the minute. First, people in their twenties joined just for fun, but over time, the platform has outgrown itself, and the people who joined as a joke a year ago are now avid users.
This translates to TikTok becoming the driving force behind today's most sought-after marketing strategies. The best thing you, as a brand, can do, is to get familiar with the app, and start having some fun with new creative marketing opportunities!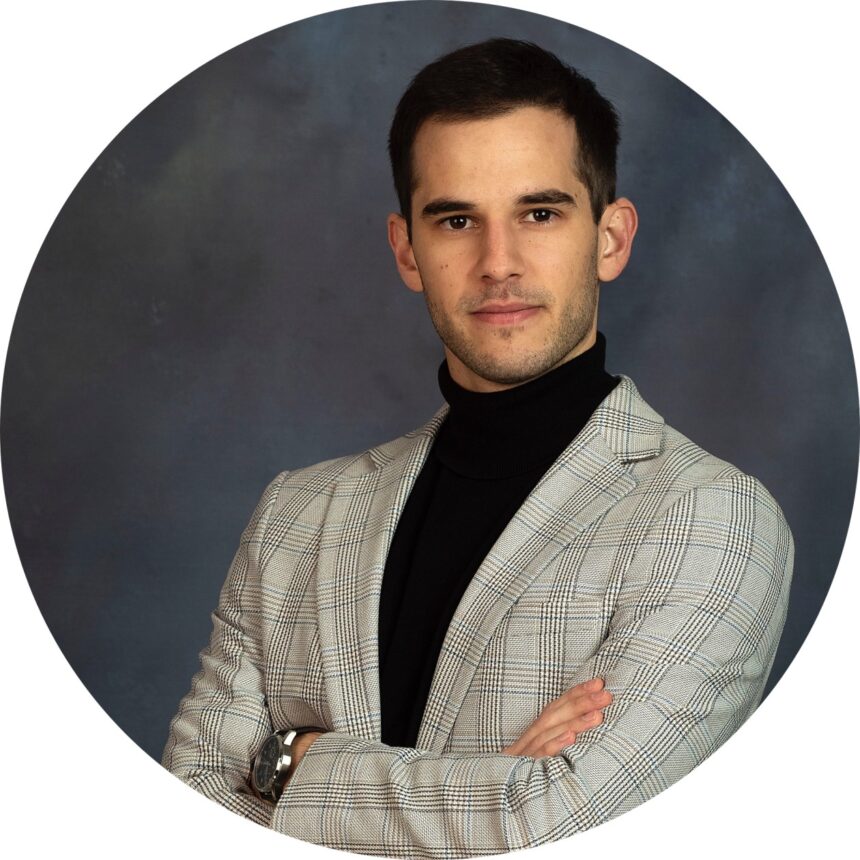 Robert is a part-time blogger and internet entrepreneur. Join Robert and thousands of other monthly readers to learn how to build and scale up the next-gen of online entrepreneurship. While running this blog, Robert is the founder of his media company, Times International, and a PR Team Lead at Lensa.