You love making content for YouTube.
You're not bad at it.
And you've managed to attract eyes to your channel.
You've even built quite a sizeable community of subscribers and regular viewers who engage with your content. Your path on how to be your own boss and succeed in 2022 is off to a good start.
Once you've developed a sizeable audience or community for your YouTube channel, many different revenue streams become available to you. Some are better than others. Some are better adapted to suit your brand and help you to meet your goals. 
You've worked hard. And now you're in a position to be able to start seeing some rewards for your hard work. You'll need to make some important decisions on how to best capitalize on this opportunity. As seen below, Youtube has enormous market potential.

Some factors you need to keep in mind are:
How will the monetization strategy you choose affect the quality of the content you provide?

How much control over your channel and its community are you willing to give up?

Will you be able to expand your chosen monetization strategy into other avenues beyond YouTube?
Literally, hundreds of thousands of YouTube content creators have been able to make money from their YouTube channels:
YouTube ad revenue

Sponsors and in-content paid promos

Donations generated from live-stream chat

Solicited donations

Affiliate marketing

Selling products, services, or courses auxiliary to the channel

White label products
There are several different ways to make your passion project profitable.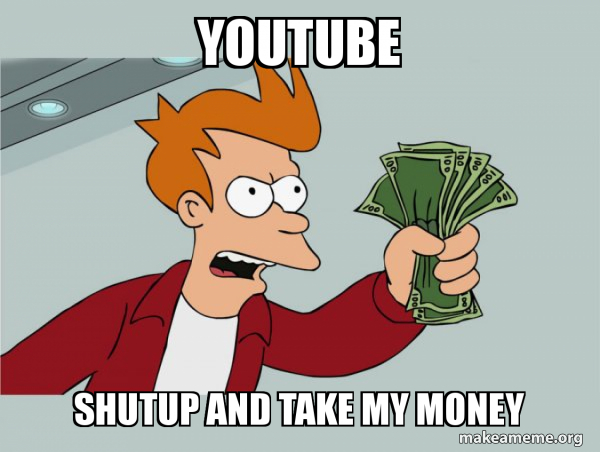 You don't need to rely on ad revenue and have your content interrupted with Adsense or have your brand associated with another brand that you have no control over. 
Selling white-label products (with your brand, logo and colors on the product and/or packaging) allows you to maintain control over your brand. 
Selling white label products is not completely YouTube-dependent; selling white-label products allows you to expand beyond that medium and grow your brand with Youtube into something larger, something you may not even be able to imagine just yet.
In this article, I will make the case for white-label products – both as a passive income revenue stream and as a marketing tool that will help you engage with your audience, expand brand awareness and promote your channel.
What Are White Label Products?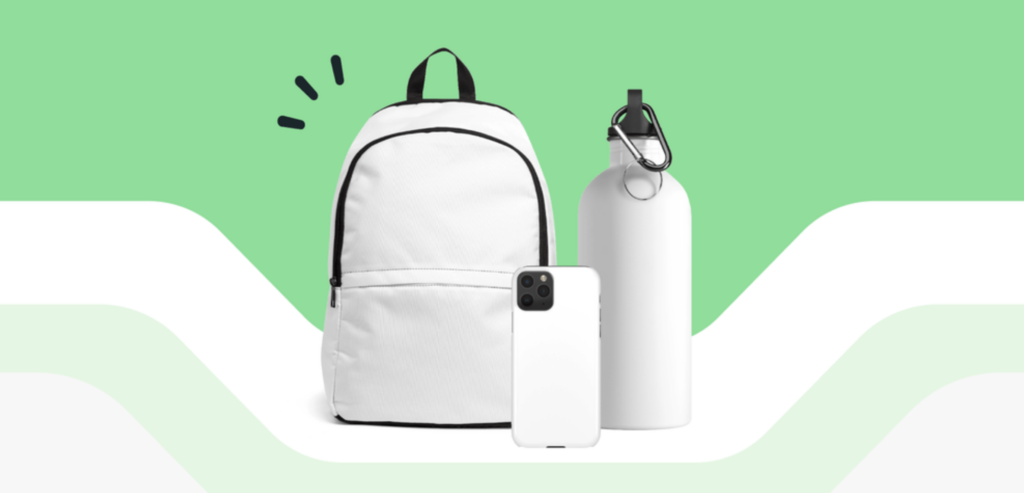 A white label product can be any kind of product – from foods and drinks to clothing, home or car accessories, etc. These products are designed and manufactured by a third party. They contain no branding or brand-identifying features. This allows another business or brand to put their own branding on the product and packaging and sell them as its own.
You can find white label products nearly anywhere. Supermarkets and other large retail outlets – department stores, clothing shops, etc. – often sell white-label products. They are products similar to other brands they sell, but they have their own branding on the label and packaging.
White labeling in the dropshipping community is also quite popular. Some of the more popular kinds of products sold through white labeling include:
Water bottles

Coffee and coffee mugs

Phone cases

Hats, T-shirts, and sweatshirts

Exercise equipment (i.e. yoga mats)
What Is the Difference Between White Label Products and Advertising Specialties?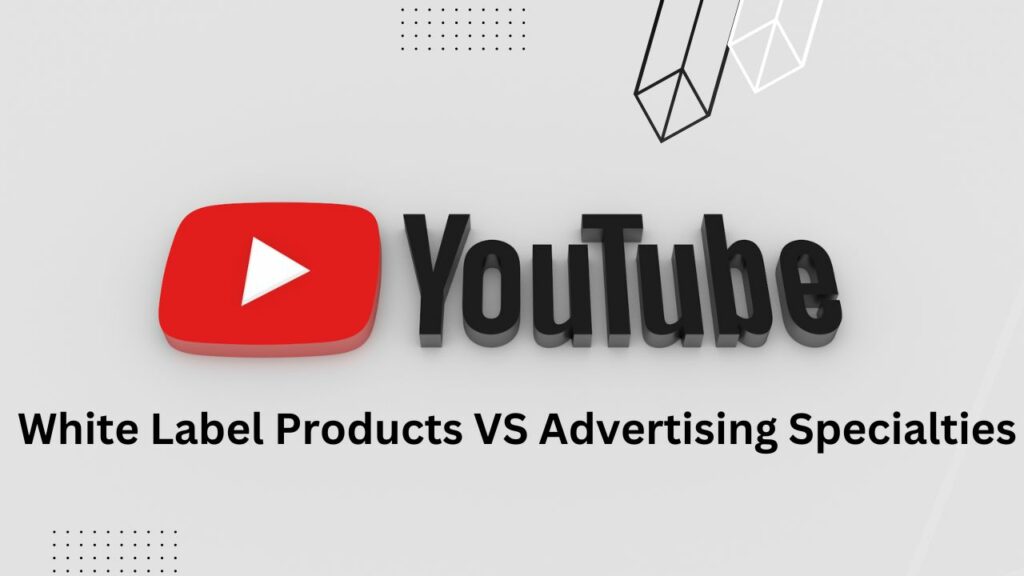 Have you ever been to or seen an event sponsored by a popular brand of beer? A sporting event, for example? If you attend the event, you are likely to be given a 'gift', a trinket such as a whistle, another noise-making device, or perhaps a hand fan. 
These items will bear the beer brand's colors and logo. They are given away freely with the expectation that the item will help increase brand awareness and associate the brand with a positive experience the potential customer has had.
These items are not manufactured by the beer company. They are manufactured by a third party or a 'white label manufacturer'. This manufacturer will make the items with the company's colors and logo and leave it up to the company to distribute them as they see fit.
In this respect, advertising specialties are similar to white label products. The noticeable difference, however, is that advertising specialties are not sold, they are given away.
White label products also serve a role in advertising, promoting brand awareness, and creating positive associations of the brand with customers. However, they are typically of a higher quality than advertising specialties and are meant to be used more frequently – advertising specialties are most often associated with a promotional event and not day-to-day usage.
Why Are White Label Products Successful?
There are many advantages to selling white label products.
They require little to no R & D, design costs, and other such expenses associated with 'traditionally branded' products.

They can be 'designed' and manufactured quickly, allowing brands to capitalize on a trend and then quickly get off it once the trend has gone cold.

In addition to generating revenue, white label products also serve to promote brand awareness.

They allow customers to identify with a brand or a community and show their loyalty (literally) to the brand.
For a content creator on YouTube, selling white label products has several advantages compared to other forms of generating revenue.
You maintain control over how and when you choose to market your products.

You are under no obligation to interrupt your content with advertisements.  

The products do not need to be marketed for their value. They can be marketed as a more favorable way for the viewer or member of your community to support your channel. 

As opposed to a simple donation, the viewer gets a physical product in return for their support. And the product can then be a testament to their inclusion in and support for the community.
What Products Work Best as White Label Products for Youtube?
In terms of selling white-label products associated with a YouTube channel, I think it is best to market the product as a way for the viewer to show their engagement in the community, to show their support for the channel. 
It's not so much about the product itself, but rather about the viewer interacting with and identifying with the brand/channel. 
In this way, the product does not need to provide additional value in and of itself. It is the branding that provides added value for the customer.
The products which work best will depend, in part, on the type of content you provide for your channel. If you provide content that is aimed towards tech enthusiasts, naturally the products you sell should have a tie-in with technology. And so forth.
Beyond selling products that would appeal to the community you are cultivating, there are a few other factors that are worth bearing in mind:
The product should allow the customer to display their support for your channel, the brand you represent, and the community around it. This is why sweatshirts, hats, and tote bags are a good option.

The product can be one the customer is likely to buy regardless of your channel. This presents the customer with the following benefit: They are not spending additional money. They are spending money that would have been spent regardless of the purchase. But your branded option allows them to use their money to reinforce their identity and show their support for the community you are building.

Perishable goods allow community members to financially support the community much in the way that a monthly subscription or Patreon pledges would. This is why coffee, tea, spices, beauty and hygiene products are good options.
It might be a good idea to have an idea of the kind of product you want to sell before you set out to look for a manufacturer. However, ultimately, the final decision you make will depend on the manufacturer you find and the deal you are able to negotiate with them.
It is best to have a general idea of the product you want to sell. But be prepared to be flexible and be prepared to amend your choice based on what manufacturers can propose.
What Is the Best Way to Market White Label Products?
The brand-customer relationship has undergone considerable changes in recent years. Technology has changed how consumers interact with a brand. And, in consequence, this has reshaped what consumers want from their brands. 
Familiarize yourself with the retail trends that have reshaped retail in 2021. If you try to market your products as 'great deals' or 'unique' or 'higher quality' than similar products already on the market, you will be fighting an uphill battle.
It is more than likely that the branded products you sell will not be sold at a competitive price. You do not benefit from mass or streamlined production. You do not have an extensive product line that allows certain items to compensate for the poor performance of other items.
The main selling point of your product will be that it enables community members to support the channel, to visibly express their support, and it provides the customer with a means of engaging and identifying with the community.
White-label products can be sold as an alternative to asking for donations or Patreon support. 
Just because you sell products doesn't mean that you can't also ask for donations. But selling products provides added value to a community member's donation. The product provides the community member with tangible proof of their support. And the branding allows community members to express their identity through their purchase.
By selling your product through your YouTube channel, you are adding a certain element of exclusivity to the product. Only people who watch the content you provide, only members of the community you are cultivating have the opportunity to purchase your product. This is a great selling point.
Selling Points You Should Hit
Your purchase allows the channel to survive

Your purchase provides the channel with autonomy. (This selling point is somewhat mitigated if you also use sponsored content and advertising in your content.)

Your purchase lets the world know that you are a proud member of and contributor to the community.
Selling Points You Should Avoid
The product you are purchasing is of the highest quality available on the market. (This is unlikely to be the case. And while you want to ensure that the product you sell is of sufficiently acceptable quality – quality is not the motivating factor of the purchase,

the expression of identity, loyalty, and support is the motivating factor.

)

The product you are purchasing will allow you to save money. (You will be unable to price your product and ensure timely delivery in such a way as to make it a money-saving purchase for the members of your community. And this is not the reason they will want to buy your product.)
How Can You Find Manufacturers of White Label Products?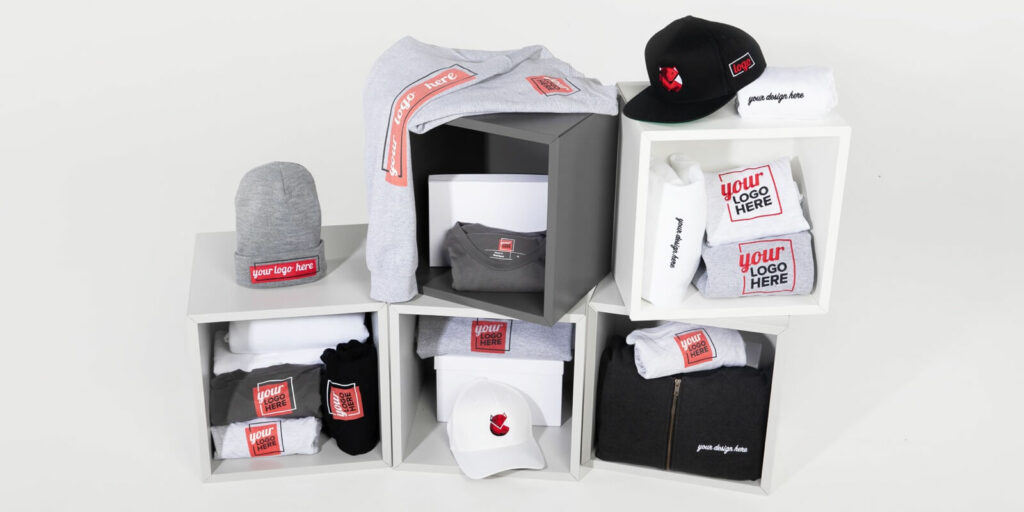 Finding a manufacturer of white label products is surprisingly easy. 
Simply googling the product category you are interested in along with 'white label' or 'private label' will yield many results.
Alibaba
One of the most popular directories for manufacturers is Alibaba. It is a marketplace for manufacturers and suppliers based in China. It is popular with dropshipping stores. And you can find a manufacturer for almost any kind of product you can imagine.
You will have to search for the product you wish to sell then contact the manufacturer and negotiate prices, labeling, pricing, packaging options. The downside of Alibaba is that since the manufacturers are located in China, shipping can be expensive and can often take a long time – 30 to 60 days in some cases.
If you are selling to consumers who live in the same country as you, it might be a good idea to buy and store a bulk supply of your product. That way you can process orders and get them shipped to the customer quickly.
Just Vision It
Located in the USA, Just Vision It specializes in clothing apparel and home décor (throw rugs and pillows, for example) as well as trade show booths and banners.
They have experience white labeling, and they can handle shipping directly to your customers.
Mooseberry
For low-volume white labeling of soaps, essential oils, and hygiene products, you won't find a better manufacturer than Mooseberry. They are located in the US (in New York) and have extensive experience handling white label orders.
How Much Money Can You Expect to Make Selling White Label Products?
While the answer to how much money will you make depends on a number of factors, the simple answer is – more than you would make if you didn't sell white label products.
The benefit of branding and selling white label products is the extremely low overhead involved. In many instances, you don't need to put any money down upfront. 
Once you have established a regular flow of orders and are selling at a good rate, then you can consider purchasing in bulk and doing the shipping yourself. But when you are starting out, it is possible to negotiate a per-order price with the manufacturer.
When calculating your expected earnings, bear in mind the following factors:
Profit Margin
Your profit margin will depend largely on the deal you negotiate with the manufacturer. Some other factors that are worth keeping in mind are:
The shipping costs – many white label manufacturers will ship directly to your customers.

Payment processing fees – learn more about your options and the fees associated with them in this article on

everything you need to know about online payment processing fees

Refunds and returns – you should expect a few dissatisfied customers. Any formula you use to forecast potential earnings – i.e. profit margin x units sold – should take into account a small number of returns and refunds at your expense.
Number of Subscribers
It stands to reason that the more subscribers to your YouTube channel you have, the greater the potential for sales. However, there are other factors that may play an even bigger role in determining how much money you can expect to make.
How engaged are your subscribers? What is the ratio of comments + likes and dislikes vs number of viewers?

What is the demographic of your viewers? Do you create content that is likely to appeal to people with expendable income or people who are consumer-oriented?
Sell Subscriptions Rather Than Relying on One-off Purchases
When you market your products as a way for the community to show their support for your channel, the support you are asking for is continual support. For this reason, it makes more sense for you to sell perishable goods on a subscription basis rather than having to offer new items every month or so in order to get repeat purchases from your followers.
Some common types of perishable subscription-based products include:
Food and drink – coffee, teas, vitamin supplements, candies, etc.

Beauty care and hygiene products – soaps, body gels, shaving razors, etc.
You will guarantee repeat business by selling perishable subscription-based products. However, you are not obligated to sell only one kind of product. You can try perishable items alongside clothing apparel, for example, and track the results to see which option your community gravitates toward.
Popular Misconceptions About Passive Income on Youtube
Everyone dreams of earning passive income. Oftentimes, this dream boils down to getting paid for doing little work. This is not an accurate description of passive income.
To a large extent, passive income comes from putting in a lot of work upfront and then reaping the rewards on a continuous basis over several years.
For example, writing a book takes a lot of time with little initial reward. But once the book is published, most of your work is finished but you start receiving money from sales – and hopefully over a long stretch of time.
However, it's worth remembering that, in the case of writing a book as a means of passive income, the author spends a lot of time giving interviews, performing readings, and producing online content to promote their work.
While book sales are technically considered passive income, you can see that it still requires continuous work and attention. This is true for nearly all forms of passive income.
The products you are using to generate 'passive income' will require regular nurturing. You are not trading time for money like you would for a wage-based job, but you will still need to do the work, even after the product has started generating a profit.
The kinds of continuous work and attention passive income demands include:
Listening to feedback from your customers. Interacting with them to ensure customer loyalty.

Exploring ways to lower your overhead. As your sales increase so will the options available to you on how you can lower your overhead – buying in bulk, switching manufacturers, etc.

Marketing. Getting the word out is not a punctual activity. It never stops.
Final Remarks and Free Youtube eBook
There are several ways you can monetize your YouTube channel. And you aren't obligated to choose only one.
Selling white-label products with your branding and identifying features of your channel is a great way to make money, build brand awareness, and encourage engagement with your community.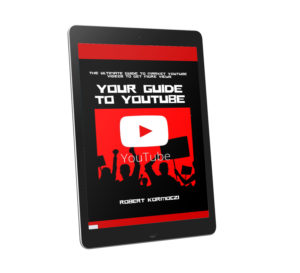 Research manufacturers to find the right product at the right price. Negotiate branding (on the product and optionally on the packaging too). Negotiate minimum order quantity as well as shipping and payment procedures.
Market your product as a way for your subscribers to show their support for your channel and as a way for your subscribers to be more involved in the community you are creating.
Be flexible. Listen to the feedback you receive and pay attention to the statistics you are generating in order to make the right tweaks and changes.
If you'd like to learn some basic SEO tips and growth hacks for Youtube, feel free to download my free eBook.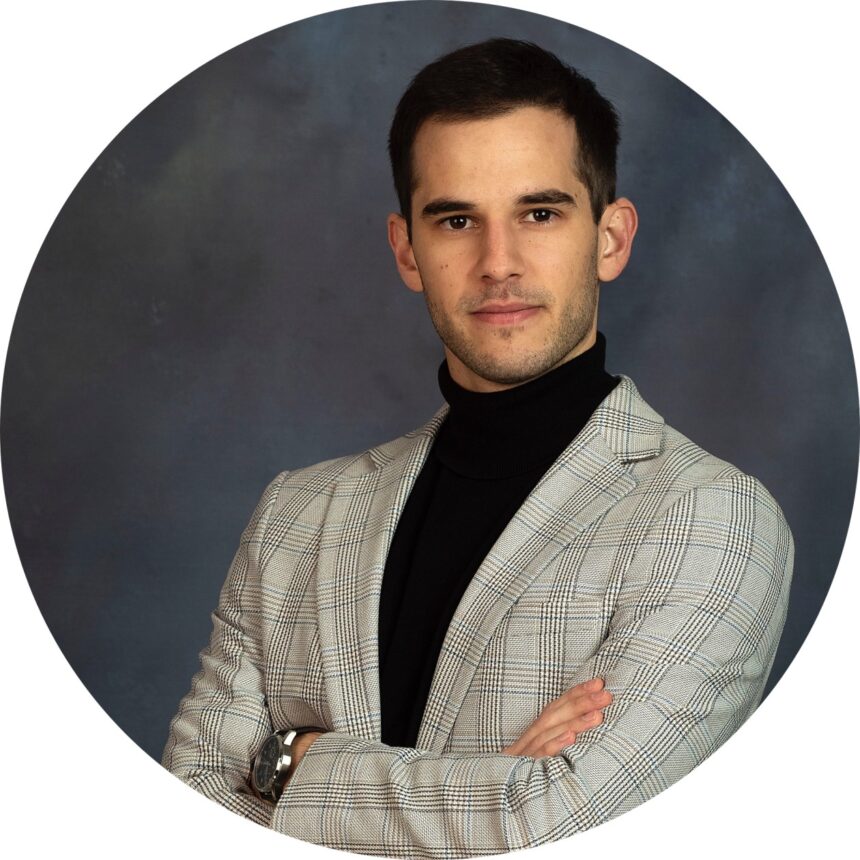 Robert is a part-time blogger and internet entrepreneur. Join Robert and thousands of other monthly readers to learn how to build and scale up the next-gen of online entrepreneurship. While running this blog, Robert is the founder of his media company, Times International, and a PR Team Lead at Lensa.