Pinterest alone is a powerful marketing tool for expanding your business and sharing new content about your brand!
But can it compensate for the absence of a blog?
Will you fall behind if you rely mostly on your Pinterest platform?
Let's delve deeper into what you can do with Pinterest and how you can turn a profit.
💰
Use Pinterest for Branding
Pinterest has been highlighted as a powerful search engine that hosts 444 million monthly users. It has been labeled as a platform that helps "connect everyone in the world through the things they find interesting."
With a market, this big and not carving out a piece for your own business would be a missed opportunity.
The purpose of Pinterest is to use it as a branding tool and generate traffic to increase your business's visibility! If you have don't have a permanent blog or don't want to bother spending money and time on one, Pinterest alone can be an excellent tool to make you money!
BUT!
Blogging itself is a business. Pinterest is a social media tool to brand your business.
Professional bloggers who want to make money build content that helps them churn in sales, clicks, referrals, and sponsorships.
If you want to make money, you need to do the same with Pinterest.
This also means that you need to rethink your strategy to generate leads and clicks the same way a blogger would through Pinterest. 
And that can be best achieved by using Pinteresting as a branding tool!
But there are many challenges to this.
What are the biggest challenges of not having a Blog?
Blogs are central to passive income!
They act as an advertising board hidden between a wealth of informative content that helps bloggers generate active or passive wealth. Here and there you will see a new course, a hidden affiliate URL, or a sponsored banner that wants to get your attention. All this is powered by search engines and keyword-optimized articles to outcompete other SEO-rich content.
Without a blog, all these income streams are somewhat restricted, forcing a Pinterest user to resort to other methods of income streams.
Pinterest's algorithm
In the absence of SEO bloggers love to utilize to their advantage, we have to face Pinterest's algorithm to jump to the forefront of a browser's screen. Needless to say, creating content on Pinterest is easier and you can pump out 10-15 pins a day (with a maximum of 50 pins per day.)
But competition is fierce.
According to Oberlo, there were 200 billion pins in 2021. In fact, it is so fierce that with each click, the screen refreshes, and new pins pop up making your pins vanish if it doesn't get attention immediately from your followers or fans.
If you are a first-time Pinterest content creator, you will have a hard time building your brand. Just like with Instagram, Facebook, or Twitter getting your featured images displayed will be hard because the algorithm favors larger and more popular content creators. 
But worry not!
Just like with everything there are a few tricks and tips to help you monetize Pinterest and get that sweet sweet branding and money your business needs.
In the next steps, we'll look through several ways how can make money on Pinterest.
How can you use Pinterest without a Blog?
I've covered earlier several weird ways to make money online. And I'm sure some of them will be applied here too.
Let's look at some of the practical ways you can start making money on Pinterest.
There are 8 main ways to make money on Pinterest alone:
Sell Physical Products

Showcase Digital Goods

Affiliate Marketing

Consultation

Sponsored Post

Virtual Assistance

Redirect Traffic to Medium

Pinterest Creators' Fund
Let's go through each and see how you can make the most out of Pinterest without even mentioning the word: "blog!"
Sell Physical Products
What makes Pinterest such a powerful social media tool is its ability to increase sales numbers more than any other social media platform.
According to Socialmediatoday, 77% of Pinterest users find new products leading to one of the highest numbers of purchase rates. In fact, 90% of weekly Pinners make buying decisions on Pinterest. 
allows you to create pins from graphics, infographics, short videos, and designs. To monetize Pinterest you need to create these pins to attract your page visitors who are interested in your products. Originally your products can be on Etsy, eBay, Credo, Amazon, or any other eCommerce platform.
In order for people to see your products, you can create pins on Pinterest, which you can link to an eCommerce store like Amazon. This way you can funnel traffic to your Amazon store.
Some examples of physical products:
Office decorations

Clothes

Interior designs

Mugs

Pillowcases

Children's Toys

Cutleries
Sell Digital Products
Just like with physical things, you can sell digital products (sometimes much faster and easier.) The challenge here is that Pinterest is more physical and customers are pickier in terms of what they click on.
Here are a few examples of online goods that are being sold on Pinterest:
Ebooks

Online courses

Printables

Graphics and digital art

Web-based applications

Music and Audio 

Cloud design app templates
How to Insert Affiliate Marketing URLs in Pinterest?
What is affiliate marketing?
If you are new to the term, affiliate marketing simply earns you a commission by promoting a product or service you believe will sell. Your primary goal with these programs is to make commissions by recommending someone else's brand without having to invest in building your own.
And while bloggers, YouTubers, and thousands of influencers all leap at the opportunity to unveil their affiliate brands, let's have a look at how we can make money through affiliate programs without spending a single dime.
What's really great is that each affiliate program offers a URL to its webpage to track affiliate clicks and purchases generated by you. Pinterest allows the placement of affiliate URLs on its platform.
With this option, you can directly point your Pinterest traffic with any new pin you make and insert in the description the affiliate offers along with the URL to redirect your visitor.
Sounds easy enough?
Yes, the barrier of entry to affiliate marketing is extremely easy.
But generating leads and making sales is a whole new story! 
How to choose the Best Affiliate programs for Pinterest?
If this is a little difficult for you, there are a few broader affiliate programs that are easier to start out with.
There is an endless possibility of building up a series of affiliate products or services that you'd like to promote. You can sell rubber ducks from Amazon Associates, or podcast hosting and data storage with Buzzsrpout.
You need to be very very specific about your affiliates and what product or service you want to promote. This is because you can't promote anything and expect sales to come flying in. An affiliate product has to match your niche and directly interconnect with the message of each and every pin that you'll create.
Consulting and Skill Building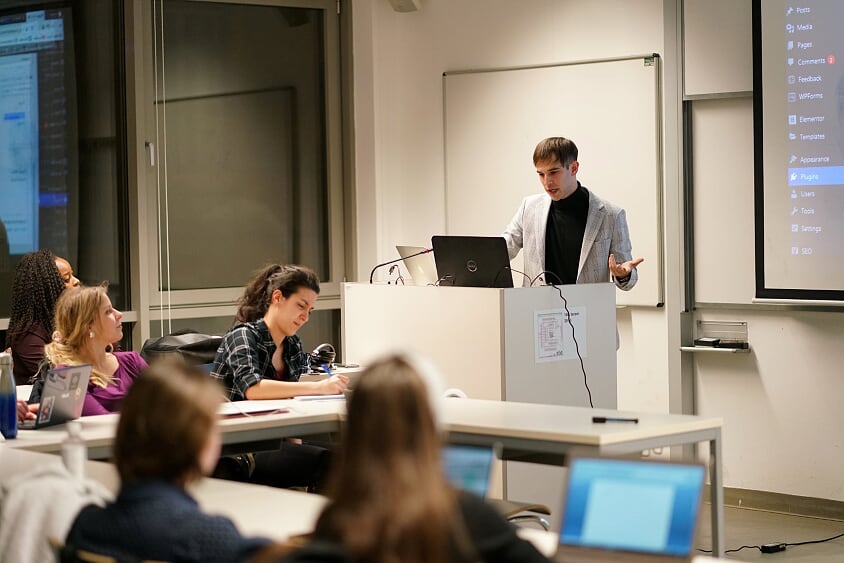 There are multiple ways to start sharing your knowledge and making money for it.
And you can use Pinterest to expose what you know!
Assuming you've got in-depth knowledge in a specific field you can create pins to appeal to your customers with short tutorials, videos, or images that explain your services. 
There are two ways to coach or teach your audience or clients to make money.
Create live events with an audience and live streaming, which you can brand through Pinterest to get the word out.

You can pre-record lectures, and online courses or prepare live discussions to attract people who are interested in learning from you.
Here are just a few examples of services that you can pin about:
Life Coaching

Digital Marketing

Graphic design

Copywriting

Home decoration

Health instruction

Fitness

Cooking
Sponsorship
Sponsorships are reserved for those Pinterest accounts that get minimum tens of thousands of monthly visits and several thousands of followers.
A Pinterest account with a large follower base (that provides a high click-through rate) is becoming evermore attractive to sponsors who want to take advantage of the audience you've already built up.
This would mean that you can enter an agreement with an influencer, an agency, or a big brand that wants to get featured on one of your pins to endorse their product or service.
Sponsors usually discover your content as you grow and will contact you directly.
Or you can start reaching out to different brands in your industry to show what you could do for them. Be aware that the larger your Pinterest account, the better are your chances.
Obviously, an average Pinterest owner will not be able to follow suit. A sizeable Pinterest account in a narrow niche with an active audience can be a literal goldmine to attract sponsored pins.
How to find brands that can sponsor your pins?
Leave your contact details on your Pinterest Profile
It's pretty straightforward
Let people know how to get in touch with you!
Warning!
If you have a sizeable audience, you might be bombed with phishing and spamming emails from day one or maybe fan letters.
But through the piles of virtual spam, you will likely receive offers from third parties who are looking for Pinterest influencers to help their clients' brands.
Start an Email Campaign
If your channel is still growing but you haven't received any positive feedback from a sponsor, you need to take matters into your own hands.
It is not easy, but you need to spread the word and the best to do that is to launch an email campaign of your brand that would be suitable for promotion. 
You'd have to create short and thoughtful pitch emails to explain your intentions and why you'd be a great fit for being a sponsor. It's sort of like trying to get investors to your business.
The downside is that you will get rejected or ghosted.
But a persistent and well-executed outreach campaign associated with a sponsor will always land a few good leads who'd be willing to pay.
Become a member of a sponsored network
Lastly, if your time is scarce, there is a third and final way to get the attention of a sponsor and help you monetize your Pinterest without having to desperately create a blog.
You can sign up for a sponsored network where you can upload your profile and get more exposure through ad placements. The exposure will lift your pins and brand higher and you'll be contacted when someone fits your Pinterest profile and vice-versa.
In these sponsored networks you can also search for brand deals and apply for them.
Become a Pinterest Virtual Assistant
Let's say you've mastered Pinterest and you're able to help others out. Then why not do it for a fee? 
This is what a Pinterest virtual assistant does. Similar to social media managers on Facebook, Instagram, or Twitter,  Pinterest Virtual Assistants help create pins, market brands, generate leads, and increase churn rates for businesses.
You can find clients by setting up an account on Fiverr or check out how others work their Pinterest magic!
How much can a Pinterest virtual assistant make?
According to Fitnancials, Virtual Assistants on Pinterest can earn anywhere from $15 and go up to $50 per hour.
In some cases in the US, you can charge a monthly fee of $500 to $1000 if your clients happen to be fast-growing startups or successful businesses like Forever 21 or Reebok.
Aside from Businesses that need Pinterest virtual assistants, your clients can include popular:
podcasters,

influencers,

eCommerce stores,

creative design studies,

and more.
Redirect Traffic to Medium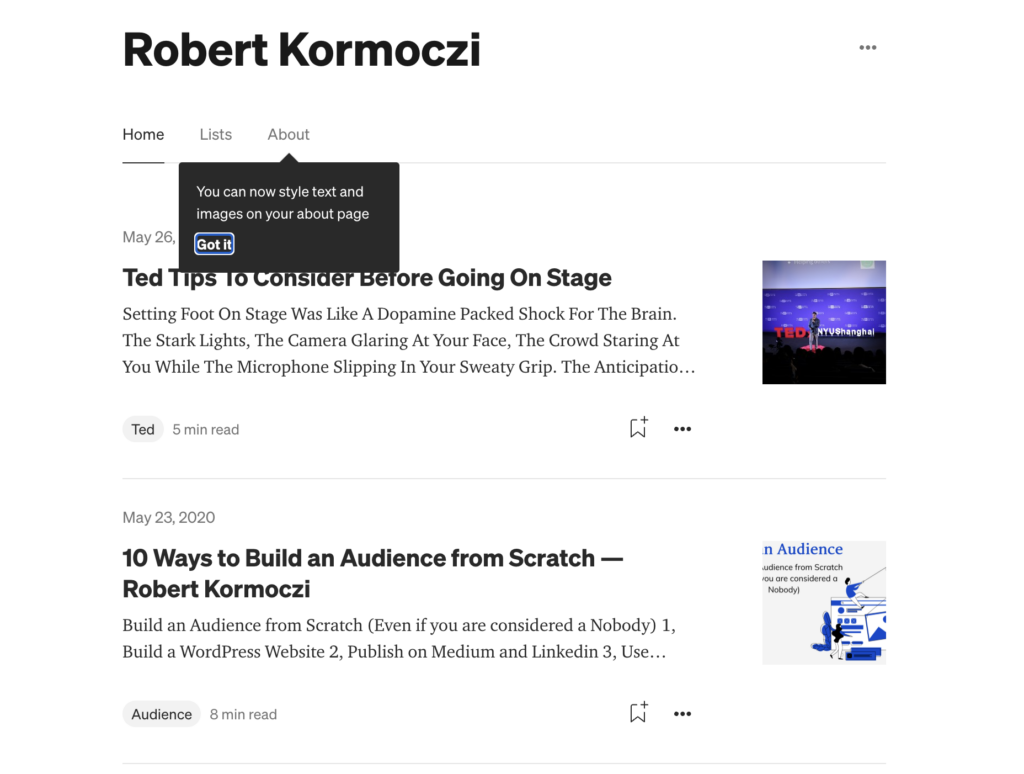 Creating a blog can be a nuisance for some. Especially with the cost of paying for web hosting, theme builders and plugins to extend your website.
But what if you don't have to bother with that?
This is where Medium can be another alternative to connect with your Pinterest marketing.
If your brand or business needs some context and writing, you can start doing that via Medium to help you explain your core message to your audience.
Pinterest Creators' Fund
Join a supportive community, the Pinterest creator Fund to keep you up-to-date and support for any new updates and monetization opportunities.
There have been stories of people earning huge sums of money by joining and discovering new ways of making money and receiving awards and sponsorships.
Final Remarks
It is without a single shred of doubt that having a blog is not important. It is crucial for any business. And while its absence will make your job of branding your business difficult at first, Pinterest alone can compensate for many things for you.
Growing engaging followership is hard on its own, despite not having a blog. At the end of the day, it is your brand and core message that can help you leverage your business and build multiple income streams thanks to Pinterest.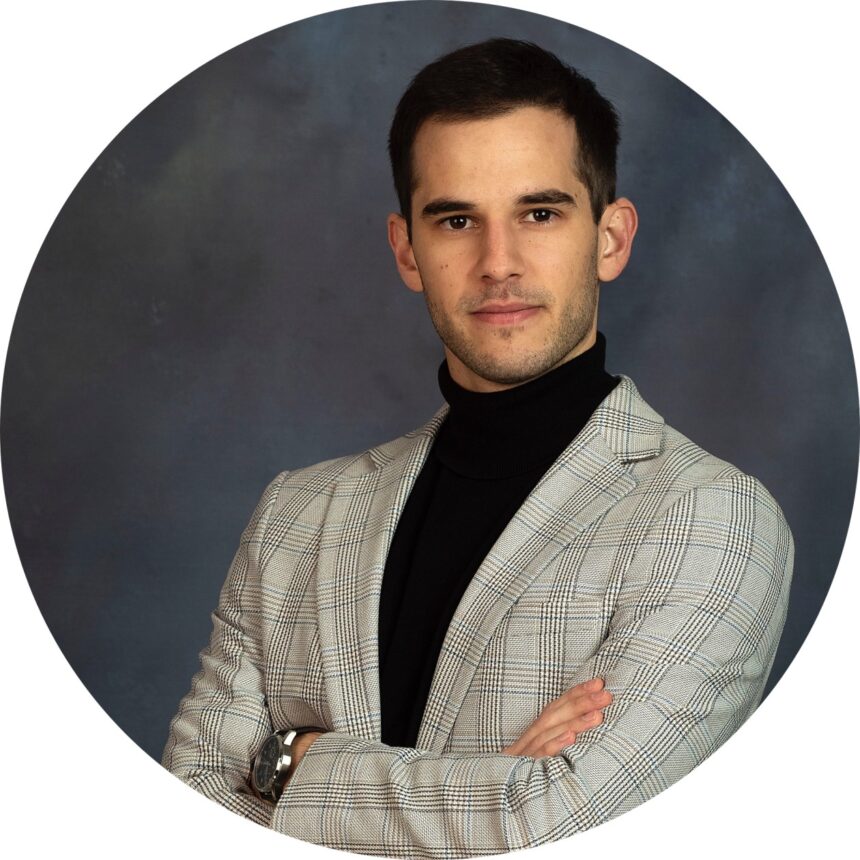 Robert is a part-time blogger and internet entrepreneur. Join Robert and thousands of other monthly readers to learn how to build and scale up the next-gen of online entrepreneurship. While running this blog, Robert is the founder of his media company, Times International, and a PR Team Lead at Lensa.