"Imitation is the sincerest form of flattering." If this is true, we can consider that search engine optimization is quite a flattering field, indeed. A large portion of SEO strategies consists of analyzing data from successful sites and imitating them – be it by targeting a similar word count, frequency of keywords, number of images, etc.
Search engine optimization is important for any online business or blogger – or for anyone who has a website they would like to improve their traffic and eventually their conversion. SEO is also a popular freelancing skill. Having a solid grasp of the skills, techniques, and tools used in this field could help you if you are an ambitious freelancer looking to be your own boss and succeed at self-employment.
SEO – whether a simple blogger or content marketing agent – is one of many high-paying jobs that don't require a college degree. The first step to delivering SEO optimized content is being able to analyze data – knowing what data is important to SEO, how to find it then how to use that information to improve your site's SERP ranking (Search Engine Page Results).
In this short article, we'll show you the tools and resources available to you for free that can help you understand and master SEO best practices. But before we look at the resources, it's important to get an idea of how search engines work.
The Objective of a Search Engine
A search engine has one specific goal: to give the user the best match or the best answer to their query. To a large extent, the user is the customer; the user is the master. Everything the search engine does is to try to satisfy the user.
A search engine will know that it has effectively done its job when the user clicks on a top search result and then engages with the content it is sent to. (Engagement can consist of simply spending time on the site).
If the user does not click on or engage with the top-ranking options the search engine has proposed, then the search engine understands that it has not done its job well.
Why Do Some Websites Rank Higher Than Others?
Every search engine – Google, Bing, Yahoo, Ask.com, etc. – uses its own unique algorithm to present the user with a SERP (Search Engine Results Page). However, since they have the same goal, there are a lot of similarities in the algorithm and the differences among them are ultimately not that important. 
Since Google is by far the most widely used search engine, its algorithm is the one SEO professionals are the most concerned with. Google is not 100% transparent about the algorithm they use. But by analyzing the websites that rank higher than others, we have a fairly detailed and thorough idea of how to make a website appealing to the search engine.
For a more in-depth look at the factors that determine a site's ranking in SERP, take a look at this article – for both confirmed and suspected factors. For our purposes, we can break down the factors search engines look for into 4 categories.
Query Satisfaction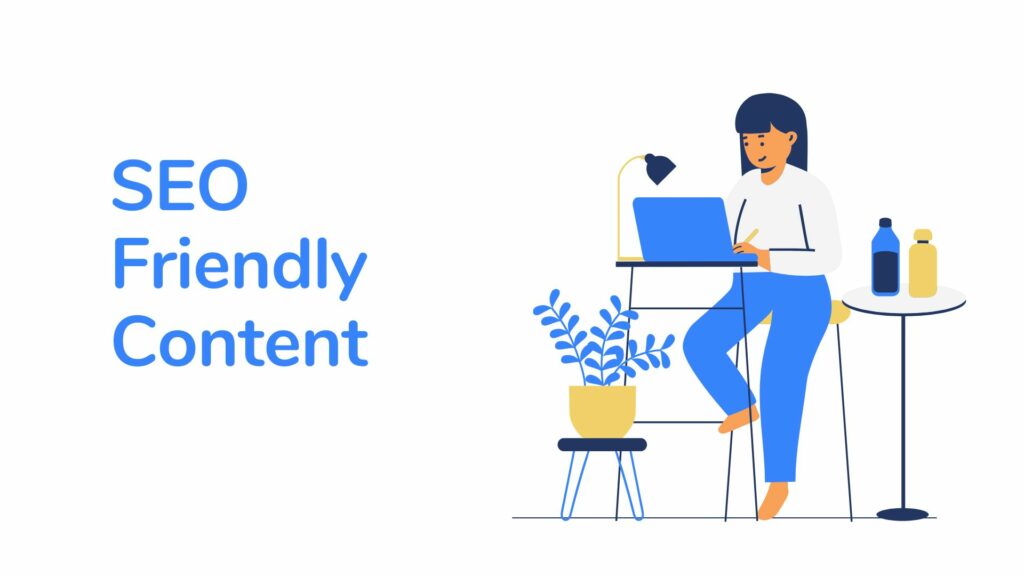 It's worth bearing in mind that the number 1 priority of the search engine is to satisfy the user's query. That is a good place to start. If you want to make a website rank high for a given query – ensure that the web page would satisfy the user making the query. 
It's no use filling the site with keywords and metadata if it won't satisfy the user. That may have the site rank high for a day or 2, but the results won't be long-lasting 
The way search engines determine the likelihood of a webpage satisfying a given query is quite complex. But some factors worth noting are:
The keyword figures in the webpage's subdomain

The keyword figures in an H1 or H1 tag

The keyword figures in the first 100 words of the page's content

Title tags – sites with a title tag that begins with the keyword generally rank higher than site's where the keyword figures in the middle of the title tag

Content length – search engine's are skeptical of web pages with content smaller than 1,200 words
Authority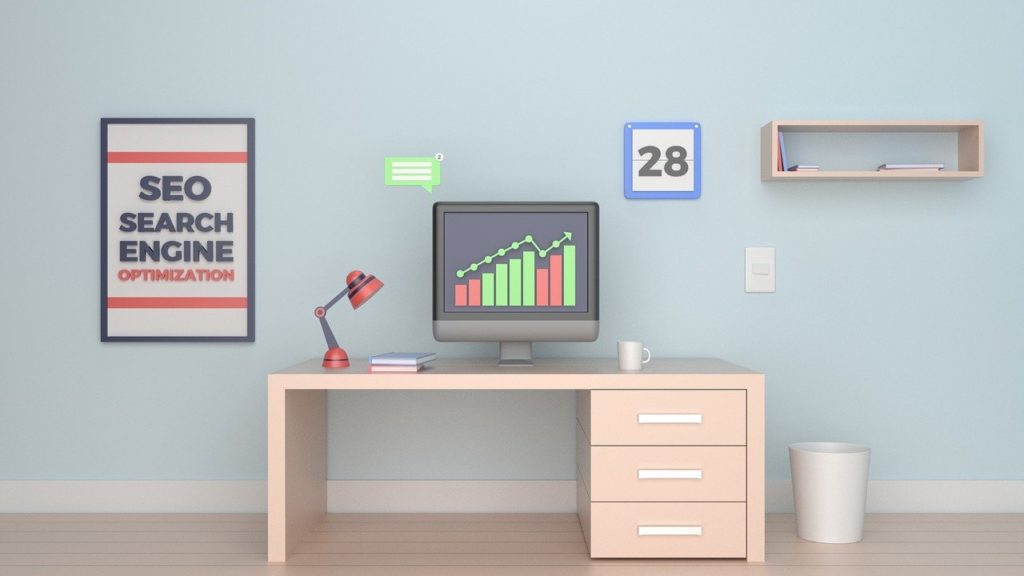 Search engines assume that a user's query is more likely to be satisfied with a webpage that is an authority on the subject the user is querying about. An authority, in SEO parlance, is any site that is frequently sourced, visited, or linked to and a site that regularly satisfies users' queries.
To get a sense of a webpage's level of authority, search engines take a look at a number of elements, including:
The amount of traffic the site generates

The number and quality of links that send traffic to the site

The number and frequency of keywords

The number of headers and the number of keywords in those headers

Meta information
Trust
There is a lot of spam on the internet, and search engines are well aware of this. A large part of a search engine's algorithm is designed to help filter out spam and present users with web pages they can trust.
Search engines try to predict a webpage's level of trust by looking at a number of factors, including:
Domain registration – search engines are more likely to trust a domain whose registration is not set to expire for many years (as opposed to a domain that is updated yearly)

URL length – an overly long URL may have search engines doubting the legitimacy of the webpage

Affiliate links – too many affiliate links is a sign to search engines that the webpage might not be trusted

Contact information – search engines love sites that have an 'About Us' page or sites whose contact information is apparent and readily available to the user. This helps build trust.

Sitemap and site architecture – a sitemap helps search engines navigate the site more easily and is a testament to the site's "seriousness"
UX – User Experience

Search engines want to present users with web pages that are more likely to generate a positive experience for the user. This means that the web pages that rank high in SERP are able to meet technical specifications and are optimized for a good UX. This includes:
Having a user-friendly layout

Mobile-friendly presentationThe calculation is simple – the more people with proficiency and an interest in SEO, the more potential customers for SEO software and related tools. This means that an excellent place to get SEO training is from the makers of popular SEO software, platforms, and related tools. (This tip is valid for pretty much any tech skill one may hope to acquire.)
Ahrefs

 

Ahrefs is an indispensable online platform for SEO professionals. It enables them to evaluate and analyze websites – be it their own or, more importantly, their higher-ranking competitors'. Ahrefs is used by marketing managers and content creators alike who wish to understand what elements contribute to a web page's high ranking on SERP (and, thus, what elements they need to include in their own webpage). 
Ahrefs Academy offers free courses – not only on how to use their software but on SEO tips and advice in general. Even if you don't plan to use their software, the courses are valuable in that they will show you what information is relevant to SEO and how to go about getting that information and how to analyze it. 
Surfer
Surfer is another indispensable tool for SEO professionals. This online platform enables content creators to craft their content in a way that is most appealing to search engines. It allows SEO professionals to find out what web pages are ranking high for given keywords. And it lets them analyze these pages in order to design a comparable – if not better – SEO strategy for their own pages.
While the courses, tutorials, and webinars available at Surfer Academy aren't technically free, they do offer a 30-day money-back guarantee. And some of their live webinars only require a simple registration – giving Surfer your email address.
After completing a few of their webinars or tutorials, you will have a clear and detailed idea of what kind of content is particularly appealing to search engines, how to go about creating similar content, and how to design an overall SEO strategy for your websites.
Free Resources for SEO Training
In addition to Ahrefs and Surfer, the following tools listed here are frequently used by SEO professionals. Furthermore, these tools are completely free. You can get started using them today.
Ubersuggest

This easy-to-use online platform works much the same way as Ahrefs – without the monthly subscription fee. Enter a domain name or a keyword. Then you can reverse engineer a page's SERP performance. The platform also provides users with keyword suggestions and lists of top-performing sites – this is valuable when crafting a backlink strategy.
Answer The Public
This free online platform is a good place to brainstorm ideas. Basically, when you enter a search item or keyword, Answer The Public compiles lists of related terms and questions that revolve around a given keyword. With this information, you can target keywords that are easier to rank for. 
They also host a number of quality webinars on SEO tips and advice. Their webinars tend to focus on 3search listening" – understanding the needs and the demands of the public by analyzing the search data.
Backlinks are the "backbone" of any good SEO strategy. The problem is: not all backlinks have the same value. In fact, some may cause search engines to doubt the sincerity or authenticity of a site.
Link Redirect Trace is a free Chrome plugin that analyzes HTTP headers, robots.txt, link power, trust, and more.
They don't offer courses or webinars. But by using the plugin, you can begin to get an idea of what's important in backlinks and how webpages feed off of each other in order to climb the rankings of SERP.
Final Remarks
Regardless of what field of business you are in, the chances are that you are trying to improve brand awareness and drive traffic to your website and evidently make a living. This is where SEO comes in. While it is a highly technical field, the opportunities and resources to learn the skills needed to succeed in this field are readily available – and more often than not, free of charge.
Start by learning how to use the tools mentioned above – tools that are widely used by SEO professionals. From there, you will gain a solid understanding of the goals, priorities, and techniques SEO professionals use in order to be successful.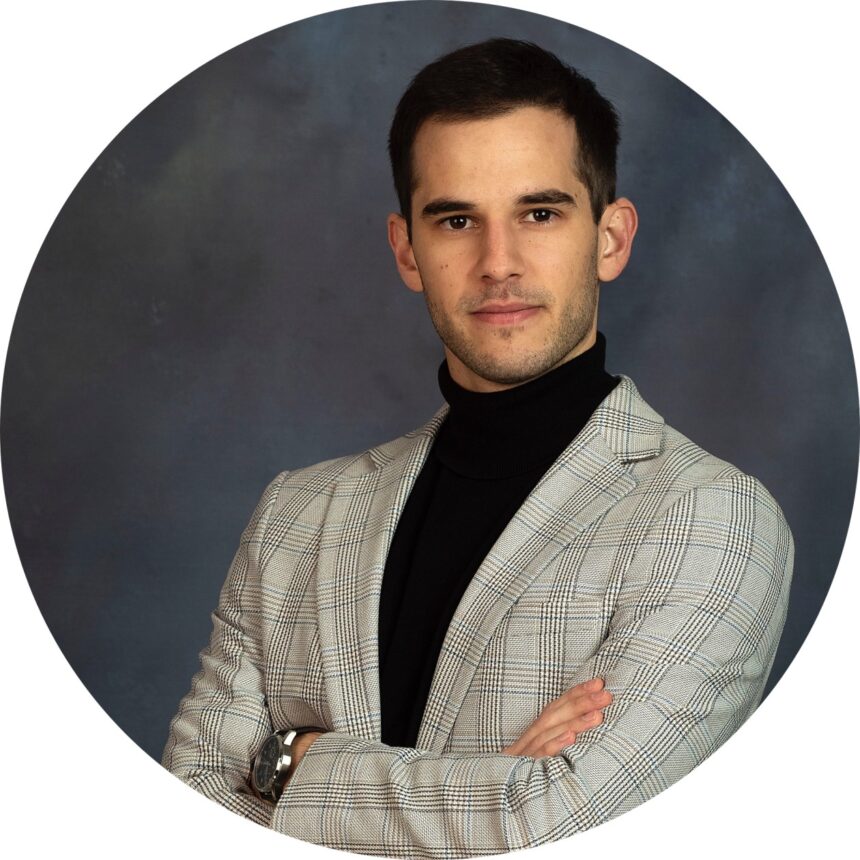 Robert is a part-time blogger and internet entrepreneur. Join Robert and thousands of other monthly readers to learn how to build and scale up the next-gen of online entrepreneurship. While running this blog, Robert is the founder of his media company, Times International, and a PR Team Lead at Lensa.