There is no clear definition that would determine the power, influence, or value of a website in general. It is rather a combination of different factors that contribute to the rise and growth of a website.
How can we define a "Powerful Website?"
In this assessment, we will be looking at the following websites reach the top spots based on these 5 factors based on findings provided by several SEO tools like SEMrush:
Number of Keywords: The number of keywords the browsers search for in order to find these websites.
Search Volume: This does not mean, the number of monthly visitors, but the estimated visitors based on keywords.
Cost: An estimated price of organic keywords for these websites in US dollars for Google Adwords
Backlinks: the number of do-follow links directed at these websites
SEO: Search Engine optimization contributes to overall user experience and site visibility
What are the top 10 most powerful websites?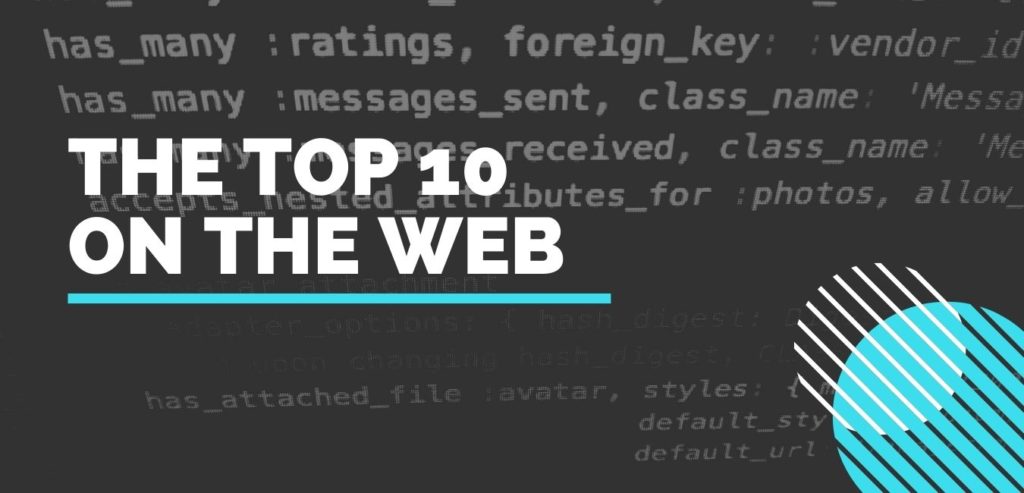 Let's have a look at see the most influential, searched and linked websites on the web.
10, Pornhub
Yes, you read it right. 😮
The adult website is a host to 312 million monthly organic searches. Weirdly enough, the site has made it the global leader of the adult industry, dominating over many other websites in 2021. The website is also a host to millions of backlinks and advertisers who drive up the price per keyword.
| | | |
| --- | --- | --- |
| Number of Keywords | Search Traffic | Price of Keywords |
| | 312M | 156.1M |
9, Instagram
After its launch in 2010, Instagram quickly gained popularity amongst younger users who were already familiar with other social media platforms like Facebook or MySpace. The growth of Instagram is exponential. With one million registered users in 2010 in two months, it soon reached 10 million in a year after launch, and 1 billion as of May 2019.
In April 2012, Facebook acquired the service for approximately $1 billion in cash and stock. Over 40 billion photos had been uploaded to the service, since October 2015. As of 2021, Instagram will host around 909 million accounts, according to Statista.
| | | |
| --- | --- | --- |
| Number of Keywords | Search Traffic | Price of Keywords |
| | 379.1M | 364.1M |
8, Fandom
Fandom Inc is a for-profit company that has around 26 million active users as of September 2020 according to Fandom. While this number seems low compared to other websites on this list, there are several reasons Fandom made it to this list. The company makes its profit from direct and advertising networks as it hosts a large scale of products that many of us use.
Wiki hosting (Wiki topic discussion forums)

Data analytics and research
Private focus group and early marketing

Application Programming Interface (API)
Another driving factor of the website's exponential growth is thanks to its editorial projects, pop-culture, and gaming news. All these operations make Fandom a popular and powerful website.
| | | |
| --- | --- | --- |
| Number of Keywords | Search Traffic | Price of Keywords |
| | 423.5M | 236.2M |
7, Pinterest
Pinterest, Inc. is an American social media web and mobile application company with over 442 million actively monthly users, according to Statista. It operates a software system designed to enable saving and discovery of information on the World Wide Web using images and, on a smaller scale, GIFs and videos. Pinterest will most probably exceed 500 million actively monthly users by the end of 2021.
| | | |
| --- | --- | --- |
| Number of Keywords | Search Traffic | Price of Keywords |
| | 442.2M | 248M |
6, IMDb
IMDb is an online database of information that focuses on the film industry. The website has all the information we know about films, television programs, home videos, video games, and streaming content online.
According to IMDB's own stats, as of December 2020, they have approximately 83 million registered users, around 7.5 million titles (including episodes), and 10.4 million registered personalities in their database. IMDb is the oldest website on this list, dating back to 1990 and entering the worldwide web in 1993.
| | | |
| --- | --- | --- |
| Number of Keywords | Search Traffic | Price of Keywords |
| | 566.2M | 683.1M |
5, Facebook
Facebook is the most downloaded mobile app of the decade from 2010 to 2019 globally. They claimed to have had more than 2.7 billion monthly active users as of 2020, according to Statista. However, the true number of accounts and user are hard to estimate, since Facebook hoards millions of fake accounts.
To put a number on this, in the last quarter of 2018 and the first quarter of 2019 Facebook had caught 3 billion accounts that were determined to be fake. Many critics questioned whether Facebook knows how many actual users it has. But it is certain it is somewhere in the billions.
| | | |
| --- | --- | --- |
| Number of Keywords | Search Traffic | Price of Keywords |
| | 598.9M | 655.5M |
4, Google
This needs no introduction.
Google's rapid growth since its incorporation in 1998 has triggered a chain of products, acquisitions, and partnerships beyond Google's core search engine (Google Search.)
Google.com is the most visited website in the world. However, it only ranks 4th at the start of 2021 as it falls behind many other websites because of data traffic, links, and organic keywords. This can change rapidly in the future and Google can earn its number 1 spot any time.
| | | |
| --- | --- | --- |
| Number of Keywords | Search Traffic | Price of Keywords |
| | 686.9M | 2.2B |
3, Youtube
It is surprising to see Youtube ahead of Google, as both companies are owned by the same parent company Alphabet.
However, Alphabet has determined that video content is more profitable and sought-after by users. You will probably notice that search queries and search terms will continue to show more videos in the future than articles. And that is because advertisers are willing to bid more on video content.
Alphabet knows this and does everything in its ability to promote Youtube to satisfy searchers on Google.
| | | | |
| --- | --- | --- | --- |
| Number of Keywords | Search Traffic | Price of Keywords | |
| | 1.1B | 732.1M | |
2, Amazon
There are no words to describe the enormity and magnitude of Amazon. The small company in the mid-nineties that started selling books online has grown into a tech giant that focuses on e-commerce, cloud computing, streaming services, and AI.
The company has been referred to as "one of the most influential economic and cultural forces in the world", as well as the world's most valuable brand.
| | | | |
| --- | --- | --- | --- |
| Number of Keywords | Search Traffic | Price of Keywords | |
| | 1.2B | 931.8M | |
1, Wikipedia
Wikipedia is a fountain of knowledge. Nearly all of the human knowledge is crammed into this one platform that we use for research purposes. According to Wikistats, Wikipedia comprises more than 55 million articles, 300 million encyclopedias, and around 1.7 billion unique visitors per month.
Wikipedia has around 1.3 billion backlinks, making it the most cited website in the world with around 93 million registered users available in 285 languages.
| | | | |
| --- | --- | --- | --- |
| Number of Keywords | Search Traffic | Price of Keywords | |
| | 3.4B | 4.8B | |
Build your own Website
If you ever want to try your luck on the world wide web and build your own website, I have several FREE tutorials and ebooks at your disposal. Feel free to learn how to start your own website or online business and dominate the market!
Sign up for my free email course by clicking on the image below: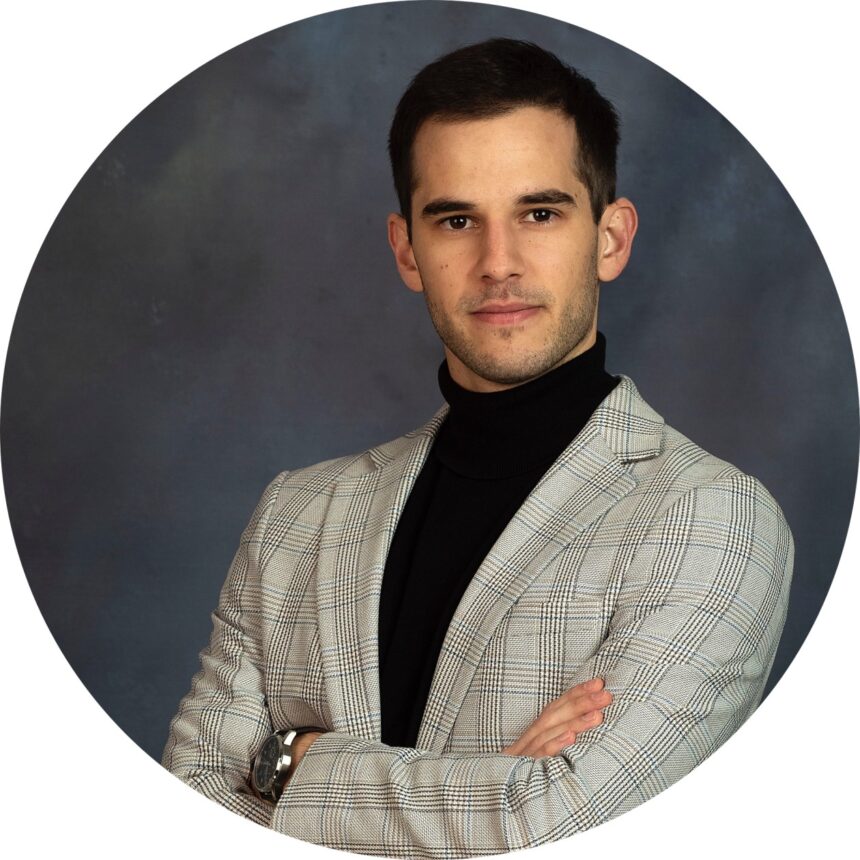 Robert is a part-time blogger and internet entrepreneur. Join Robert and thousands of other monthly readers to learn how to build and scale up the next-gen of online entrepreneurship. While running this blog, Robert is the founder of his media company, Times International, and a PR Team Lead at Lensa.