If you're familiar with non-fungible tokens (NFTs) you may have been wondering how you'd be able to purchase them and convert them into a fiat currency. Here I'll break down one of the most common cryptocurrency platforms that can help you buy NFTs. Let's delve deeper into the topic.
What is NFT Art Finance?
NFT art finance is a cryptocurrency that utilizes Binance Smart Chain. This means that it's a decentralized network that is meant to help finance NFTs.
If you are unfamiliar with the term NFT, its basically acts as proof of ownership to a digital item like an illustration, picture, video clip or video game item. In reality, anything these days that is in a digital form can be turned into an NFT.
I'm sharing more info on NFTs in general in this article.
And with NFT Art Finance, you can specifically fund your intellectual property in the blockchain.
Who is NFT Art Finance for?
If you are a digital content creator, then you're in the right place. If the virtual world intrigues you more and want to secure the ownership of your work in the blockchain, then you should consider this option. So let's address the elephant in the room and see who should look into NFTs and their investment through NFT Art Finance:
Musicians or podcasters for audio recording

Visual art for digital artists

Popular Memes

Video game collectibles used in Decentraland or The Sandbox

GIFs
Basically, anything that seems to have any digital value to the general public and can go mainstream.
How can you buy your first NFT Art Finance?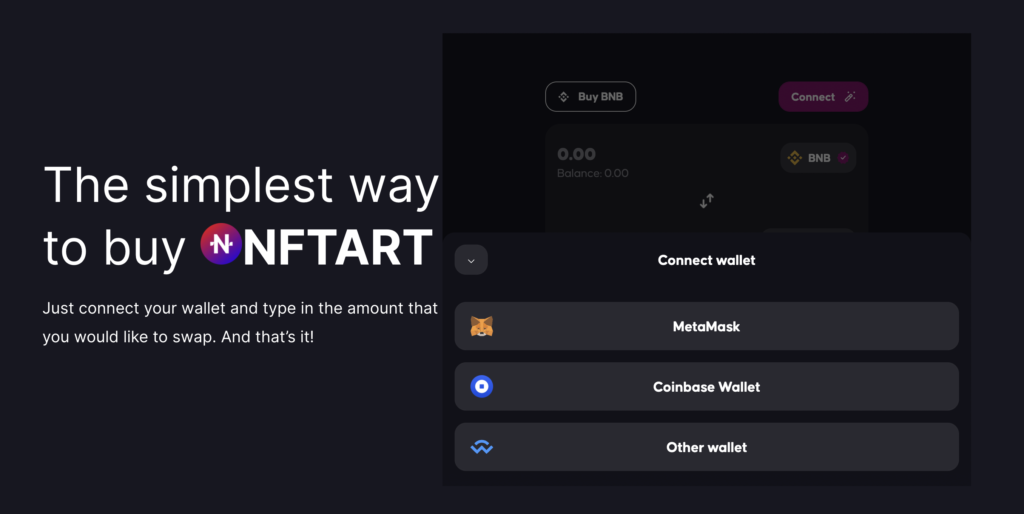 Open a Binance account and purchase Binance Token.

To move forward, download a Trust Wallet on your Android or iOS. With a digital wallet you can store a number of cryptocurrencies including NFT Art Tokens. The wallet can support NFTs, so you can store your crypto-collectibles in one place.

Exchange your Binance Tokens to NFT Tokens.

Connect Trust Wallet to Pancakeswap and make your first purchase.
What should be aware of when purchasing NFT Art Finance?
Always keep an eye on current events! Crypto fluctuates more than the stock market and can backfire if you're investing more than you're willing to lose. On Coinmarketcap you can keep an eye on your investment.
NFT Art Finance is at an early-stage crypto development, meaning that its has an ambiguous future. It can be strongly influenced by many factors like the market, disinterest in the metaverse, competitors outperforming in the crypto market, and much more.
On the other hand, its value can be driven up by hype or demand, making your NFTs and your crypto investment more valuable. At the end of the day, it is a bit of a long-term gamble.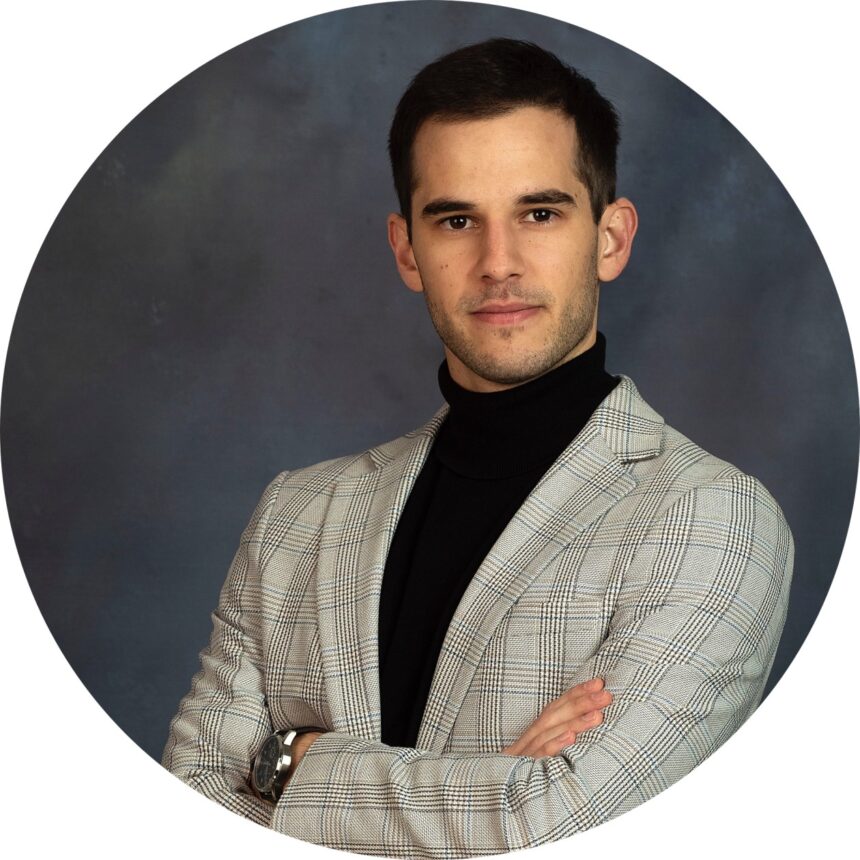 Robert is a part-time blogger and internet entrepreneur. Join Robert and thousands of other monthly readers to learn how to build and scale up the next-gen of online entrepreneurship. While running this blog, Robert is the founder of his media company, Times International, and a PR Team Lead at Lensa.